Best Citizenships (BC) is an online platform and comparison site for Citizenship and Residence by Investment Schemes (CRBI).  Proudly serving the CBI/RBI industry since March 2011.
Over the years, we have assisted very wealthy HNW clients and families in global residency and citizenship solutions. We work with Government authorized agents, law firms and real estate developers across 30 countries.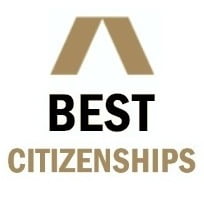 Citizenship and Residence by Investment
Welcome to Best Citizenships!
Best Citizenships (BC) is a comparison platform for Citizenship by investment (CBI) and Golden Visa (GV) schemes. The roots of CBI can be traced to St Kitts and Nevis (SKN) the world's first country to offer citizenship for investments in 1984. Today, there are 12 Citizenship by Investment (CBI) schemes and over 25 Residence by Investment (RBI) schemes running around the world creating a $5 billion dollar industry annually.
Citizenship by Investment
The Key difference is RBI schemes offer permanent residence status with path to citizenship while CBI schemes offer instant citizenship and passports for investment. CBI passports are also known as "Golden passports"
Who We Are
We are Leaders in the Market
Travel freedom and mobility
Need for Second Passport
Almost Half of the world countries have worst passports, restricting mobility and travel freedom for its citizens. Visa restrictions affect millions of people worldwide, impacts tourism and business and these industries have lost billions of dollars with slow growth. Wealthy people and their families also go through this time consuming process. The rich and the wealthy are looking to have a second passport with alternative citizenship in their portfolio. In a survey, one in three wealthy persons already hold a second passport and another third are considering to acquire one.
Popularity in Numbers
CRBI Schemes
CBI industry is already worth $5 billion and RBI industry is double the size of CBI which is worth $10 billion in 2018.  Both the CBI/RBI industries are expected to grow to $20 billion by 2020 and have contributed significantly to economy of Portugal, Greece and Cyprus to recover from debt and increase in surplus.