Introduction
Best Citizenships (BC) is the first citizenship planning e-platform for the Citizenship by Investment (CBI) and Residence by Investment Schemes (RBI) industry.  We are one of the oldest serving startup for the CBI/RBI industry since March 2011. Today we are widely recognized as a global brand for citizenship and residence planning.
Best Citizenships is an online citizenship planning platform pretty much works like Airbnb/Uber. Our platform directly connects clients and Government authorized law firms and real estate developers, without of intermediary agents for citizenship and residency matters. We are not agents, and we do not provide immigration advice to clients. We  fully rely on our partners to provide all these services.
Although Best citizenships is the first online platform launched in 2011, it was only during Covid, our online platforms gained mainstream popularity.
Our digital business model makes it cheaper, faster and easier for clients without intermediaries. Our platform is is free of charge. We also do not charge any fee to our clients. We are fully compensated by our partners for introducing clients. We innovate towards new digital technologies.
We have been assisting High-net worth investor (HNWI) clients since 2011 with almost a decade of service. Since then we have been featured in numerous news and media publications.
We work with our trusted partners in 15 countries, who are consultants, law firms and real estate developers, approved and authorized by Governments. Our expertise is of world class, with the best professional assisting HNW clients for a number of years.
Over the years, we have assisted very wealthy HNW clients and families in global residency and citizenship solutions. We work with Government authorized agents, law firms and real estate developers across 30 countries.
As of today, we have had assisted hundreds of satisfied clients, helped Governments raise investment revenues in millions of dollars through CBI/RBI schemes in Europe, Caribbean and other parts of the world.
Why use Best Citizenships?
Best citizenships is a citizenship planning platform. The World is changing fast with new technologies find their way into businesses. Platforms like Uber, Airbnb are changing everything, so as our platform for the CBI industry. Todays needs requires also citizenship services switch to online, making a reality to  buy citizenship online in 2020
So, why use Best citizenships platform instead of Agents?  Using our platform has many advantages for clients.
We directly work with trust Government authorized agents and clients dont have to go through chain of intermediaries/agents.  This way it is cheaper for you and you dont have to pay too much fee. This way you can TRUST us and you dont have to worry about dealing with unknown people. Trust comes with time. We are doing this  advising HNW clients since 2011.
We do not charge any fee from clients. Our platform is free of charge to use. You can approach us for a no obligation quote with confidence.
Our platform offers privacy of HNW clients. We provide citizenship advisory outside of the platform. We do not engage in soliciting and phone calls. We prefer to handle things by email and whatsapp with permission.
Our platform do not advise clients (Think of it like Airbnb), instead this client work is handled trusted partners who are authorized and appointed by governments. We work with a number of partners in 15 countries. You deal and directly communicate with authorized agent
You can benefit from low fee and fair pricing compared to other firms that charge in the industry.
We directly work with property developers, so clients investing in real estate dont have to pay inflated broker fee or property costs. We are compensated directly by real estate developers and we do not charge any fee to our clients.
We directly engage our clients with our trusted and authorized law firms by Government in terms of documentation and paperwork. This way processing times gets much faster, it doesn't go through multiple agents.
You can directly communicate, make payments directly to the Law firms/ Authorized agents we work with confidence. You can negotiate prices, without our consent. We get compensated by law firms we work with as percentage of lawyer fee.
We provide tons of information and tools in this site to deeply understand the programs and we disclose pricing in a honestly and transparently (eg. CBI price tool). This way you dont have to worry about surprises and hidden fee at later stage. You also avoid contact several agents door-to-door for a cheapest quote price. We stand high offering a world class professional service.
Our Clients
We assist about 1000 HNW clients every year through our network. We provide the highest standards of professional services, advising wealthy families in citizenship and residence planning.
Our Vision
We firmly believe in all country nationals must consider second citizenship planning as we head towards uncertain future. Being as a citizen of one country, will only trap you within from experiencing freedom, and opportunities abroad. Prosperity, freedom and mobility is a basic human right. We want you to invest in success and in the future of your loved ones. Through our brands promote "I am a World Citizen" motto to our clients.
About Founder
Best Citizenships is founded by Mr. Prabhu Balakrishnan in 2011. He is a world's leading expert in citizenship and residence planning. For almost a decade his expertise and valuable knowledge have benefited numerous HNW investors and their families.  He founded non-profit startups such as World Citizenship Council (WCC), Passport Museum and also a media/news magazine Citizenship by Investment Journal for the CBI industry. He is credited for launching Citizenship coin  first cryptocurrency for the CBI industry in 2018 to enable cheaper faster payments for real estate investments in exchange for citizenship.
He lives in Hungary leading a small team for Best Citizenships. Follow him on Twitter and LinkedIn
His research interests including citizenship laws, migration and latest trends in investment immigration market. Other interests include startups, machine learning, digital technologies, cryptocurrencies, data analytics and mining. He also holds engineering degree in computer software.
The Yellow Network
One Family and One Network of Brands for Citizenship and residence planning
Mission
We promote "Become a World citizen", a two thousand year old concept. We would imagine a world without borders with great freedom.  The idea of becoming a World citizen was first introduced by Socrates about 2500 years ago, later picked up by many modern day famous people. Albert Einstein believed himself to be a World citizen.
History
Our early years way back in 2010, we were searching for best citizenships to buy through investment schemes. That is how we coined our name Best Citizenships (BC) and today were are one of the recognizable brands in the CBI industry.  Back then Dominica and St Kitts and Nevis were running passport schemes, but today over 10 countries run citizenship for sale schemes and the demand for passports is greater than ever.
Best Citizenships is now part of Yellow Network, of one chain and one network of startups for the CBI/RBI industry.
Our Brands
We also have introduced new brands for the CBI Industry.
Research and Study
As a part of our extensive study and research into citizenships, we have launched PBS rankings model for Citizenships, Passports and Golden visa schemes. Every year we update our ranking model. These models provide a mathematical answers to investors looking for a best country to invest and immigrate.
Tools
We developed CBI price calculator to give honest price quotes to prospective clients in real estate. We openly disclose fees and necessary costs involved through the calculator making our approach transparent and professional to clients without any hidden fees. We work with trusted partners in the industry making it easier, faster and cheaper for clients apply for passports and seeking residency.
Government Interviews
Through our sister brand, CIP Journal, we have interviewed Governments with CBI/RBI schemes. Read our previous interviews here
Passport Market
Almost Half of the world countries have worst passports, restricting mobility and travel freedom for its citizens. Visa restrictions affect millions of people worldwide, impacts tourism and business and these industries have lost billions of dollars with slow growth. Wealthy people and their families also go through this time consuming process. The rich and the wealthy are looking to have a second passport with alternative citizenship in their portfolio. In a survey, one in three wealthy persons already hold a second passport and another third are considering to acquire one.
CBI Industry
CBI industry is already worth $5 billion and RBI industry is double the size of CBI which is worth $10 billion in 2018.  Both the CBI/RBI industries are expected to grow to $20 billion by 2020 and have contributed significantly to economy of Portugal, Greece and Cyprus to recover from debt and increase in surplus.
Government Advisory
We also provide Government advisory in design and implementation of Citizenship by investment and Residence by investment schemes. We offer this service  through our own sister startup, World Citizenship Council, non-profit organization for research and development of CBI/RBI schemes. The council focuses on key areas, such as, due diligence, applicant vetting, digital technologies, migration affairs, dual citizenship and taxation through citizenship experts serving the immigration industry from around the world.
We also encourage Governments to use Sovereign Citizenship Fund a transparent, open model free of charge to Governments. Over the years we have helped governments to raise millions of dollars in investment revenues through clients investing in citizenship/residence planning.
Read our interviews with governments through our sister media network.
Testimonials
"The help and efforts of Best Citizenships has made a significant difference to my life. My family and I can now travel with our St. Kitts and Nevis passport to so many countries without the need of a visa, it is pretty remarkable and a relief".
– Nasser, Lebanon
"I signed up for a new property and to improve my portfolio diversification I bought a villa in Cyprus. While searching about properties in Cyprus I found Best Citizenships informing about the combination real-estate and citizenship! After the investment I left with much more. I was also able to achieve also the citizenship of the country! From a simple real-estate thought to a full improvement of my and my children life's, being now EU citizens."
– Vladimir, Russia
"We bought a second home through golden visa scheme in Portugal and eventually got our permanent residency, thanks to professional advice given by Best Citizenships."
– Joshua, South Africa
Our Network
We participate in the Yellow network, list of promising startups for CBI industry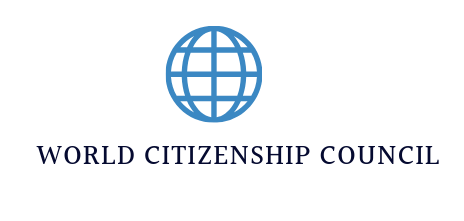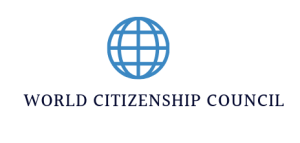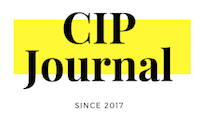 News or Media
We are featured in the following publications.