Citizenship and Residence by Investment
CBI/RBI Industry
The Immigrant investor programs offering citizenship and residency is expected to reach $20 billion by 2020. EB-5 immigrant investor program was established by Congress in 1990's while St Kitts and Nevis was the world's first country to offer citizenship by investment in 1984. Today, there are over 30 such active schemes, running around the world. Portugal, Greece, US EB-5, Quebec are the most popular schemes among the wealthy migrants.
Citizenship by Investment
Moldova
From €100,000onwards
Investment
Business
Capital transfer or business enterprise investments creating jobs, qualify for instant citizenship or residency
Treasury Bills and Securities
Government bonds
Investing in non-interest bearing Government bonds or stocks qualify for permanent residency or citizenship.
Property investment
Real Estate
A property investment is most commonly qualifies for permanent residence or citizenship in the Caribbean
Philantrophic
Donation
Donation or contribution to national fund or projects also qualify for citizenship for immigrant investors.
Residence by investment
Golden Visa
Golden visas offer permanent residency to investors with a path to citizenship
Economic Citizenship
Citizenship by Investment
CBI schemes legally offer a fast track citizenship against economic contribution to a state
Real Estate
Property Investment
RBI schemes offer permanent or temporary residence by purchasing a property of €250K euros or more.
Residence by Investment
Malta Golden Visa
From €250,000onwards
Citizenship by Investment
St Kitts and Nevis
From $150,000onwards
Citizenship/Residency
Visa Free Travel
Visa Free movement with second passport through investment
Citizen by Investment
Second citizenship
A second passport with citizenship has numerous benefits
Lifetime citizenship
Family
Best education abroad for children in a new country
Alternative citizenship
Dual citizenship
Become a Dual citizen with citizenship from another country
How to Start?
Step 1
Decide whether you want citizenship or residency?
Step 2
Research and pick a country of your choice. Take your time.
Step 3
Choose your investment option such as Donation, Property, Government bonds or Business
Step 4
Contact us for a free quote. Our staff will help you with paperwork.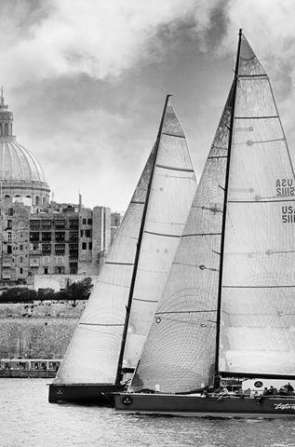 MIIPA Agency invites public for Second Citizenship by Investment Due Diligence Conference 2019 taking place in June This event is one important due diligence conference for experts and agents CBI industry. What: 2nd Due diligence and citizenship by investment conference When: 11th June 2019  Where: InterContinental Malta. The event brings together interesting local and foreign speakers from key…