A Global Brand
Welcome to Best Citizenships
Best Citizenships is an online platform assisting wealthy investor families with economic citizenship and residence programs. Our digital consulting business model makes it cheaper for clients without brokers or intermediaries. Celebrating 12 years of service in 2023.
Best Citizenships
Why our platform?
Established Global Brand over 10+ years. Our consulting services are free of charge. We make it cheaper for clients without brokers or middlemen. Our trusted government licensed advisors provide a highly qualified citizenship advice. We handle large number of HNWI clients with citizenship and golden visas.
Best CBI for 2023
St.Kitts Citizenship
From $250,000 (New Changes)
Licensed Agents
Trust
We have the experience and expertise of trusted government licensed agents with years of experience who can provide you a highly qualified advise with your citizenship matters respecting your privacy.
12 Years of Service
Experience
Founded in 2011, we have now 12 years of experience in handling high net worth investors and families. We are second to none for professionalism in the CBI industry respecting privacy of clients.
100% Approval Rate
Expertise
Our approval rates are highest in the industry as we board only highly qualified applicants. We receive over 5000 inquires every year for citizenship and residence planning
Best Citizenships
Global Brand
Years
Investor
Migration
Programs
A Cut Above the Rest
Privacy
We guarantee full confidentiality throughout the process.
Transparency
We guarantee full transparency in pricing, no hidden costs.
Assistance
We support you for life, with your investment and renewals.
No Soliciting
We follow no soliciting policy. No annoying phone calls or marketing messages. Come back when you are ready. We will be there for you.
Citizenship by Investment
Golden Passport
Citizenship by Investment programs (CIP) offer instant passports against donation or real estate investment. Donation is 50% cheaper than real estate but cannot be recovered. Real estate is recoverable but cannot be sold for 5 years.
Residence by Investment (RBI)
Golden Visa
Golden visas are purely investor residence schemes that offer permanent residence permits for buying a real estate with little or no residence requirements. Possible to live, work and study and enjoy free movement in all member states of the EU.
Due Diligence / Vetting
Background Checks
All applicants for Citizenship and residence schemes have to go through strict background checks for criminal activity and source of funds. Failing these checks will lead to visa or citizenship refusals. Citizenship can be revoked at later for illegal activities.
Citizenship/Residency
Visa Free Travel
Visa Free movement with second passport through investment
Citizen by Investment
Second citizenship
A second passport with citizenship has numerous benefits
Lifetime citizenship
Family
Best education abroad for children in a new country
Alternative citizenship
Dual citizenship
Become a Dual citizen with citizenship from another country
Due Diligence
All applicants are vetted for background checks before being approved for citizenship/passport. Nationals of certain countries such as Iran, North Korea, Sudan cannot apply for certain schemes.
EU Citizenship
Cyprus, Malta and Bulgaria are the only three countries offering citizenship by investment in the EU. Montenegro is only a candidate country for EU membership joining on or after 2025.
Application Process
The application process is simple and straightforward with most citizenship and residence by investment schemes. We work with trusted authorized agents making it easier, cheaper and faster for clients
Family
Family members upto third generation receive full citizenship or residence permits under CBI/RBI schemes.
Simple Steps
How do we work?
Consulting Service Model
Step 1
Decide on the country of your choice! Take your time
Step 2
We assign you our lawyer or client advisor.
Step 3
Pay 10% initial fee file your application.
Step 4
Make the full investment amount after approval.
Step 5
Collect your documents at the Embassy or from Lawyer.
Q&A
What is Best Citizenships?
Best Citizenships is an online platform for citizenship and residence planning. Our services are free of charge. We dont take any money from clients. Our digital business model makes it cheaper for clients without brokers or intermediaries. We are an online platform (not agents) and we do not provide immigration, tax or investment advice to clients. We leave these to our licensed lawyers and agents we work with.
How do you work?
When you decide the country and investment program, fill out the free quote form in the contact page and we will assign you an agent free of charge.
How much is your fee?
Our Best citizenships online platform and all services are free of charge. We do not charge any fee to clients. We provide tools, information and latest updates to help you decide with citizenship and residence programs.
What is the minimum investment required?
We only assist clients who can invest atleast USD 100,000 or more for CBI and Golden visa programs.
What is the difference between CBI and Golden visas?
Golden visas are long term residency visas offer just permanent residence permit,.Citizenship By Investment (CBI) programs offer immediate citizenship with passport for investing. Prices for CBI program start from USD 100,000 whereas the minimum required for Golden visa programs are quite expensive starts with 125,000 euros starting with Malta
How to become a Global Citizen?
CBI (Citizenship by Investment) programs provides you a perfect opportunity to acquire global cosmopolitan citizenship that will give you freedom, equality, mobility and prosperity. Global Citizens are a new class of cosmopolitan citizens living in diaspora as result of globalization.
Who are eligible to apply?
We only board highly qualifying clients with low risk profile and pass our eligibility criteria. We do not accept clients with criminal record, blacklisted countries or history of visa rejection, This way we are able to keep our approval rates high.
Residence by Investment
Ranked  by our PBS points based model
| | | |
| --- | --- | --- |
| Rank | Golden visa | PBS score |
| 1 | Portugal | 141 |
| 2 | Ireland | 129 |
| 3 | Greece | 123 |
| 4 | Spain | 119 |
| 5 | Italy | 117 |
Read more
Citizenship by Investment
Our points based scoring (PBS) model calculating 40 important CBI indicators.
| | | |
| --- | --- | --- |
| Rank | CBI | PBS score |
| 1 | St Kitts and Nevis | 270 |
| 2 | Grenada | 268 |
| 3 | Saint Lucia | 257 |
| 4 | Antigua and Barbuda | 252 |
| 5 | Dominica | 247 |
Read more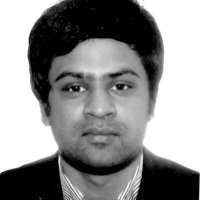 "Dual citizenship opens up a whole new world of opportunities, giving World Citizen status, to feel safe, enjoy free movement, education for children and protect wealth abroad. All country nationals, must have a Plan B in place, to secure their future. We stand with you in every step to make your dreams come true."
-Prabhu Balakrishnan, Founder and CEO
Latest News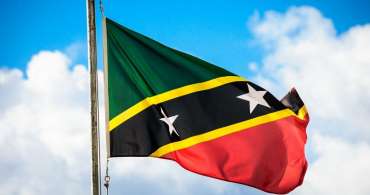 Explore the significant changes in Saint Kitts and Nevis' Citizenship by Investment (CBI) regulations, particularly in the real estate sector, effective June 2023.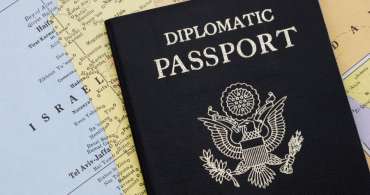 No. You cannot buy diplomatic passports. These are not for sale. For a few thousand you could buy a fake or fantasy one. If you make a significant donation to a political party, then it is possible to get one. For this you need good political connections. There have been scandals in the past involving small countries in Caribbean, Africa…