A Global Brand
Welcome to Best Citizenships
Best Citizenships is an online platform for citizenship and residence planning.  Our digital business model makes it cheaper for clients without brokers or intermediaries. Due to Covid, our online platform reached mainstream popularity. Celebrating 10 years of service.
Online Platform
How much it costs?
Our services are free of charge. We do not charge any fee to clients. As an online platform, we cannot provide immigration, investment advice to clients. We leave these to our government authorized agents and  lawyers we have partnered work with.
No.1 CIP in the World
St Lucia Citizenship
From $100,000onwards
Investor Citizenship
Citizenship by Investment
Citizenship by Investment programs (CIP) offer instant passports against donation or real estate investment. Donation is 50% cheaper than real estate but cannot be recovered. Real estate cannot be sold for 5 years.
Residence by Investment (RBI)
Golden Visas
Golden visas are special schemes that offer residence permits against property purchases with little or no residence requirements comes with a perk  to naturalize for citizenship, usually after five years or later.
Due Diligence / Vetting
Background Checks
All applicants for Citizenship and residence schemes have to go through strict background checks for criminal activity and source of funds. Failing these checks will lead to visa or citizenship refusals. Citizenship can be revoked at later for illegal activities.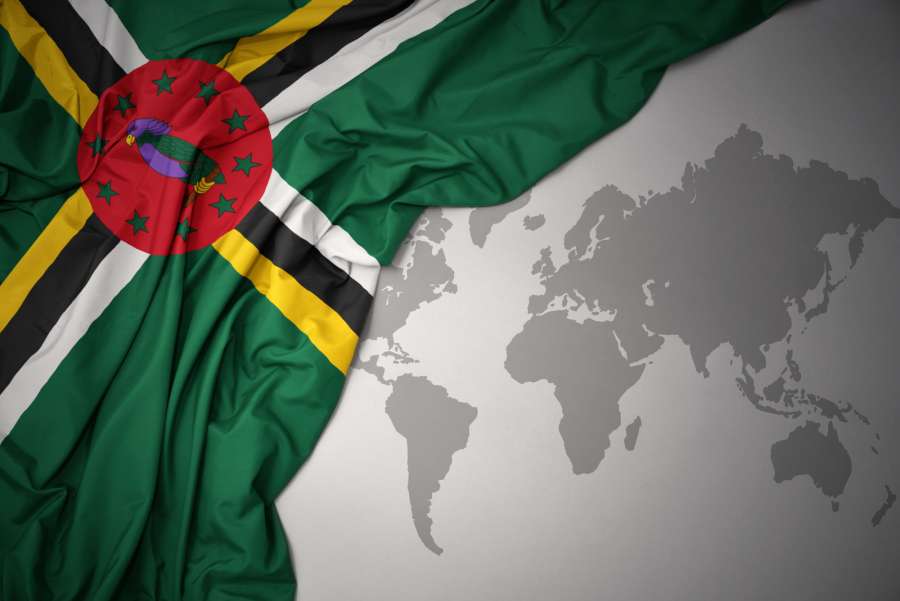 Citizenship by Investment
Donation / Real Estate
Cheapest passport by investment scheme
No residence requirements
Visa free travel to 137 countries (UK, EU etc.)
Passport valid for 10 years
Real estate investment ($200K)
Second citizenship for dual nationals
Immediate Instant citizenship
Fast processing times with confidential application
more details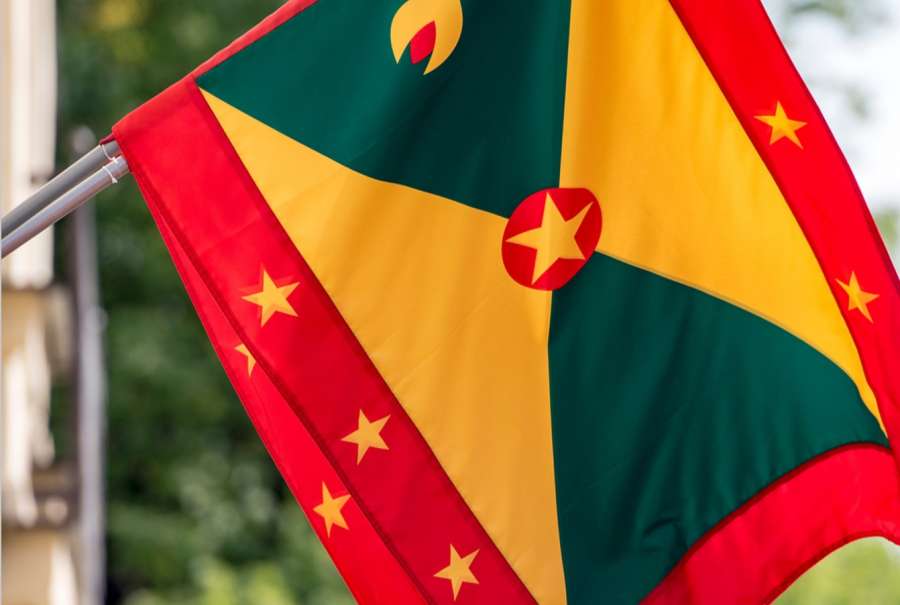 Citizenship by Investment
Donation
Best Caribbean CBI program
No residence requirements
3 months processing times
Visa free travel to 144 countries (UK, EU, China etc)
Passport valid for 5 years
E-2 visa treaty with US
Family and siblings accepted
Invest in Real estate for citizenship ($200,00)
more details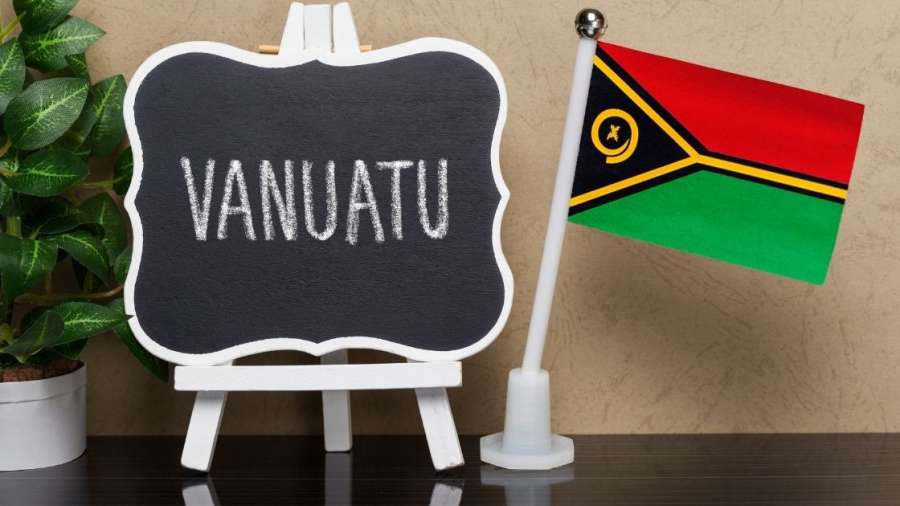 Citizenship by Investment
Donation
Development Support and Contribution Program (DSP)
Fastest passport within 30 days
Easy and simple application process.
Tax haven with no corporate, wealth and inheritance taxes
Visa free access to 129 destinations (UK, EU, Russia etc)
No residence or personal visit
Oaths taken online
Commonwealth citizenship
more details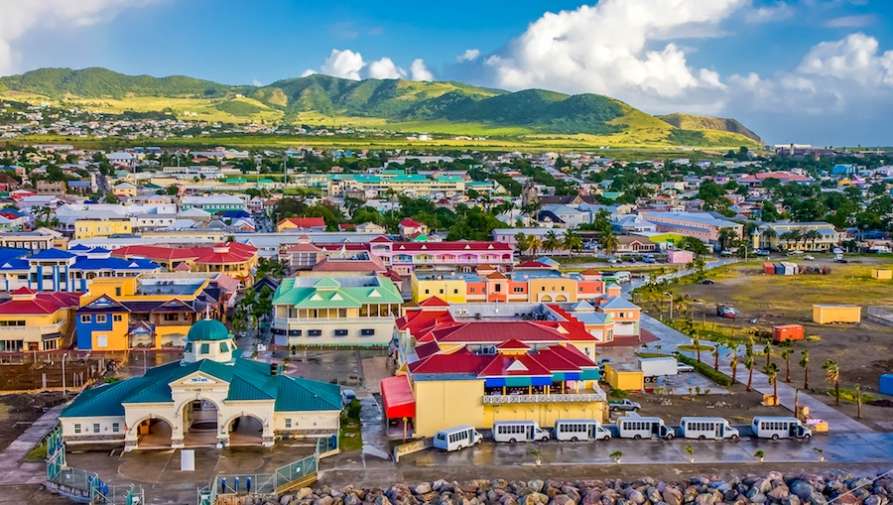 Citizenship by Investment
Donation
Most popular citizenship by investment
Best and Powerful Caribbean gold passport
Visa free travel to 152 countries (EU, UK etc)
No physical residence conditions.
Second passport for family.
Real estate option for $200,000
Passport valid for 10 years
Accelerated citizenship processing within 60 days
more details
Citizenship/Residency
Visa Free Travel
Visa Free movement with second passport through investment
Citizen by Investment
Second citizenship
A second passport with citizenship has numerous benefits
Lifetime citizenship
Family
Best education abroad for children in a new country
Alternative citizenship
Dual citizenship
Become a Dual citizen with citizenship from another country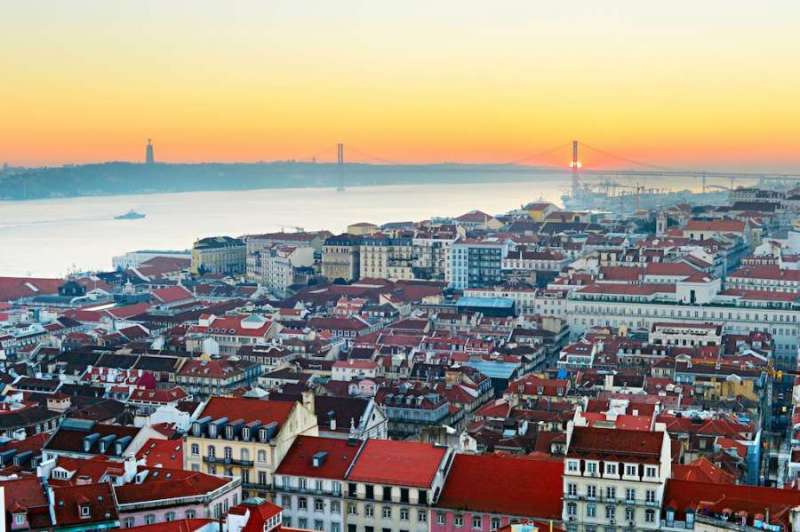 Golden Visa
Real Estate / Property
Best Golden visa in Europe
Permanent residence card
Invest in portuguese real estate
Path to Citizenship after 5 years
Capital transfer and business options
Residence permits to all family members
Access to healthcare and education
Non Habitual tax regime
more details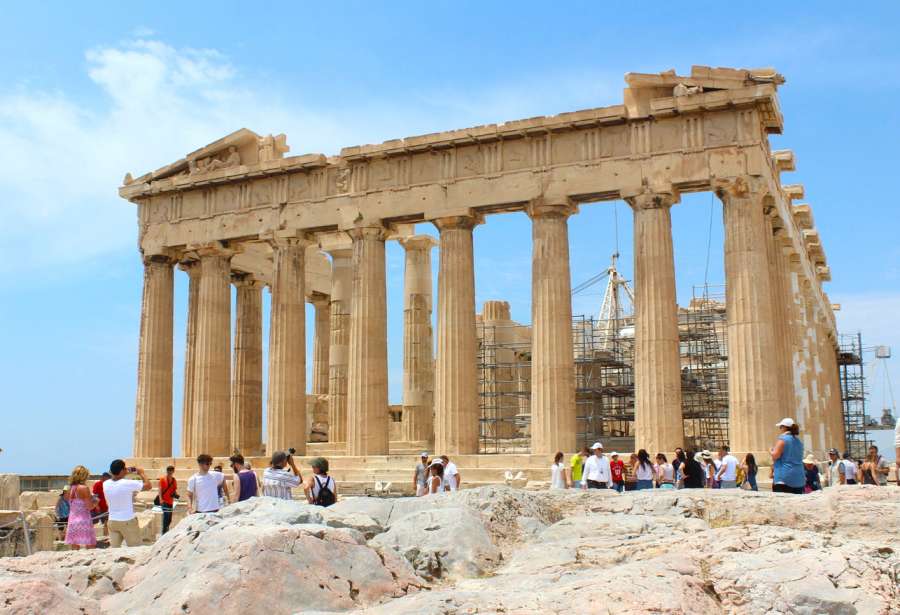 Golden Visa
Real Estate / Property
Popular golden visa scheme
Cheapest golden visa in Europe
Invest in Greek real estate
Permanent residence card
No physical residence requirements
Greece has lowest property prices in Europe.
Strategic investment option
Citizenship after 7 years
more details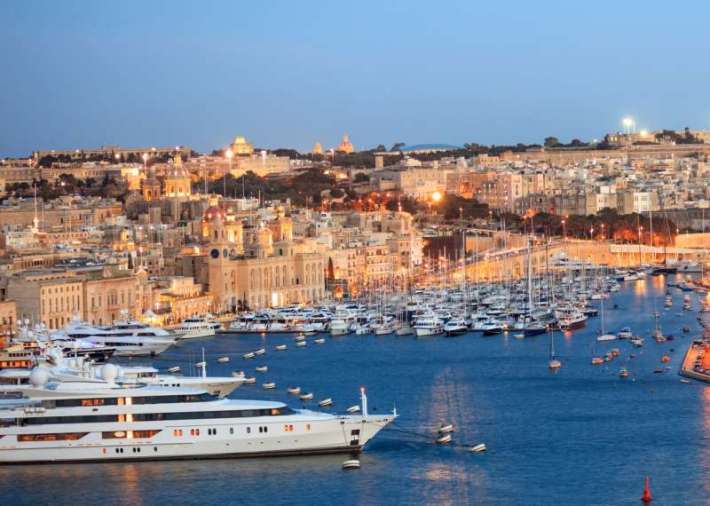 Golden Visa
Permanent Residence
Cheapest Golden visa in Europe
Donation or Real estate option
Malta Permanent Residency Program  (MPRP)
Family members including Parents/Grandparents accepted
No minimum residence or living conditions
Attractive investment destination in the EU/Schengen
Maltese citizenship after 5 years of living
more details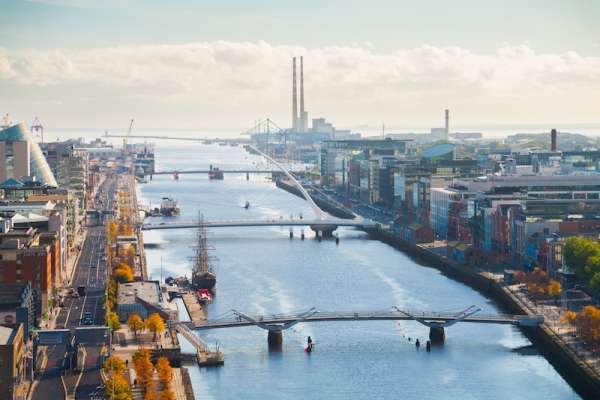 Golden Visa
Investment Funds
No.1 golden visa scheme in Europe
World class healthcare and education benefits
Joint charity donation or investment fund options
Immediate permanent residency (stamp4)
Spouse and children eligible for Irish residency
Just one day residence condition
EU Citizenship after 5 years
Best country to live, work and study
more details
Due Diligence
All applicants are vetted for background checks before being approved for citizenship/passport. Nationals of certain countries such as Iran, North Korea, Sudan cannot apply for certain schemes.
EU Citizenship
Cyprus, Malta and Bulgaria are the only three countries offering citizenship by investment in the EU. Montenegro is only a candidate country for EU membership joining on or after 2025.
Application Process
The application process is simple and straightforward with most citizenship and residence by investment schemes. We work with trusted authorized agents making it easier, cheaper and faster for clients
Family
Family members upto third generation receive full citizenship or residence permits under CBI/RBI schemes.
Benefit to State
Economic Citizenship
CBI schemes bring much needed revenues for Governments and these funds are used for paying debts, disaster recovery, economic and social development projects (schools, hospitals, transport) and other public infrastructure projects.
Low cost schemes
Cheapest Citizenship
St Lucia and Dominica are the cheapest CBI for single persons. Antigua is the cheapest citizenship for families. Greece has the cheap and best gold visa scheme. For large families over 6 persons, real estate investment becomes cheaper than the donation option. In some family cases Grenada and St Kitts also be low cost and affordable.
How to Start?
Step 1
First decide whether you want citizenship or residency? Decide on the country of your choice! Take your time
Step 2
Pay a small lawyer fee to start the application process.
Step 3
Wait for 2-3 months to receive your Government approval letter from your agent
Step 4
Pay the full investment amount to Government to receive your passport. Collect it from your agent or at embassy!
Citizenship/Residency
Real Estate
Buying a real estate for citizenship or residency is a long term profitable investment and has number of advantages. For example buying a home or buying a share in a five star hotels, gets you get permanent residency and proves genuine links to the country.  Prices start with €250K in Europe for Golden visas and $200K in the Caribbean for a passport. We recommend real estate option for High-net-worth (HNW) clients.
Decide for yourself
Citizenship vs Residency
First you have to decide you want a passport or just residency. Passports are cheaper than golden visa schemes usually in the price range of $100K. The application process is easy and quite straightforward completed within 3 months and saves a lot of hassle on the long run. Passports can be used for worldwide travel as complete travel document while residence permits can only be used for regional travel (eg. Schengen area).
Compare CBI passports
Visa Waivers
We have developed a
free tool
 for clients to search and compare visa waivers available for CBI passports in one place. You can look a countries and also territories. For example you can select Japan and this tool will show you which CBI passports have visa free access to Japan from our visa waiver database. It is a very useful tool. Previously you had to manually compare visa free countries and this tool will help you identify best CBI passport for you.
Q&A
What is Best Citizenships?
Best Citizenships is an online platform for citizenship and residence planning. Our services are free of charge. We do not charge any fee to clients. Our digital business model makes it cheaper for clients without brokers or intermediaries. We are not agents and we do not provide immigration or investment advice to clients. We leave these to our Govt licensed lawyers and agents we work with.
How much is your fee?
Our Best citizenships online platform and all services are free of charge. We do not charge any fee to clients. We provide tools, information and latest updates to help you decide with citizenship and residence programs.
What is the minimum investment required?
We only assist clients who can invest atleast USD 100,000 or more for  citizenship and residence by investment programs.
What is the difference between Golden visa and Citizenship-by-investment?
Golden visa programs offer only permanent residency,.Citizenship By Investment (CBI) programs offer direct citizenship with passport for investments. Prices for CBI program start from USD 100,000 whereas the minimum required for Golden visa programs are quite expensive starts with Greece for a minimum of 250,000€ in real estate
How to become a Global Citizen?
CBI (Citizenship by Investment) programs provides you a perfect opportunity to acquire global cosmopolitan citizenship that will give you freedom, equality, mobility and prosperity. Global Citizens are a new class of cosmopolitan citizens living in diaspora as result of globalization.
Residence by Investment
Best Golden Visas
Best Golden Visa Rankings 2021
by our PBS points based model
Rank
Golden visa
PBS score
1
Portugal
141
2
Ireland
129
3
Greece
123
4
Spain
119
5
Italy
117
6
Malta
Bulgaria
Luxembourg
Cyprus
112
7
Netherlands
109
8
Latvia
107
9
United States
105
10
United Kingdom
102
11
Canada
100
12
Australia
99
Citizenship by Investment
Best CBI Rankings
These are the Best Citizenship by Investment rankings for 2022 based on our points based scoring (PBS) model calculating 38 important metrics.
Read more
| | | |
| --- | --- | --- |
| Rank | CBI | PBS score |
| 1 | Dominica | 272 |
| 2 | Grenada | 262 |
| 3 | Saint Lucia | 253 |
| 4 | St Kitts and Nevis | 246 |
| 5 | Antigua and Barbuda | 244 |
| 6 | Vanuatu | 231 |
| 7 | Malta | 212 |
| 8 | Bulgaria | 208 |
| 9 | Turkey | 206 |
| 10 | Montenegro | 203 |
| 11 | Samoa | 164 |
| 12 | Egypt | 164 |
Latest News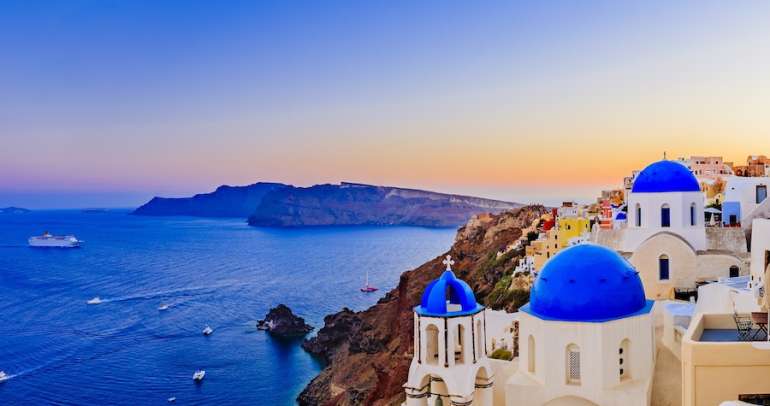 Greece has made a decision to increase minimum required property investments to €500,000 (doubling from the current €250,000) for the Greece golden visa program.  This was announced by the Prime Minister of Greece at a press conference yesterday. The decision was taken to make the housing more affordable to the real estate market for Greek locals. The exact date for…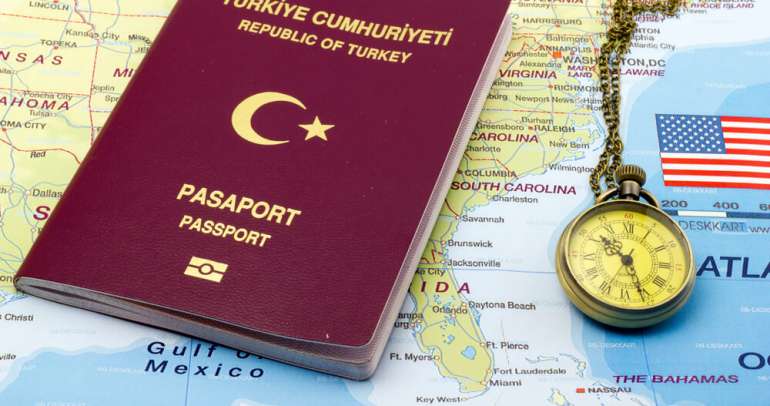 The Ottoman Empire was founded circa 1299 by Osman I as a small beylik in northwestern Asia Minor just south of the Byzantine capital Constantinople. The sultanate was officially abolished by the Government of the Turkish Grand National Assembly in Ankara on 1 November 1922 following the Turkish War of Independence. Today, Turkish passport has become an important travel document…