A New Asset class ("Passports") has been created by citizenship by investment programs as a safe haven investment. A Second Passport is a must in every investment portfolio of wealthy and high-net-worth families for the 21st century.
A second passport can be viewed as the modern day life insurance policy for your family, because you invest in a passport today, the citizenship is passed on to future generations to your grandchildren.
You can include a passport in your investment portfolio by investing $100,000 (donation) plus fees. You can also invest atleast $200,000 in real estate (hotels/resorts) in exchange for a passport.
Traditionally asset classes are comprised of stocks, bonds, cash, real estate, commodities, foreign exchange etc. Normally assets within the same asset class are subject to the same laws and regulations. But the advent of new technologies, globalization has made possible creation of two new classes of asset classes
Passports by investment
Crypto currencies
Passport benefits
Life insurance and asset protection
Second home and country
Affordable investment even for small families
Education, schooling and healthcare
Tax free status.
Dual citizen status
Safe haven asset
Freedom of movement without visas
Financial freedom from draconian rule
Privacy from disclosing your real citizenship
Get out of the country during turmoil, political crisis or instability
Which are tax free asset classes?
The tax-exempt among other investment vehicles sector includes retirement pensions, Government bonds, notes, leases, bond funds, mutual funds, trusts, and life insurance, . Other investment vehicles Crypto-currencies (no more than 1%) and Passports  must be carefully structured moving to tax havens where these assets are not taxed.
According to bank rate, these are the best and most popular investment trends for 2020
Certificates of deposit (COD)
Money market accounts
Treasury securities
Government bond funds
Municipal bond funds
Short-term corporate bond funds
Dividend-paying stocks
High-yield savings account
Growth stocks
  Growth stock funds
  S&P 500 index fund
  REITs (Real estate investment trusts)
  Rental housing
  Nasdaq 100 index fund
 Industry-specific index fund
How to structure your portfolio to include passports?
Here is an example of structured portfolio that is balanced for risk, that includes gold (10%), real estate (20%), equities (10%) and fixed income assets (10%) .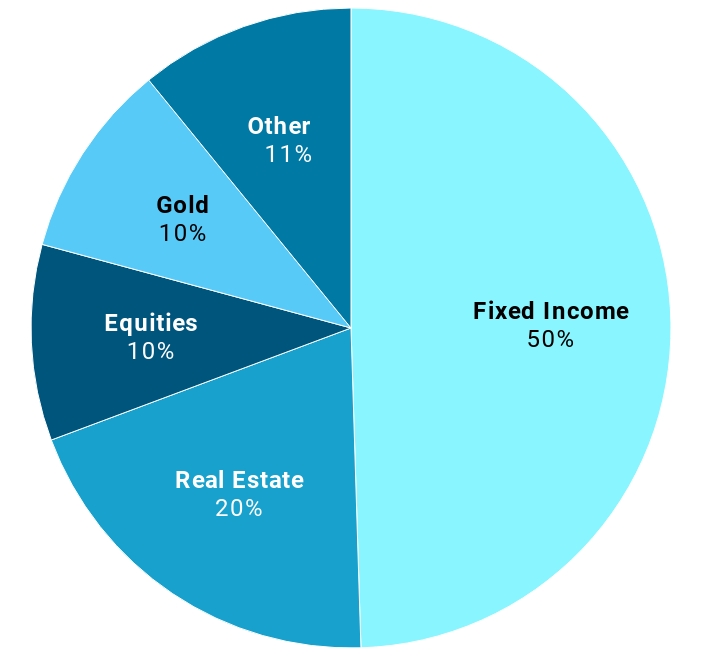 You can include your passport under the real estate. This is because you invest in a real estate you get a passport free, under citizenship by investment programs. Note there is additional government fee applies if you want passport.
We do not recommend donation option for careful investors. This because under the donation option offered by citizenship by investment programs, you basically donate $100,000 to the state and your money is GONE when you take the passport. Some CBI programs do offer you a provision for investing or financing Government bonds.
Bitcoin and cryptocurrencies are high risk investments. You should not include more than 1% of these asset classes in your portfolio to minimize the risk.
How much a passport costs?
We give you a quick summary of prices involved with passports. Remember for some passport programs you dont need to visit the country, spending or wasting thousands of dollars of your money in travels
| | | | |
| --- | --- | --- | --- |
| | Donation | Real Estate | Govt Bonds |
| Antigua | $100,000.00 | $200,000.00 | x |
| Saint Lucia | $100,000.00 | $300,000.00 | $500,000.00 |
| St Kitts and Nevis | $150,000.00 | $200,000.00 | x |
| Dominica | $100,000.00 | $200,000.00 | x |
| Vanuatu | $130,000.00 | x | x |
| Grenada | $150,000.00 | $200,000.00 | x |
| Cyprus | x | $2,150,000.00 | x |
| Malta | $1,000,000.00 | x | x |
| Turkey | x | $250,000.00 | $500,000.00 |
Note: Additional costs such as agent fee, taxes and other legal costs apply for all these schemes. Please reach us for a consultation.