The New citizenship by investment program in North Macedonia is aimed at boost foreign investments in the country towards a greater prosperity and economic growth.
North Macedonia officially is a country in the Balkan Peninsula in Southeast Europe. The capital and largest city, Skopje, is home to roughly a quarter of the nation's 2.06 million inhabitants.
The small Balkan country of Former Yugoslav Republic of Macedonia (FYROM) officially changed its name, renamed to North Macedonia in Feb 2019 after resolving a dispute with Greece. The country has GDP of $33bn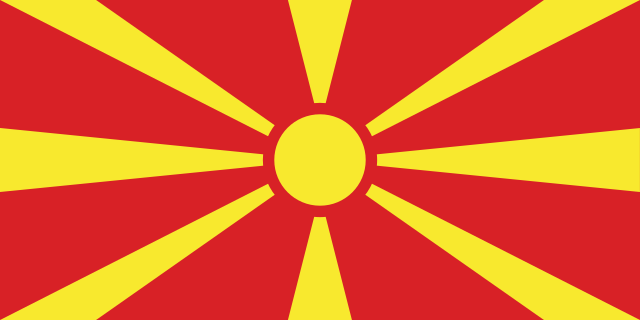 North Macedonia is a the crossroads of eastern european surrounded by Greece and Albania. It is a developing country and upper middle income economy.
Since 2005, the country has also been a candidate for joining the European Union and has applied for NATO membership; it is expected to join the latter by the end of 2019. North Macedonia joined the NATO Alliance on 27 March 2020. North Macedonia's EU accession bid was approved on 24 March 2020
North Macedonia ranks high in terms of human development, and provides a social security, universal health care system, and a tuition-free primary and secondary education to its citizens and primarily attracts businesses and investors with low taxes.
Benefits
Becoming a citizen of North macedonia has a number of benefits
Candidate country to join EU in the future
Fast track citizenship with no residency conditions
A Discrete CBI scheme in Europe for privacy.
Lifetime citizenship for future family generations
Visa free access to 120+ destinations (Schengen, Japan, etc)
Free primary and secondary education
E-1/E-2 visa treaty with United States
Low tax country
Limited quota of 1000 investors
Legal Basis
Article 3 of the Citizenship Act  on
 economic interest in terms of this decree exists if a foreigner who submitted
application for acquiring citizenship of the Republic of Macedonia, has invested capital with:
– direct investment;
– donation;
– purchase of securities;
– purchase of shares;
– know-haw (knowledge and experience);
– innovation;
A special economic interest, in the sense of the decree, exists if a foreigner who submitted it
application for acquisition of citizenship of the Republic of Macedonia, invested capital in 
amount of at least 400,000 euros per person as a direct investment in new facilities, with 
exception of catering facilities for food and trade facilities, with at least ten 
permanent employees for a period of at least one year.
Citizenship by Investment
Macedonia first launched citizenship for investments initiative in 2012. The following investment options are available
Private Investment Fund – €200,000 euro for a period of 2 years
Direct investment – €400,000 euro employing atleast 10 people.
Securities, Govt Bonds or Shares – €400,000 euro
In 2018, North Macedonia's government offers citizenship with passport to foreign investors, who invested at least EUR 400,000 euros and employs at least 10 people.
The investment is restricted and cannot be invested in hotels and trade sectors.
The Government introduced citizenship path to investors easing residency requirements for foreign investors who buy real estate in Macedonia to boost the economy.
The CBI program is capped to 1000 investors.
Govt Application Fee
EUR 20,000 for the main applicant,
EUR 20,000 for the spouse, and
EUR 10,000 for each child under 18 years
Inclusive of due diligence and other costs.
There are no additional costs besides the above fee.
Statistics
North Macedonia has already granted 103 citizenships for investors as of 2021 according to European commission report.
Dual Citizenship
Restricted dual citizenship applies in North Macedonia. Dual nationality is only permitted at birth (eg, binational parents). Naturalised citizens must be released from any previous nationality.
E-1 and E-2
North Macedonia has signed E-1 and E-2 treaty with United States since November 15, 1982
North Macedonia Passport
North macedonian citizens can visit EU schengen or member states, Singapore, Japan, Brazil etc visa free.
As of 02 July 2019, citizens of North Macedonia had visa-free or visa on arrival access to 123 countries and territories, ranking the passport of North Macedonia 46th in terms of travel freedom according to Henley
FAQs
What are the costs for North Macedonia citizenship?
It would cost EUR 200,000 one time contribution to government fund plus application and lawyer fee. Another option is economic investment of EUR 400,000 in businesses or securities.
What are the benefits of citizenship by investment?
North macedonia is a candidate country for EU membership in the future. It is a much cheaper program compared to Montenegro. Passport benefits include possibility to apply for E-1/E-2 visa to US, Visa free travel to 124 destinations including Schengen area, Japan, Ukraine, Russia, Singapore etc. It is a much cheaper program compared to Montenegro.
Is North Macedonia in Schengen?
No, this country is not a part of schengen.
Can i invest in real estate?
There is no real estate investment option under CIP rules.
What are the processing times?
The whole process can be completed in 3-4 months with one personal trip to the country.