Shares
Private Investment Fund
For 2 Years
Shares
Business / Company
2 Years
The Government of North Macedonia has officially opened the Citizenship Investment Program (CIP). The New citizenship by investment program in North Macedonia is aimed at boost foreign investments in the country towards a greater prosperity and economic growth.
The Citizenship by Investment program of Republic of North Macedonia by which FITD (Fund for Innovation and Technology Development) determines the economic interest for citizenship, was launched by the Government of North Macedonia on the 13th December 2019.
North Macedonia officially is a country in the Balkan Peninsula in Southeast Europe. The capital and largest city, Skopje, is home to roughly a quarter of the nation's 2.06 million inhabitants. The small Balkan country of Former Yugoslav Republic of Macedonia (FYROM) officially changed its name, renamed to North Macedonia in Feb 2019 after resolving a dispute with Greece. The country has GDP of $33 billion. North Macedonia ranks high in terms of human development, and provides a social security, universal health care system, and a tuition-free primary and secondary education to its citizens and primarily attracts businesses and investors with low taxes.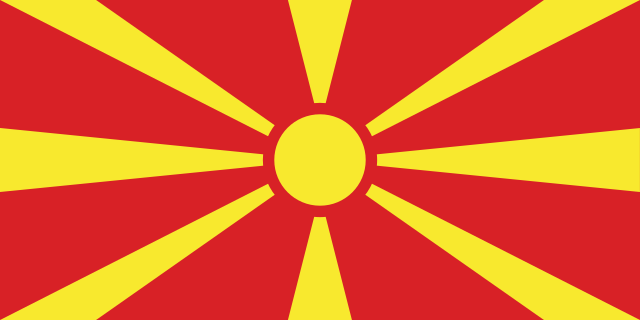 North Macedonia is a the crossroads of eastern european surrounded by Greece and Albania. It is a developing country and upper middle income economy. Since 2005, the country has also been a candidate for joining the European Union and joined the NATO Alliance on 27 March 2020. North Macedonia's EU accession bid was approved on 24 March 2020
Machine and automotive components
Information and Communication Technology
Agribusiness and Food Processing
Textile and clothing
Energy
Pharmaceuticals and Medical devices
Wine industry
Benefits
Becoming a citizen of North Macedonia has a number of benefits
Candidate country to join EU in the future
Fast track citizenship with no residency conditions
A Discrete CBI scheme in Europe for privacy.
Lifetime citizenship for future family generations
Visa free access to 120+ destinations (Schengen, Japan, etc)
Free primary and secondary education
E-1/E-2 visa treaty with United States
Low tax country
Limited quota of 1000 investors
Legal Basis
Pursuant to Article 22 paragraph 1 of the Law on Innovation Activity ("Official Gazette of the Republic of Macedonia" No. 79/13, 137/13, 41/14, 44/15, 6/16, 53/16, 190/16 and 64/18), the Managing Board of the Fund for Innovation and Technology Development, at the session, held on 19.04.2021in Skopje
Article 3 of the Citizenship Act  on
 economic interest in terms of this decree exists if a foreigner who submitted
application for acquiring citizenship of the Republic of Macedonia, has invested capital with:
– direct investment;
– donation;
– purchase of securities;
– purchase of shares;
– know-haw (knowledge and experience);
– innovation;
A special economic interest, in the sense of the decree, exists if a foreigner who submitted it
application for acquisition of citizenship of the Republic of Macedonia, invested capital in 
amount of at least 400,000 euros per person as a direct investment in new facilities, with 
exception of catering facilities for food and trade facilities, with at least ten 
permanent employees for a period of at least one year.
CIP North Macedonia
North Macedonia launched citizenship for investment initiative pursuant to laws in 2017. The following investment options are available
Private Investment Fund – €200,000 euro invested for a period of 2 years
Direct investment Fund– €5,000,000 euro attracting atleast 20 foreigners
Eligibility
Be over 18 years of age
Make the qualifying investment
Have a clean criminal record
Not have entered or stayed illegally in North Macedonia
Download
Official CIP Guidelines – Download pdf
CBI Brochure – Download pdf
Processing Times
The background checks take about 2 weeks. After the decision is approved by the commission, the naturalisation certificate and passport will be issued in 4 months.
Approved Private Funds
The following two funds have been currently approved to participate in the program.
1. North Macedonia Economic Development
Registered Symbol: MKED
SEC No: RPIF 2225022020NOMAEKDE7385200
Fund Management by: Economic Development dooel Skopje
Fund Management Registration No: 7385200
2. North Macedonia Industrial Innovation Fund
Registered Symbol: MKII
SEC No: RPIF 2325022020NOMAININ7385404
Fund Management by: Industrial Innovation dooel Skopje
Fund Management Registration No: 7385404
The investment is restricted and cannot be invested in hotels and trade sectors.
The Government introduced citizenship path to investors easing residency requirements for foreign investors who buy real estate in Macedonia to boost the economy.
New Private Investment Fund
The PFMC can be a newly created entity or an existing company on the Macedonian market to support of the economy, innovations and investment development of the Republic of North Macedonia and submit it to the Fund for Innovation and Technology Development (FITD)
To be eligible for the program, the PFMC has to fulfil the following conditions:
The PIF has to be registered with the Securities and Exchange Commission (SEC) for which it will need to prepare a Statute and Prospectus, as well as a list of supporting documents. To be eligible for the program, the PIF has to fulfill the following conditions:
Proof of available capital for investments of minimum 5.000.000,00 €,
Minimum of 200.000 € per investor, and
Maximum number of 20 investors, whether individuals or legal entities.
Additional Fees
Government fee
EUR 15,000 for the main applicant,
EUR 15,000 for the spouse, and
EUR 10,000 for each child under 18 years
Due diligence
EUR 5000 per person
Inclusive of due diligence and other costs. There are no additional costs besides the above fee.
Statistics
North Macedonia has already granted 103 citizenships for investors as of 2021 according to European commission report.
Dual Citizenship
Restricted dual citizenship applies in North Macedonia. Dual nationality is only permitted at birth (eg, binational parents). Naturalised citizens must be released from any previous nationality.
E-1/E-2 Treaty
North Macedonia has signed E-1 and E-2 treaty with United States since November 15, 1982. As a result North Macedonian nationals can apply for special E-2 and E-1 visas for business investments.
North Macedonia Passport
North macedonian citizens can visit EU schengen or member states, Singapore, Japan, Brazil etc visa free.
As of 02 July 2019, citizens of North Macedonia had visa-free or visa on arrival access to 123 countries and territories, ranking the passport of North Macedonia 46th in terms of travel freedom according to Henley
FAQs
What are the costs for North Macedonia citizenship?
It would cost EUR 200,000 one time contribution to government fund plus application and lawyer fee. Another option is economic investment of EUR 400,000 in businesses or securities.
What are the benefits of citizenship by investment?
North macedonia is a candidate country for EU membership in the future. It is a much cheaper program compared to Montenegro. Passport benefits include possibility to apply for E-1/E-2 visa to US, Visa free travel to 124 destinations including Schengen area, Japan, Ukraine, Russia, Singapore etc. It is a much cheaper program compared to Montenegro.
Is North Macedonia in Schengen?
No, this country is not a part of schengen.
Can i invest in real estate?
There is no real estate investment option under CIP rules.
What are the processing times?
The whole process can be completed in 3-4 months with one personal trip to the country.