We are an online platform offering consulting services for Wealth migration programs. Benefit from our wide range of professional services provided by our partner companies. Tailored for clients interested in investment migration, provided by highly skilled experts giving you peace of mind.
Advisory
Benefit from world class citizenship advisory service, tailor made for wealthy families who wish to acquire alternative citizenship by investing. Serving in Europe, Caribbean and Asia.
Citizenship by Investment
Preparation of documents.
Submission of Application.
Real estate investing.
Banking and Financial services.
Post citizenship additions (spouse, child).
Passport renewals.
Oaths, notary and apostille.
Citizenship
Advisory
Benefit from our professional advisory service, tailor made for those who wish to acquire permanent residence status (green card), investing in real estate, business and investment funds.
Second residency in Europe.
Legal assistance for family members.
Accounting, Tax registration and filing.
Residential/Commercial property investments.
Annual renewals and compliance.
Banking and financial services.
Schooling and Educational institutions.
Residence
Advisory
Residential & Luxury properties owned by private person or companies. Title deed or buyback shares (refundable)
Hotels, Resorts and Commercial properties (Buyback shares refundable)
Buying, selling, management and rentals/leasing.
Property registration, evaluation, stamp duty and property taxes.
Legal assistance – Power of attorney, Notary and Contracts of sale.
Mortgage, Loans and Refinancing.
Immigration process tied to property investment (visas and residence permits).
Properties
Advisory
Investments
Bank fixed deposits in financial institutions.
Bonds, Stocks, securities and treasury bills issued by government.
Public, Private and Venture capital investment funds.
 Stocks, Shares issued by Private and public companies.
Equity Financing and loans.
Trading in major stock exchanges.
What We Offer
Our Services
Legal
Legal assistance every step through specialized lawyers.
Banking
Deposit and account opening services.
Taxation
Accounting and compliance with International Tax laws.
Investments
Bonds, securities and investment funds.
Real Estate
Buying, Selling, Rental, Evaluation, Contracts.
Business
Incorporation of offshore companies, trusts, foundations.
Documents
Application Forms, preparation, filing and submission.
Renewal
Residence permits, citizenship certificates, passports.
Vetting
KYC, Background verification reports, Compliance etc.
Insurance
Health and Life insurance coverage
Our Clients
Our client base are wealthy people in United States, Europe, United Kingdom and Middle East seeking to diversify their investments to protect their wealth and assets abroad.  For example, Artists, Business owners, Actors, Investors, Wealth managers, Family offices, Bankers, Business travelers, Expats, Retirees and Fund managers. Over the years, 90% of clients who come to us, have the following primary goal.
Visa free travel perk (eg. Travel to schengen, canada, UK and US) associated with citizenship or residency
90% go with property investment in residential and commercial properties, with guarantee full return of investment with annual yields.
World class healthcare and education for children.
Prefer a country that is close proximity to home and also has high quality of life with minimal residence requirement.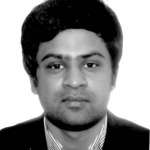 "Visa restrictions are toxic to human growth. Those who are born in an unlucky country without a powerful passport, do not get to enjoy global mobility . This is why, a whole new investment immigration industry is born to serve highly successful people who take wealth, talent and business offshore to enjoy higher standards of living".
-Prabhu Balakrishnan, Founder and CEO