Hodges Bay
Property Ownership
Onwards
Hodges Bay Resort & Spa has has iconic status as the flagship development for Antigua. Hodges Bay Resort and Spa has quickly become one of the most sought-after destinations for the celebrity elite and the affluent traveler looking for an escape like no other. Set in eight acres of lush tropical gardens and sandy beach, Hodges Bay Resort & Spa a USD$100 million resort, opened in 2019 as an exclusive beach front resort, spa and residential development on the north shore of Antigua. Created by two US based entrepreneurs and investors with a passion for being the first, the best, and the only- exceeding all expectations. This project already opened in 2013, took 13 years of construction and $100 million excess investments. The world renowned architects Kobi Karp, Hodges Bay Resort & Spa has assumed the iconic status as the flagship development for Antigua.
The opening of Hodges Bay in November symbolizes hope, hard work, dreams, and cemented an iconic relationship between the resort and the country of Antigua. Hodges Bay was built for every kind of escape. From the moment you arrive from the airport and enter the Great House for a champagne check in – the journey to re-frame your idea of modern luxury begins.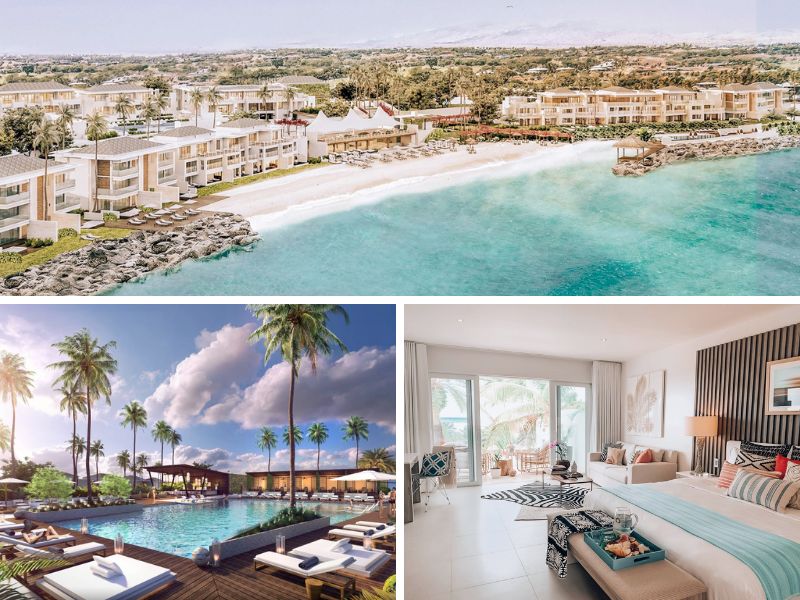 Hodges Bay gives you personalized and 5-star service that isn't stuffy or pretentious. Rooms designed to make you feel like home, staff that know you by name, and a property built as a retreat. Guests travel to Antigua for anonymity and the mystic.
$200,000 Fractional share investment in 5-year, senior secured fractional ownership, convertible debt. Paid back by developer after 5 years, 6 months.
The developer offers a Guaranteed buy back of the property share after 5 years 6 months
Investors will have the luxury of staying at the Hodges Bay Resort and spa for 5 weeks (one week every year) the property is owned by you.