Development Support Program (DSP)
Donation
One time contribution to Vanuatu Government
Citizenship Contribution Program
Donation
One time contribution to Vanuatu VCP scheme
Vanuatu is  a major  financial center in the backyard of Australia and New Zealand. Vanuatu is also a popular tropical holiday destination for travelers .
Vanuatu offers economic citizenship program to foreign investors. There are two citizenship schemes currently available.
Second passport in a commonwealth pacific country.
Right to live, work and do business in Vanuatu as a citizen.
Visa free travel to 113 countries including Russia, United Kingdom and EU Schengen states.
Citizenship in a commonwealth country.
Citizenship for spouse, children and parents.
Processing time is 2 months.
No residence requirements for citizenship.
Opportunity to Invest or trade in Vanuatu business or enterprise projects
No income tax for individuals/ companies.
No death duty levied. No capital gains tax. No estate taxes.
English is official language
Dual citizenship not restricted freely allowed
Citizenship for family and children
Qualifying Investments
Vanuatu has only donation options available.
Citizenship Contribution Program (VCP).
Honorary Citizenship Development Support Program (DSP).
Note: There is no Real Estate Option Program attached to any of its Citizenship Programs
| | |
| --- | --- |
| | Vanuatu CBI program costs in USD |
| Single Applicant | $160,000 |
| Married Couple | $180,000 |
| Couple  + 1 Child | $200,000 |
| Couple + 2 Children | $220,000 |
| Additional Dependents | $25,000 per person |
| Due Diligence Fee | $5,000 per person |
All applicants had to go through background checks for criminal activity, including police and Interpol checks before being granted passport of vanuatu. Citizenship may be revoked later if found engaged in fraud or illegal activities.
* Does not Include agent processing fees, filing, certificate and passport production
Bitcoin
Vanuatu Government does not accept Bitcoin as legal tender.  All fees must be paid in US dollars or Euros. Some agents and property developers do accept Bitcoin for citizenship. Please contact us for more information.
Vanuatu Passport
Vanuatu passport has visa free travel to 128 countries, ranked 40th powerful passport in the world in Henley passport index 2018.
Vanuatu signed a mutual visa waiver agreement with Schengen Area countries on 28 May 2015.. Citizens of Vanuatu can travel without visa to
EU schengen states
United Kingdom
Israel
Ireland
Russia
A visa is required to visit United States, Canada, Mexico, UAE etc.
About Vanuatu
Vanuatu is a Pacific island country located in the South Pacific Ocean with a population of 270,000. Vanuatu is a Y-shaped archipelago consisting of about 82 relatively small, geologically newer islands of volcanic origin (65 of them inhabited). The four mainstays of the economy are agriculture, tourism, offshore financial services, and raising cattle. There is substantial fishing activity, although this industry does not bring in much foreign exchange.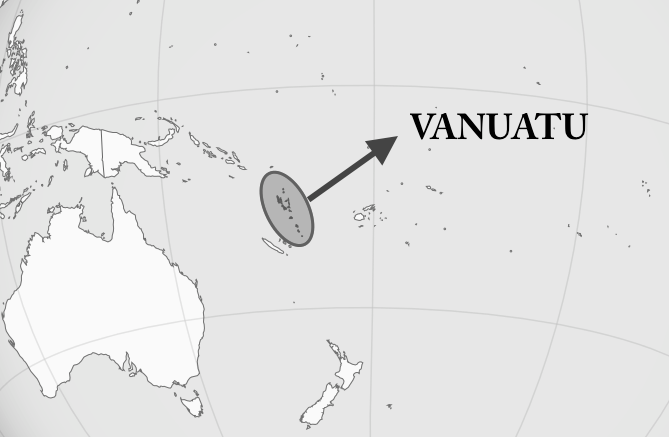 Tourism brings in much-needed foreign exchange. Vanuatu is widely recognised as one of the premier vacation destinations for scuba divers wishing to explore coral reefs of the South Pacific region. A further significant attraction to scuba divers is the wreck of the US ocean liner and converted troop carrier SS President Coolidge on Espiritu Santo island. Sunk during World War II, it is one of the largest shipwrecks in the world that is accessible for recreational diving.
In Vanuatu, there is no income tax, withholding tax, capital gains tax, inheritance tax, or exchange control.