Foreigners have an excellent opportunity to invest in a property and quickly become a citizen of Turkey within six months. Some of the important benefits of acquiring Turkish citizenship include.
•  Right to live, work and study in Turkey
•  Access to visa-free travel to over 110 countries, including most of Europe and the Middle East
• Ability to open a Turkish bank account and invest in the local economy
• Access to quality healthcare and education
• Low property prices and property taxes for real estate
• Pass on citizenship to all family members.
Turkey offers a wide range of real estate investment opportunities, from luxury villas to apartments and commercial buildings. foreign investors can feel more confident and secure when investing in the Turkish real estate market.  The cost of living in Turkey is considerably cheaper  with the cost of food, transportation, and other essentials. This means that investors can get more for their money, with the same quality of life at a lower cost.
Turkish real estate is experiencing a 40% capital appreciation in recent years, making it a lucrative investment option. Foreign investors to purchase real estate and receive a resident permit, which then makes them eligible for free public health care. The quality of medicine in Turkey is high, with access to modern medical facilities, experienced doctors and excellent care. Free public education is available to all citizens, meaning access to quality, affordable education for your family.
The first step in buying a property in Turkey is Making a Power of Attorney for the Title Deed Transfer, Sales Contract and Applying for Citizenship is a step in the process of purchasing real estate online with our real estate agency.  The Power of Attorney must also be notarized, and the notary must be licensed in the state where the property is located.
We offer bespoke services from start to finish from buying property and acquisition of citizenship and post services including rentals, management, accounting and taxes. We offer diverse range of great properties in Istanbul, Ankara, Antalya, Bodrum and in other cities with excellent return of investment in properties.
Istanbul
Istanbul offers diverse range of properties from apartments, villas, beachfront homes with excellent return of investment and property appreciation. The downtown areas include Europe side (Taksim, Sisli, Nisantasi, Bomonti, Besiktas) and Asia side (Kadikoy, Uskudar)
Beyond Time Maslak
Buyback +40% After 3 years in Turkish lira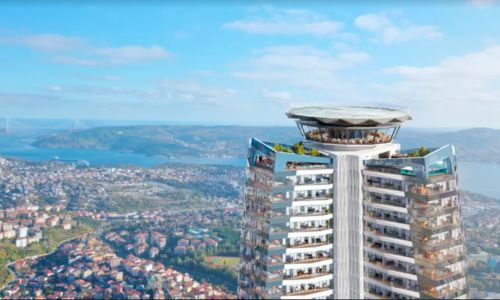 An ambitious project in one of the business centers of Istanbul – Maslak district. Designed by American company Thornton, which secured the building with a hybrid concrete/steel structure capable of handling high seismic activity.The project combines everything for a comfortable life: social infrastructure, gastronomy, shopping, entertainment.Outside the project, but within close proximity, there are luxury shopping centers, the Belgrade forest and the Bosphorus embankment.
•Project details:
•Status: Under Construction/December 2024
•Location: Maslak, Istanbul
•Price: from $ 889.100
•Instalment: Yes
•Instalment months: 24
•First payment: 50%
Basınex Istanbul
Buyback +20% After 3 years (buy back in euro)
3 Years Rental Guarantee (Rent Income 7%)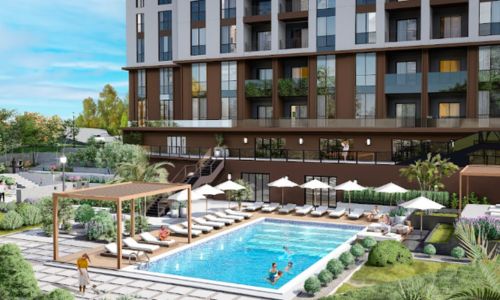 Başakşehir project, aims to make families feel as good as possible. By supporting the philosophy of "Peaceful Life" with architecture.
•Project details:
•Status: Under Construction/June 2024
•Location: Basın Express, Istanbul
•Price: from $ 279.000
•Instalment: Yes
•Instalment months: 18
•First payment: 50%
Bahçelievler Garden
Buyback +40% in After 3 years ( buyback in Turkish lira)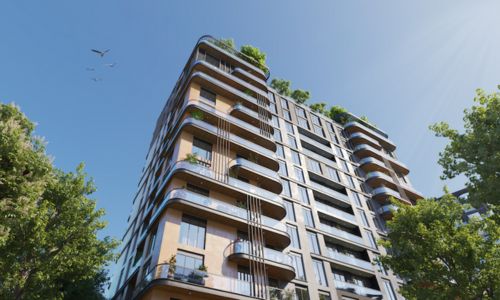 Developed by a renowned actor in the Turkish construction sector, the project carries "the idea of sustainability" as other projects of the developer. The project offers a serene lifestyle embraced by nature, where they can enjoy all aspects necessary during daily life without sacrificing any comfort or convenience due to its convenient location in the city center.
•Project details:
•Status: Under Construction/November 2024
•Address: Bahçelievler, Istanbul
•Price: from $ 592.000
•İnstalment: Yes
•First payment: 50%
•Instalment months:18
Marine Life
Buyback +25% After 2 years (buyback in US dollar)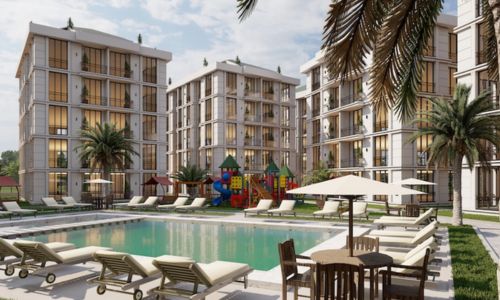 Price: $175,000
Location: Büyükçekmece, Istanbul
Delivery Date: August 2025
Hamidiye apartments
Buyback +40% After 3 years (buy back in TL)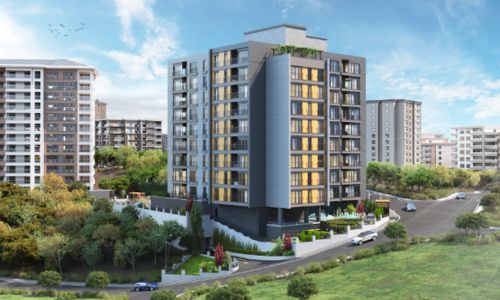 • Status: Under construction/December 2024
• Address: Kağıthane, Istanbul
• Price: from $ 490.000
• İnstalment: Yes
• Instalment Months: 12 months
• First Payment: %50 downpayment
Zeytinburnu Garden
Buyback +20% After 3 years (buyback in USD)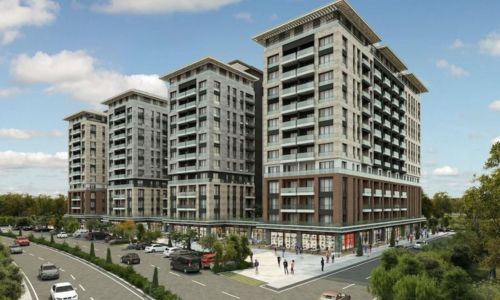 Name: Big Garden Area
Location: Zeytinburnu, İstanbul
Delivery Date: December 2024
Price: $260,000
Rixos Historical Compound
ROI – 6,5 %
Capital gains – 100%
Delivery date: June 2025
Location: Beyoğlu, Istanbul
Price: from $ 650.000
Area from: 58 Sqr
Instalment: 24 months
First Payment: %50 downpayment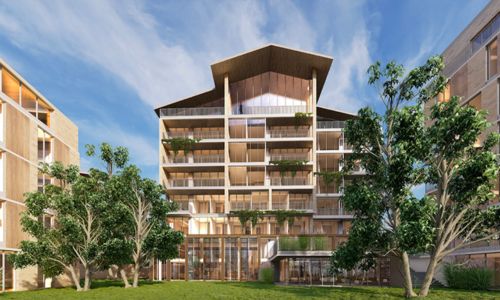 A unique project of Istanbul, located in the center by Golden Horn bay in Tersane area.
The project is a renovation of historical naval dockyard of Ottoman Empire. Directly front of Golden Horn and facing to the sea and old town of Istanbul. Also has high-class shopping mall that includes brands such as Prada, Armani, LV, Hermes, Cartier, Salvatore Ferregamo and more. The food court is world's most fancy food court by having several Michelin Stars Restaurants. In the mix use concept has also private Marina, heliport, Rixos and Bvlgari Hotel. This project is not only a luxurious and comfortable life managed by Rixos, but also a great investment opportunity with area 242 000 m2
Taksim Downtown Apartments
Pool system rent
ROI – 7/8%
Capital gain – 70%
Delivery date: First phase is ready/ 2 nd phase on dec 2023/ 3 rd phase on July 2024
Location: Taksim, Istanbul
Price: from $ 450.000
Area from: 70 Sqr
Instalment: 24 months
First Payment: %50 downpayment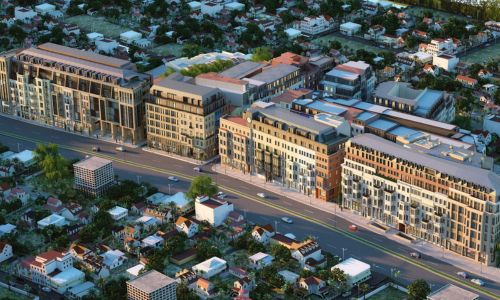 This is an ambitious urban regeneration project in Istanbul, Turkey. The project is centered around the iconic Taksim Square and its surrounding area, and involves a multi-million dollar investment in public spaces, cultural facilities, and new transportation infrastructure. With this project, the goal is to make Taksim Square more accessible, walkable, and enjoyable for locals and tourists alike. The most suitable project for short term rental operations or having sustainable USD basis rental revenue lifelong.
Maslak Mixuse Residence 
Price: $612 000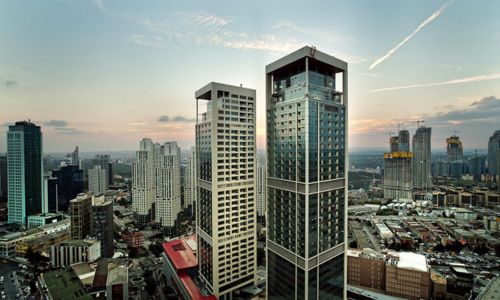 The only mix-use project in "real" Maslak area raised as twin tower. Totally ready to move in with title deed and includes shopping mall, office building, Direct access to Maslak Business center and provides excellent potential to have "C" level and expat tenants. The units has both unique Bosphorus and Belgrad Forest view in day time and amazing landscape and bridge view.
Status: Ready to move in
•Property Type: Downtown apartment
•Address: Maslak, Istanbul
•Price: from $ 612.000
•Area from: 101 Sqr
•Instalment: Yes
•Instalment months: 12
•First payment: 50%
Fenix Beşiktaş
ROI – 5%
Capital gain – 80%
Delivery date: DECEMBER 2024
Location: Beşiktaş, Istanbul
Price: from $ 488.000
Area from: 65 Sqr
Instalment: No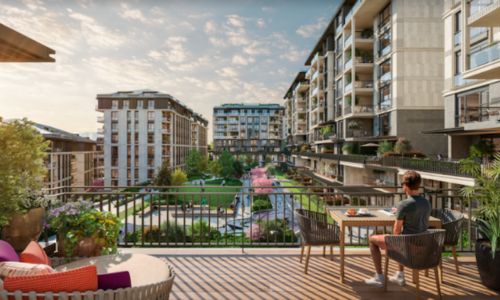 The project is located in a unique location – in the heart of the Besiktas region. This is a historical, prestigious and green area of ​​Istanbul, located on the European coast of the Bosphorus. The windows offer a view of the Bosphorus, the city, or the green area of ​​the project, in which trees grow over 200 years old. Within walking distance are parks, shopping centers, cafes, restaurants. And the Bosphorus is only 950 meters from the project. The construction company of the project is one of the best and most reliable companies in Turkey, having projects implemented in partnership with the government.
Barbaros Bosphorus
A boutique project in Besiktas on the Barbaros Avenue. Just a few steps far from Besiktas Pier, Zorlu Center, Yildiz Parkı, Ortakoy and Gayrettepe Metro; max 5 min distance to Levent Business Center, Galataport, Besiktas Vodafone Stadium, Taksim, Nisantasi. Only 48 previlaged units will be ready to move at the end of 2024, TL payment plan with fixed installments. Min 2 bedroom options and totally family concept.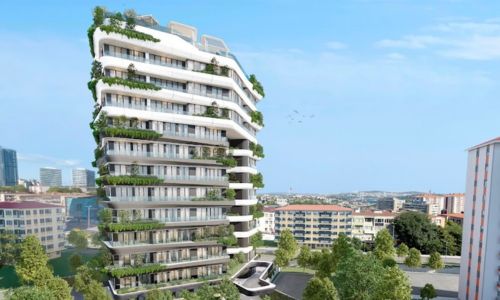 Status: Under construction/December 2024
Address: Beşiktaş, Istanbul
Price: from $ 1.008.000
İnstalment: Yes
Months No: 24 months
First Payment: % 30
Fairmont Residences
Fairmont Brand Value and Previlage with highest P/E point
"Real" central location and full bosphorus&bright-light view
TL payment plan options and ready to move
"Real" feeling of comfort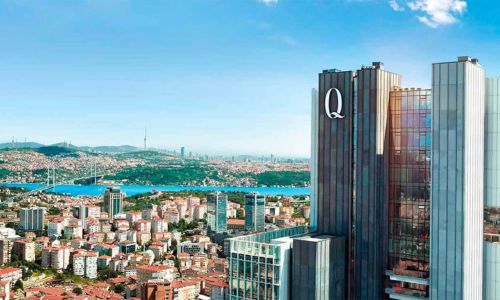 The project raises at the most central point of Istanbul in Sisli with gorgerous architecture and view. There are type of units from specious 1 bedrooms to penthouses and first time in Istanbul that in one project all the units have seaview without exception. Meanwhile, p/e index of the project the highest in Istanbul and payment plan options as TL.
Status: Ready to move
Property Type: Downtown apartment
Address: Sisli, Istanbul
Price: from $ 929.000
Area from: 140 Sqr
Instalment: Yes
Instalment Months: 24 months Months
First Payment: %50 downpayment
Please contact us for more information.