The Government St Lucia runs of the best citizenship by investment schemes in the Caribbean. Its flagship CIP product highly respected in the world, for being properly managed and efficiently run program with the highest governance, integrity and transparency.
Let's take a look what makes St Lucian citizenship is top class and super interesting program. We have some solid reasons.
Rich history
Saint Lucia is among the only two countries in the world named after a women (besides Ireland). The Saint Lucy of Syracuse (AD 283 – 304) who was was honored in the Middle Ages and remained a well-known saint in early modern England. Today there is a shrine of her in San Geremia, Venice. The traditional feast day, known in Europe as Saint Lucia's Day, is observed by Western Christians on 13 December.
Saint Lucia was also known as the "Helen of the West Indies" after the Greek mythological character, Helen of Troy, because it was former colony of french and british switched over and over. The Territory of Saint Lucia was switched 14 times between these two sides since 1660.
Saint Lucia was first known as "Louanalao" by the Arawak Indians in 200 AD, meaning "Island of the Iguanas," and then "Hewanorra," in 800 AD when the Carib Indians arrived and assimilated their culture into Saint Lucia. Residents of Carib descent can still be found in Saint Lucia today. The Caribs lived on Saint Lucia until the 1600s, when settlers attempted to take control of the island to boost European trade.
Christopher Columbus may have sighted the island during his fourth voyage in 1502, since he made landfall on Martinique, yet he does not mention the island in his log. Juan de la Cosa noted the island on his map of 1500, calling it El Falcon, and another island to the south Las Agujas. The French were the first Europeans to settle on the island. They signed a treaty with the native Island Caribs in 1660. England took control of the island from 1663 to 1667.
Nature
St Lucia is a nature paradise with tropical forests, beaches, pitons, waterfalls to relax and spend more time with nature offsetting stress free life. Imagine caribbean beaches, sunsets and lush green forests, as far as eyes can see.
Nobel Winners
Saint Lucia boasts the second highest ratio of Nobel laureates produced with respect to the total population of any sovereign country in the world. Two winners have come from Saint Lucia: Sir Arthur Lewis won the Nobel Prize in Economics in 1979, and the poet Derek Walcott received the Nobel Prize in Literature in 1992.
Global Accolades
Saint Lucia offers a world class citizenship by investment opportunity in the Caribbean. The CIP was launched in 2015 by the Government is a very well managed and a highly respected program across the globe. The benefits of Saint Lucia citizenship opens up new horizons and a world of opportunities.
Open to All nationals
St Lucia offers a red carpet welcome to all country nationals (except Iran) to become a citizen by investment.
No.1 CBI program
We have ranked St Lucia is the No.1 CBI program for 2021.
Five Citizenship Routes
Saint Lucia's Citizenship Investment Programme offers five key routes to acquire citizenship of this stunning island. The refundable investment routes are pretty attractive for investors.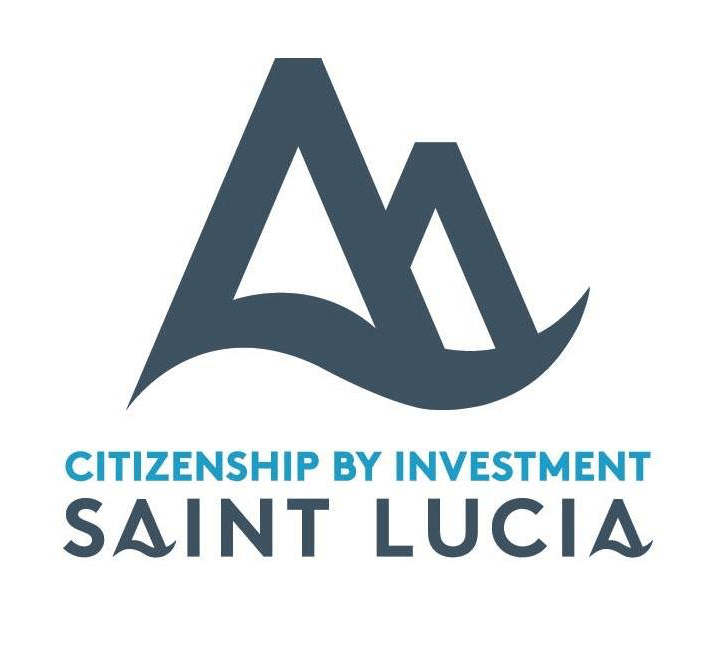 National Economic Fund Investment: US$100,000
COVID-19 Bond Relief: US$250,000 (limited time offer)
Government Bond Investment: US$500,000
Real Estate Investment: US$300,000
Business Enterprise Investment: US$3,500,000
Affordable and Low cost
Saint Lucia opens the way to second citizenship and a passport to the world. It is still a cheap and low cost program with minimum USD 100,000  NTF donation investment. Additional costs apply for family members.
Strong CBI Legislation
St Lucia has passed CBI laws with the solid backing for the citizenship by investment programs. These regulations and amendments protect CBI investors giving them full citizenship rights including voting, engage in politics and serving government offices. The dual citizenship remains private and reported to other countries
Speed of processing
The CIP unit processes applications averaging 60 days through streamlined digital application process moves efficiently from assessment to the grant of citizenship and issuance of a Saint Lucia passport which takes another 1-2 weeks.
Covid Relief Government bonds
Saint Lucia is the first and only country in the world to issue Covid relief government bonds ($250,000) for the purpose of Citizenship by investment. The Government bonds are risk free investments returned after a period of 5 years.
Good Governance
The High standards of governance and due diligence is at the heart of the investment citizenship program of St Lucia. The Government has made major improvements to the CIP laws making it more attractive and competitive with other caribbean nations.
Transparency
The Government of St Lucia (GOSL) is committed to ensure the highest transparency of the CBI program. Every year statistics are published on approvals by country and investments raised. It is best run CBI in the Caribbean.
All the Application forms are available for free and be downloaded online to help investors understand the application prices
Strong passport
Saint Lucia passport is a well-respected travelling document across international borders offering visa-free or visa-on-arrival travel to more than 146 countries including United Kingdom, Schengen states etc..
Tax Free
St Lucia is a tax free country. Non residents pay taxes on on local income.  There are no wealth, inheritance taxes. Resident companies are not taxed in Saint Lucia on income deemed to have been earned outside Saint Lucia.
Real estate
The St Lucia real estate market have ballooned over the years due to cruise arrivals, tourism, and introduction of CBI program. The housing market draws retirees from foreign countries buying a new home.
Land ownership has been eased since the introduction of alien landholding license. Buying a land will entitle investors for investor permit, which comes with indefinite residence rights, incase you are not interested in citizenship.
If you are buying a property under CBI, then buying shares for a minimum of USD 300,000 in major developments such as Alpina hotel or in Canelles resort. No other developments besides these two are approved under CIP. Investing in residential homes or any other resorts other than the approved ones, will not make you eligible for CIP.
Expats and Retirees
Saint Lucia is extremely popular with wealthy American and British expats who want to retire in a peaceful and calm caribbean island with full citizen status.
Video
Take a look on our video