Over the past 3 decades, numerous sovereign states set up and actively marketed citizenship by investment programs. HNWI Investors gained a return of enhanced global mobility. And sovereign states enjoyed a remarkably valuable sovereign fund raising / economic diversification platform. It has also proved invaluable in terms of disaster relief and support.
The Covid era has sparked a global demand for Citizenship by investment programs. St Lucia offers sovereign investment opportunities to global HNWI investors. Despite the travel restrictions of Covid-19, CBI has attracted significant interest and engagement from the global HNW community,
The CIP' is in 6th year of operations and the government has committed to offering a world-class investment programme. The Three Brand Pillars for the CIP are Authentic – Respected – Secured. No wonder why, we ranked St Lucia as No.1 CIP for 2021.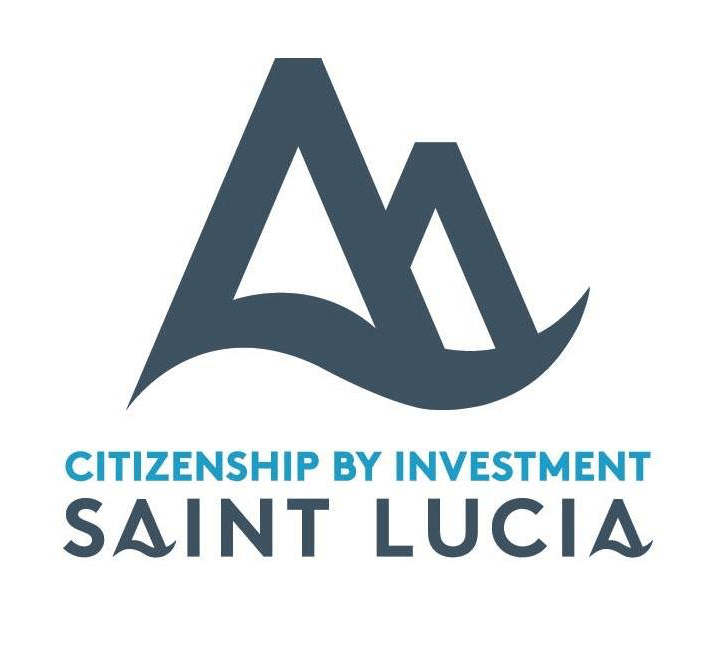 Alfred, CEO of St Lucia CIP Unit has in fact seen more than a 100 per cent increase in applications to his programme and the same can be said for the islands within the Organisation of the Eastern Caribbean States region, despite the Caribbean small island states experiencing 'the most destabilising event since World War II' in 2020.
CIP is well poised to capitalize on an increased demand for investments via its Citizenship programme.
Saint Lucia is well positioned to thrive in the post-Covid era
— Nestor Alfred, CEO, CIP Saint Lucia
'I'm happy to say that our numbers from March up until now has been on a steady increase,' he told the webinar. 'I'm sure that this country can continue to have a steady flow of foreign direct income through this programme.'
American Interest
According to Washington Post, for generations, the American passport afforded its holders the privilege of hassle-free travel around much of the world. That has changed with the coronavirus pandemic. While borders are beginning to reopen to international travel, some countries are staying closed to Americans because of the ongoing coronavirus outbreak stateside. These travel restrictions are producing an emerging trend among some wealthy Americans: buying a second passport.
CIP St Lucia's Alfred has seen a significant number of applications from the US which initially surprised him. 'Geopolitics can be a very important trigger,' he told the panel, adding that a number of reasons were provided by US applicants and stemmed from the administration of this present US government, supposed threat to their financial security, while others were concerned about issues such as the US' foreign policies and taxation.
The biggest trends in investment migration which will continue well into the 2021. 'The whole idea of being stuck, by itself is an idea that people and families are exploring and therefore the issue of international mobility is now being discussed among families, among persons, and therefore I believe that this now upward trend will continue,' said St Lucia's CIP chief executive, Nestor Alfred.
"Within the Organisation of the Eastern Caribbean States, citizenship-by-investment has helped to enable the transfer from a sugar/banana-based economy to one focused on tourism, leisure and financial services." he said in his blog
Remote workers
The St Lucia government is looking into creating legislation for an "extended stay visa programme" to allow persons to work remotely and other developments include having the alien land holding programme under the CIP with one of the attractions being the issuance of the investor entry permit for foreign property buyers.
Innovations
The Saint Lucia Citizenship by Investment Unit (CIU) has launched the Caribbean region's first e-payment platform developed by internal IT team that offers a frictionless virtual citizenship application process. It enables international investors and their families to apply for the island nation's investment migration programme entirely online, offering greater efficiency and reducing the processing time from application to the granting of citizenship
Saint Lucia was the first Caribbean country to announce a new Covid bond investment option with 50% discount for USD 250,000 in response to the coronavirus pandemic.
CIP is not Saint Lucia's crude oil. It is not the primary liquidity that will drive growth. It is a catalyst for sustainable economic growth.
-Nestor Alfred, CEO, CIP Saint Lucia
CIP Saint Lucia will continue to be a catalyst for strategic economic diversification and growth with absolute commitment to transparency, governance and due diligence.
Robust Vetting
The Saint Lucia Citizenship by Investment Programme undertakes robust due diligence during the application process, and works closely with its local and regional intelligence partners. This protects the integrity of the Saint Lucia passport – and its value to our applicants' investments – and ensures that visa-free travel is maintained.
Saint Lucia's CIP programme has shown real leadership in the region.
– Ryan Devaux, Chairman of the Board, CIP Saint Lucia
"So, at its core the integrity and transparency of the programme are of utmost importance. We ensure that our Audit is is done every year and the full report presented to Cabinet in compliance with legislative requirements. In the vital area of due diligence the Board reviews every single application even after it has gone through international vetting so as to ensure that we remain a highly reputable programme. We are happy to note that we continue to have a pristine record." said Ryan Devaux
Respected Passport
Saint Lucia passport is a well-respected traveling document across borders. The passport that allows visa-free, or visa-on-arrival travel to more than 146 countries.
CIP Revenues
The revenues generated from the CIP programme is managed by a National Economic Fund independent of the CIP Board within a very clear charter and legislation.
The significant increase in applications and approvals for economic citizenship even inside the COVID-19 crisis, is good news for Saint Lucian people, at a time when industries such as tourism have taken a huge hit with recovery not expected for another 2 years, explained Nestor in his blog
About Nestor Alfred
Nestor Alfred is the Chief Executive Officer of St. Lucia's Citizenship by Investment Programme Agency. Prior to this position, he served at a senior/executive position in varied areas within the financial services sector i.e. taxation, banking (offshore & domestic) and financial regulations. In his banking career he worked in the Islands of Barbados, Cayman Islands and Saint Lucia.
In his role as the Chief Regulator for Saint Lucia's Offshore and Insurance sector, Nestor acquired extensive expertise in compliance; anti-money laundering and counter- terrorist financing and was the first ever Caribbean Financial Action Task Force Mutual Evaluator coming out of Saint Lucia.