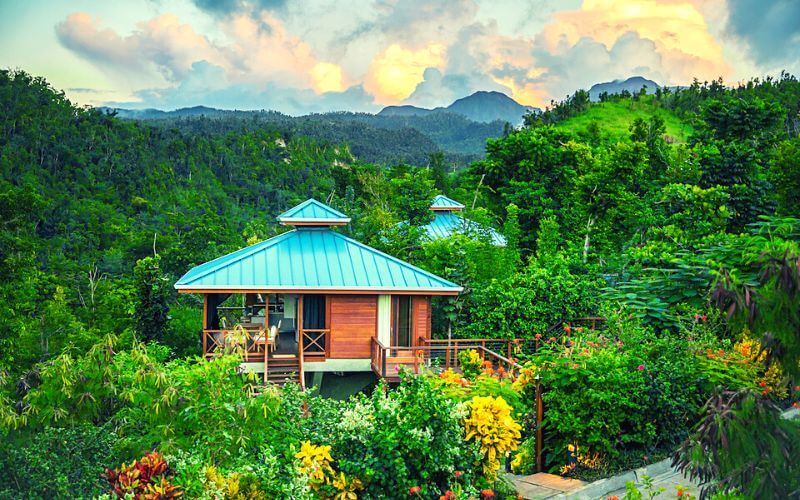 The six-star world-renowned Secret Bay comes the Caribbean's most celebrated Citizenship by Investment
opportunity in Commonwealth of Dominica. The Residences at Secret Bay, an astute real estate offering and qualifying investment for Plan B Citizenship and a second passport. Recently named as the region's "#1 Resort Hotel" by Travel + Leisure, Secret Bay is the only government-approved real estate project in Dominica to offer completed villas with a track record of rental income and performance.  It is an approved CBI project under the Dominica citizenship by investment program.
Location: Secret Bay is located on the lush west coast of Dominica,Caribbean.
Amenities: Featuring 42 architecturally stunning villas and villa estates within the gated confines of Secret
Bay,one of the World's most acclaimed eco-luxury resorts with incomparable service and world-class amenities
such as 3 secluded swimmable beaches,Open-air Zing Zing Restaurant,Treehouse-style Gommier Spa,Riverside
Bwa Mang Wellness Pavilion,Beachfront Zamann Watersports Hut,Saltwater infinity pool, beachfront bar, restaurant
and cabanas,Cliff edge Vetiver Sunset Deck,State-of-the-art fitness center and kid's club,Curated art gallery and
micro-brewery ,On-property sea cave, nature trails and Natural wonders of the "Nature Island".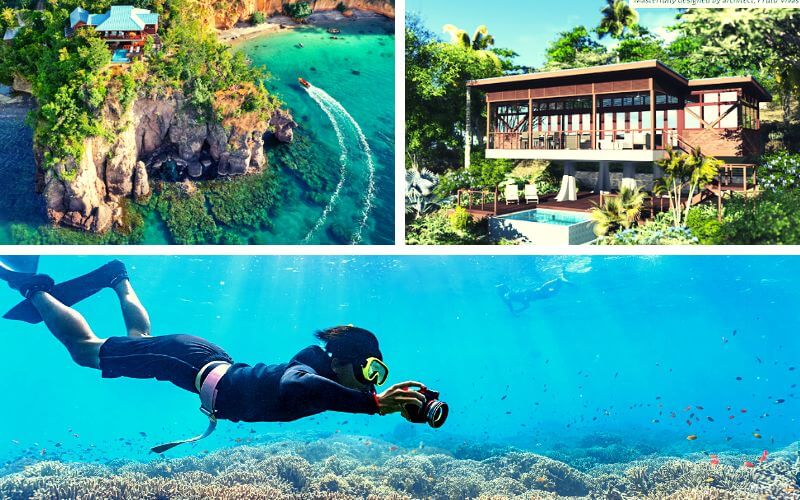 Ownership:The Residences at Secret Bay — shared ownership options starting at US$208,000 per share and whole ownership from $1.49M – $4.05M per villa.
Benefits:
● High-performing rental program
● Enrolment in an external exchange programme so you can trade your weeks at Secret Bay for a
range of fabulous vacation spots around the world
● Management and upkeep of your property
● The use of your villa by family and friends during allocated weeks
● Assistance should you wish to eventually sell your villa or your share