Jungle Bay, one of the Caribbean's most successful boutique hotel brands, is offering new vacation villas to investors under the Dominica Citizenship by Investment Program (CIP).Jungle Bay Villas is a Government-Approved Citizenship by Investment project.
Location:The resort is located along the southwest coast of Dominica at a beautiful, historic location called Morne Acouma.
Resort features:It will consist of 120 elegantly appointed villas, a large health spa, restaurants, two yoga studios, swimming pools, a zip line and much more!.The resort is close to some of Dominica's most popular tourist attractions: great diving locations, snorkeling sites, beaches, hot mineral springs, hiking trails and the first two segments of the Waitukubuli National Trail (the Caribbean's longest hiking trail).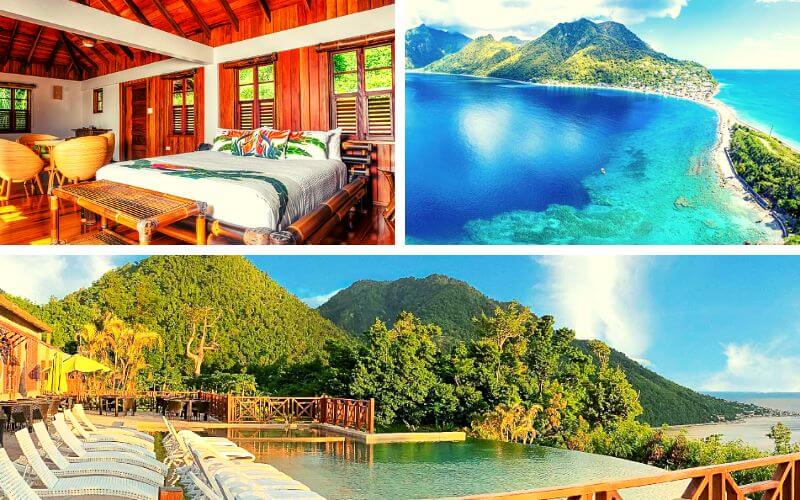 Benefits:
Best Value – Starting at US$255,000 for a Sea View Villa

Private Ownership – Individual Title to Land and Villa
Return on Investment – Past performance indicates a greater likelihood of a successful Return on        Investment
Hassle Free Maintenance – No out of pocket cost to owners
Management Experience – Jungle Bay is one of the Caribbean's most successful hotel operator

Obtain a privileged address at this prestigious location: Citizenship & Deeded Real Estate
*The starting price for Jungle Bay villas is US $25,000 (land deed) then the balance of $230,000 upon closing (inclusive of all closing costs, transfer taxes, deed registration & legal fees).
Requirements: The Dominican Citizenship Program requires CBI purchasers to retain their investment for a minimum of three years.
Villa owners may sell their villas in the open market after three years and keep their citizenship as well as their passport and any proceeds from the sale.

They may also resell to a new CBI client after five years and keep their citizenship & passport.