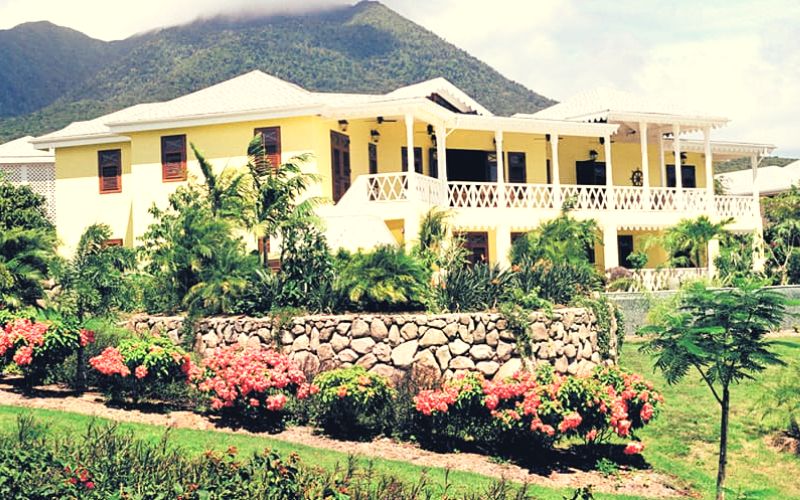 The Four seasons resort – A place where smiles greet you as you step off the boat, where the crest of the sun over Nevis Peak sparkles on the waters of two oceans that meet but never cross, Nevis is a captivating combination of adventure, serenity and recreation that just waits for your discovery.Four Seasons Resort Estate is a world-class five-star resort community on Pinney's Beach near Charlestown, Nevis. The exquisitely appointed villa residences at the Four Seasons Resort Nevis offer care free home ownership, luxury island living and the signature services.This resort is approved under the Citizenship by Investment Programme. 
Location:Pinney's Beach,Charlestown,Nevis West Indies,Caribbean
Resort features:The Villas at Four Seasons Resort Nevis are a selection of chic, architect-designed homes minutes from the most beautiful beach on Nevis. Each home is truly unique offering a variety of features including private pools, spacious terraces and landscaped gardens. 78 Villas have been built, and only 23 lots remain to build your Caribbean dream home.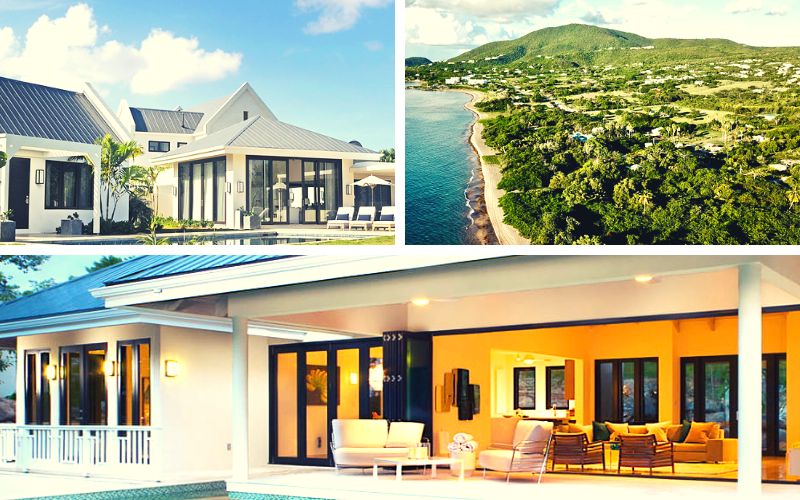 AMENITIES & ACTIVITIES
Concierge Services

Eco Tours

Kids Activities

Free WiFi

Parking

Dry cleaning/laundry service

24-hour front desk

Spa

Pool

Safe-deposit box

Breakfast Available

Room Service

Restaurant(s) in hotel

Bar/Lounge

Fitness Facilities

Complimentary newspaper

a Robert Trent Jones-designed golf course

10 tennis courts, 

a multitude of watersports there's also a state-of-the-art gym, where you can enjoy yoga and Pilates classes with top-level instructors.
HIGHLIGHTS
Private Chef Dining Experiences

Private Personal Transportation

Five-Star Service

Award Winning Spa

Full access to Four Seasons Resort Nevis facilities and amenities

Complimentary six-seat golf cart

Dedicated Villa Ambassador for daily needs or special requests

Custom-tailored pre-arrival provisioning service available

Select in-villas spa services

24-hour Four Seasons In-Residence Dining available in most villas

Convenient access to Four Seasons Resort Nevis restaurants and bars

Twice-daily housekeeping

Complimentary Wi-Fi in all villas

In-villa babysitting available

Extraordinary Four Seasons service
Ownership:
Investors can benefit from several Four Seasons Resort Nevis ownership options, including one-tenth or one-quarter ownership shares in a three- or four-bedroom villa. Valued at $400,000, each one allows a complete family to qualify for the CBI programme, while each share gives investors five weeks personal use of the villa annually. Choose the ¼ villa share and spend up to 13 weeks on-island annually.
Benefits:
-investing in one of the resorts' villas (be it an existing villa, land or a share of the Villas at Pinney's Beach) will immediately qualify investors for citizenship of Saint Kitts & Nevis.
– Each 1/10th share provides you 5 weeks of annual use in your new villa.  
–Each 1/6th share provides you 8 weeks annual use in your new villa.  
–the ideal option for those seeking an annual, hassle-free and high-end retreat.
-you gain the benefits of Full Membership to The Resort Club with access to the beautiful facilities, amenities, beaches and restaurants this resort has to offer.
-Up to 90% Bank Financing is Available on New Construction Whole Ownership Villas
-Four Seasons will look after every aspect of running your home – from housekeeping, landscaping, essential maintenance and repairs to renting out your villa while you're away.