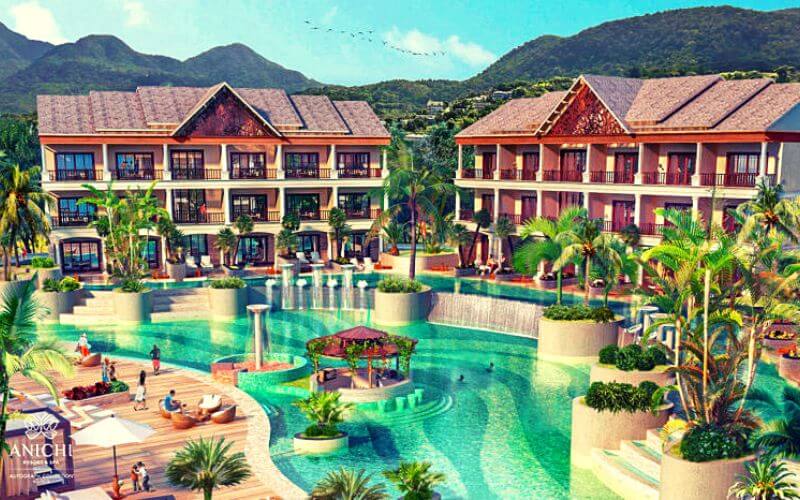 Anichi Resort & Spa is an approved real estate project included in the number one ranked Citizenship by Investment Programme of Dominica. The one-of-a-kind resort is branded by the Autograph Collection – a premium brand of Marriott International – and is developed by Oriental Developers (Caribbean) Ltd. Individuals interested in acquiring citizenship from Dominica can do so by investing preferred shares or freehold suites at this government approved Citizenship by Investment real estate project. Purchasers of preferred shares will receive a share certificate while purchasers of suites will receive a title deed with their citizenship. Anichi Resort & Spa boasts tremendous citizenship benefits that apply to both single applicants and families.
Location: Located on 12 acres of prime real estate along Dominica's picturesque Picard Beach.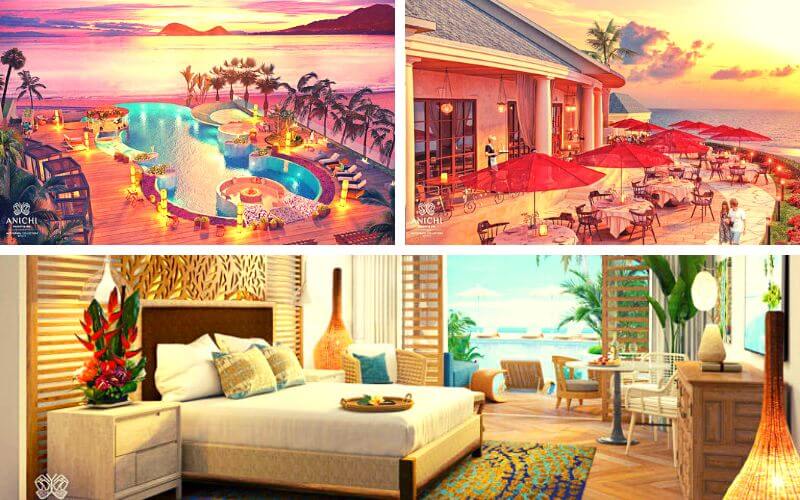 Resort features: 128-sophisticated rooms, Single- and two-bedroom suites, Presidential suites, Swim-up suites, Private pool suites, Lagoon swimming pool, Infinity pool,Sunken pool lounges ,World-class restaurants,World-class spa oasis and fitness centre, High-end shops,Various bars including swim-up bars,Water Sports Activities,Business Centre,Conference facilities
Ownership: Oriental Developers (Caribbean) Ltd. offers individuals seeking a second citizenship, the opportunity to acquire prime Dominica real estate and lifetime citizenship from the Caribbean island, by purchasing preferred shares or freehold suites through its company.
Preferred Shares: These can be purchased for $220,000 and convey a certificate of ownership to the owner.
Freehold Suites: Two types of freehold suites are available for purchase from Oriental Developers (Caribbean) Ltd. – Calypso Suites and Swim-up Suites. Both Suite options provide owners with a title deed. The Swim-up Suite, so named for its private pool lounge, is priced at $320,000 and the Calypso Suite is priced at $300,000.
Benefits of ownership: 
Right to reside in the resort for up to two weeks annually.

Assistance to sell the shares/suites at or above the original cost price.