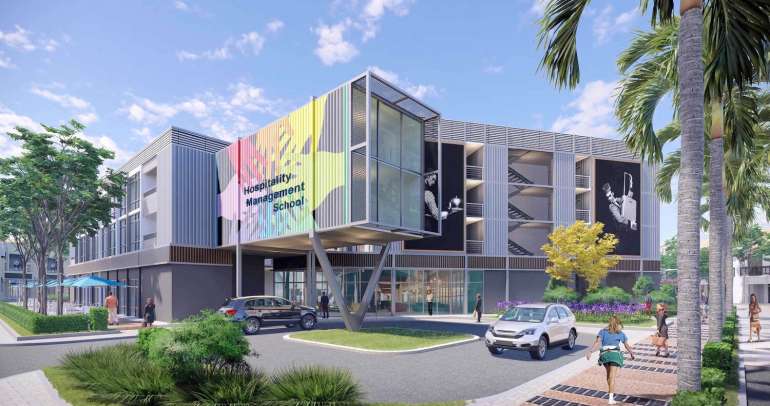 Capital investment
Title Property
The Alpina Saint Lucia Hotel along with Alpina Square are Government Approved Real Estate projects under the Citizenship by Investment programme of Saint Lucia.   Both projects form part of the "Equine Lagoon" under Site A of the PEARL OF THE CARIBBEAN Integrated Resort Development which include an international-standard Thoroughbred horseracing track already in operation and is managed by the Royal Saint Lucia Turf Club.
Both projects are located in the southern part of the island at approx. 5 minutes from the Hewanorra International Airport which is currently undergoing a major re-development. The proximity of the projects to the Hewanorra International Airport and easy access to main tourist attractions along the pristine Caribbean Sea on the western coastline such as the Pitons – Saint Lucia's UNESCO World Heritage Site, the historic town of Soufrière, the Soufriere Sulphur Springs, the Diamond Falls and Botanical Gardens, etc. which are all approx. 30km away, places them at an advantageous location.
Adjacent to one another, The Alpina Saint Lucia Hotel will be managed by the Alpina Management AG, the management company of The Alpina Mountain Resort & Spa in Tschiertschen, Switzerland. The Alpina Saint Lucia Hotel will also comprise an education institution in partnership with internationally renowned Universities. Alpina Square on the other hand will be managed by The Alpina Saint Lucia Hotel and it houses premium commercial and retail spaces.
The Alpina Saint Lucia Hotel
A 231-Room hotel together with 17 units of serviced apartments is part of the town center development of the PEARL OF THE CARIBBEAN to cater to business travelers and tourists to Saint Lucia. The amenities in the hotel include:
Coffee House
All Day Dining Restaurant
Coffee House / Bar
 Ethnic Restaurants
Business Centre
Health Centre / Spa
Gymnasium
Swimming Pool and Terrace
Retail outlets
Hospitality Training Facilities
The Alpina Square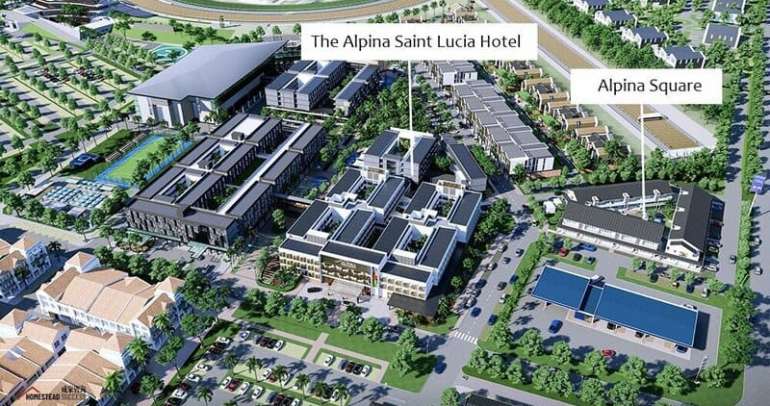 In addition to the 34 high quality SOHO (Small Office/Home Office) units, Alpina Square will have amenities that include:
Event Space
Restaurants
Fast Food Chain
Sport Bar
Pub (Seating – 42 indoor, 36 outdoor)
Fashion Boutiques
Cosmetic Shops
Gymnasium & Fitness Centre
Spa