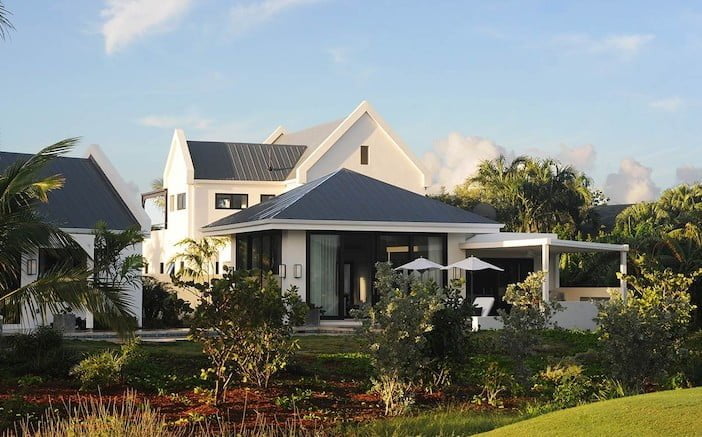 Four Seasons Resort Estates Nevis offers a cut selection of Caribbean real estate, from fully furnished new construction homes at Pinney's Beach (fractional and whole ownership) to the new construction residences coming soon along the 8th fairway, or resale homes in the neighborhood of your choice.. You can also apply for St Kitts & Nevis's Citizenship by Investment Program, whether you invest in an existing villa, land or a share of the Villas at Pinney's Beach.
The Villas at Pinney's Beach are a selection of chic, architect-designed homes beside the most beautiful beach on Nevis. These spacious four-bedroom and five-bedroom villas each have their own private pool and landscaped gardens. These are fully furnished villas with spectacular views of Nevis peak, and a one-minute walk to the beach. The villa lots overlook the Four Seasons Nevis golf course and Nevis Peak, giving them unparalleled views of fairway and mountain.
Multiple ownership options available, including one-tenth or one-quarter ownership shares in a three-or four-bedroom villa.
Choose the 1/4 villa share and spend up to 13 weeks on-island annually.
Villas at Pinney's Beach come fully furnished
Property well maintained by Four Seasons Resort Estates
Rental management of your property by Four Seasons Resort Estates
90% financing options available for Villas
4 Bedroom Villa
Each four-bedroom villa offers a generous 3,741 square feet of living space. Enjoy the best of what the Caribbean offers, whatever the weather. Villas have a large outdoor area, incorporating a pool and patio, along with beautifully landscaped gardens, with views of Nevis Peak and the Robert Trent Jones II golf course.
Price:  US$ 3.9 million (4 bedroom villa 100% ownership)  or $465,000 (1/10th ownership share)
5 Bedroom Villa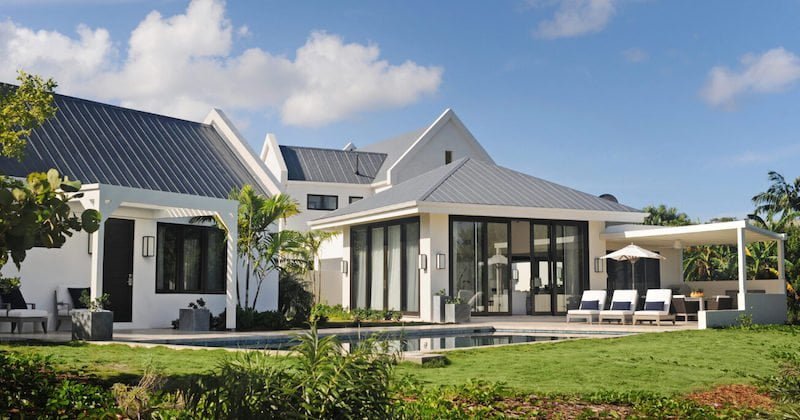 Each five-bedroom villa (only two available) offers the same level of style and luxury as the four-bedroom villas, but have the advantage of a separate, 495 square-foot guest cottage, larger swimming pool and expanded patio to enjoy Nevis in style.
Price: $4.6 million (100% ownership) or $525,000 (1/10 fractional share)