The Citizenship by Investment Unit of Antigua & Barbuda has published annual report for 2022 for the CIP programme. Antigua CIP was officially launched on Oct 10, 2013 and since then a total of 3,779 applications submitted from Inception to Dec 31, 2022 during a timeframe of nine years, according to the data
Antigua & Barbuda has one of the most popular citizenship by investment schemes in the World granting fast track citizenship for investments. The Government has tightened background checks on applicants and won accolades for being for highly transparent program in the Caribbean region.
Here is a quick summary of the report..
Total 3,779 applications received
Total 7,200 passports granted for investment
NDF applications received 2,876 (81.% of applications)
Real estate investment applications received total 563 (16% of total)
UWI fund applications received – 281
Business investment applications – 59
Applications from top originating countries are China, Nigeria, Lebanon.
CIP funds were spent on sports, education, pharmacy, defence force and other welfare projects.
CIP Applications
| | |
| --- | --- |
| 2013 – 2022 | Applications Received |
| Nigeria | 325 |
| USA | 193 |
| Syria | 174 |
| Turkey | 73 |
| Lebanon | 252 |
| Libya | 116 |
| Morocco | 105 |
Source: Antigua CIP Report 
Passports Granted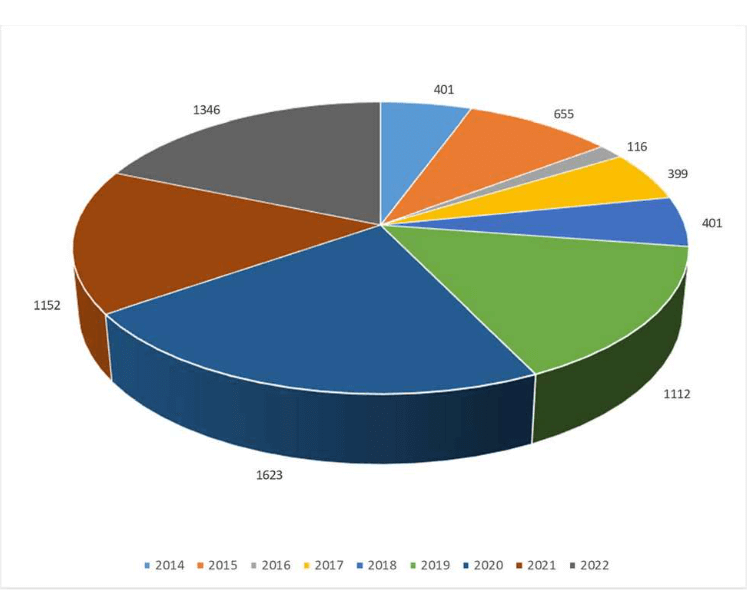 | | |
| --- | --- |
| Year | Passports Issued |
| 2014 | 401 |
| 2015 | 655 |
| 2016 | 116 |
| 2017 | 399 |
| 2018 | 401 |
| 2019 | 1112 |
| 2020 | 1623 |
| 2021 | 1152 |
| 2022 | 1346 |
Source: Antigua CIP Report