Antigua and Barbuda lately has gained popularity for becoming of the exciting caribbean nation to invest for direct citizenship through property investment by investing a minimum of $200,000 as a buyback share, We now offer an unique property investment in Hodges Bay, world famous resort for citizenship by investment.
Hodges Bay is a lavish development set on the North shore of Antigua, which has long been recognized as the pinnacle of luxury. Set on eight acres of lush, tropical gardens and white sand beach, Hodges Bay is an exclusive beachfront resort, spa, and residential community. As the flagship development for this Caribbean locale, it blends contemporary style with the charm and character of the island. The resort provides guest with sophisticated hotel accommodations, residential villas, penthouses and executive residences along with distinctive dining options and extensive leisure facilities.
Unique Features
Government approved project eligible for citizenship by investment
The Resort developer offers a Guaranteed buy back of the property after 5 years 6 months, at the original selling price which in 5 years.
Investors will benefit from staying at the Hodges Bay Resort and spa for 5 weeks. This equates to one week every year the property is owned by you.
Hodges Bay Resort & Spa has has iconic status as the flagship development for Antigua. Hodges Bay Resort and Spa has quickly become one of the most sought-after destinations for the celebrity elite and the affluent traveler looking for an escape like no other.
Set in eight acres of lush tropical gardens and sandy beach, Hodges Bay Resort & Spa a USD$100 million resort, opened in 2019 as an exclusive beach front resort, spa and residential development on the north shore of Antigua. Created by two US based entrepreneurs and investors with a passion for being the first, the best, and the only- exceeding all expectations. This project already opened in 2013, took 13 years of construction and $100 million excess investments. The world renowned architects Kobi Karp, Hodges Bay Resort & Spa has assumed the iconic status as the flagship development for Antigua.
Investment costs
US$200,000 Fractional share investment in 5-year period, senior secured fractional ownership, convertible debt. Paid back by developer after 5 years, 6 months. The developer offers a Guaranteed buy back of the property after 5 years,  that would make your total spend for a Antigua citizenship less than one hundred thousand dollars total.
Luxury Villa Ownership available from $1.2m to $6.9m.
Please see the total costs for property investment + citizenship.  For example, the net costs for single applicant for antigua citizenship is only $50,650, since the original $200k investment is returned after 5 years (plus returns)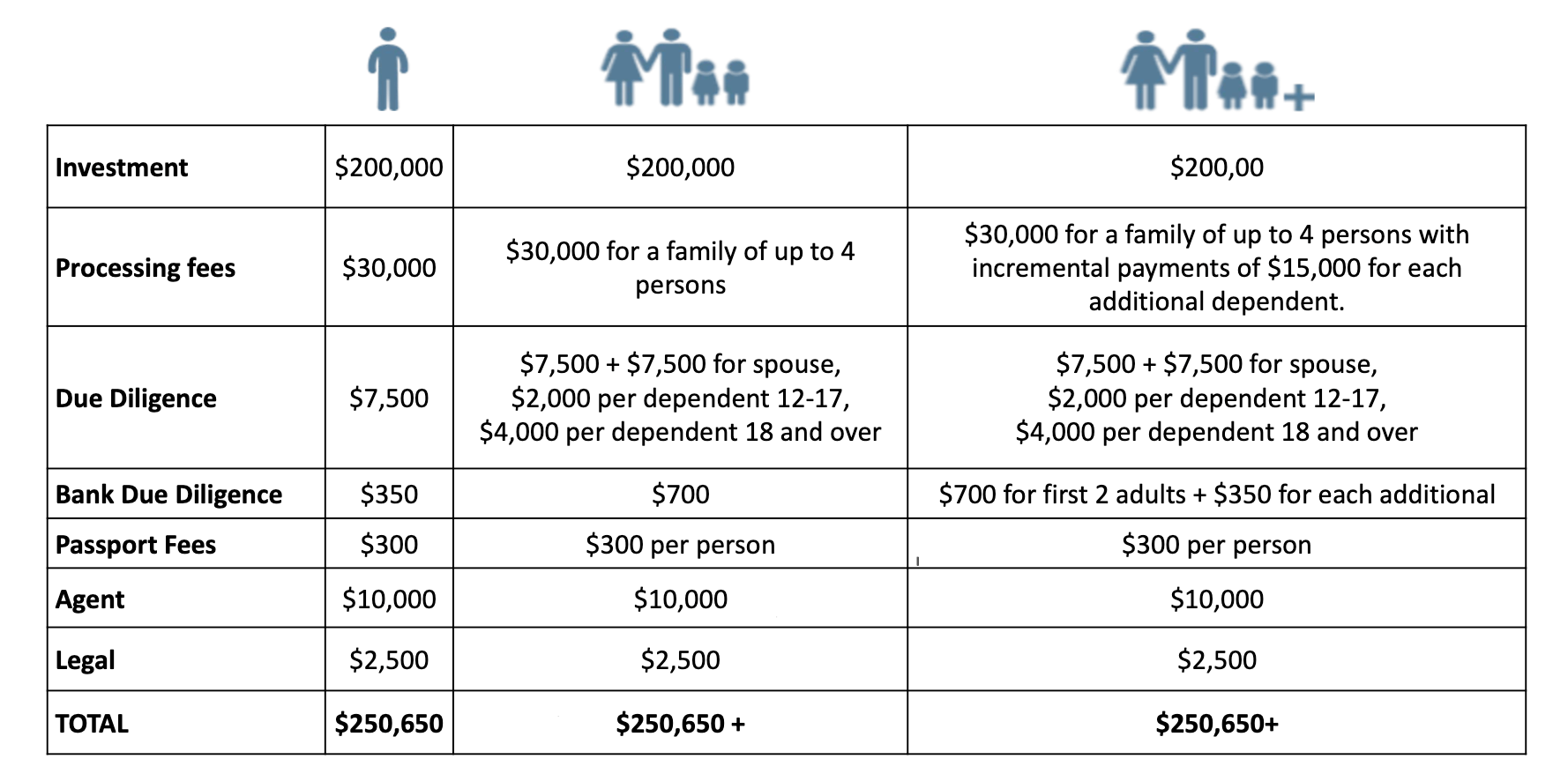 The CIP application process entails filling out the relevant application forms and providing the corroborating documentation. Once the application is in order and the afore mentioned fees have been paid (you will be advised of the payment schedule once you wish to proceed), the application will be submitted for processing which can take approximately 90 days.
Please contact us for more information.