Dominica is one of the most beautiful places on earth, with a pristine coastline, acres of unspoiled tropical rainforest, incredible marine biodiversity, and several natural hot springs thanks to its volcanic origin.
Dominica's tourism industry is entering a phase of exponential expansion to bring its beauty to an international stage, offering its visitors unrivalled experiences. The government has enacted policies, which support foreign investment in hotel resorts, to encourage this growth.
Under the Citizenship by Investment (CBI) Programme, investors looking to expand their real estate portfolio have the opportunity to invest in established luxury hotel brands and villas, and receive Dominican Citizenship.
What is the real estate option?
The government-approved real estate investment option includes internationally branded hotels, and eco-resorts. A minimum investment of US$200 000 must be made in one of these properties to qualify for  citizenship. Applicants must hold on to the property for at least three years to secure lifetime citizenship.
How does the investment work?  
Applicants interested in investing in the real estate option can choose from the list of pre-approved real estate projects. Applicant must apply through an Authorised Agent, who will act as a go-between for them and the CBI Unit. The transaction occurs between the investor and the real estate developer in the form of a purchase and sale agreement. The applicant must also pay a government and due diligence fees.
How long does the real estate investment process take? 
From submission of the application to an approval in principle, applicants are generally expected to wait three months.
Approved real estate projects 
Dominica has committed itself to sustainability and is home to a burgeoning eco-tourism sector that has seen growing interest from the environmentally conscious traveller. As the nation's eco-tourism sector grows it attracts internationally renowned hotels looking to set up operations on the proclaimed 'Nature Isle' of the Caribbean.
Dominica has such a diverse pre-approved real estate offerings ranging from internationally branded hotels and eco-resorts.
"Thanks to the real estate arm of the Citizenship by Investment Programme, Dominica is becoming increasingly known for its luxury tourism offering. Under the Citizenship by Investment Programme, investors looking to expand their real estate portfolio have the opportunity to invest in established luxury hotel brands and villas," said Prime Minister Roosevelt Skerrit.
How are the real estate projects selected?  
Developers who are willing to embrace sustainable development while being conscious of the environment can submit a proposal to the government. Application forms can be found and submitted via Invest Dominica Authority, the Government Agency responsible for promoting and facilitating investment in tourism and industrial activities in Dominica.
What are the protections for clients that the developments will be build?  
Dominica carefully selects a handful of projects to be covered under the CBI programme. Real Estate developers go through rigorous vetting and due diligence processes in order to be eligible to sell their projects. Developers are also required to complete their projects within the agreed upon time frame, be fully functional and of the highest quality.
Is there a certain time frame?  
Real Estate developers submit a project plan during the selection process, which outlines all the milestones in terms of project completion. Developers are expected to honour the originally committed timelines, however, unexpected variables, like Covid, can delay construction.
Return on investment 
All the projects are commercially built, and the return on investment depends on how the project has fared in a particular year, for example, the occupancy rate. The ROI varies from project to project and is often determined year-on-year using the previous year's performance as a benchmark.
Real estate developers generally give a range derived from the performance in previous years, and the return on investment usually falls within the range.
Resale  
Real estate must be held for either three years from the date your citizenship is granted or, if the future purchaser is also a citizenship by investment applicant, five years from the date your citizenship is granted.
Advantages in investing in real estate in Dominica 
The real estate option offers investors the opportunity to diversify their portfolios while making a significant return on their initial outlay. Investors may also receive the right to reside at the property for a certain amount of time every year. More importantly, successful applicants receive Dominican citizenship and can enjoy the following benefits:
Full citizenship for life, with the right to live and work in the country
Visa-free and visa-on-arrival travel to over 150 countries and territories
Ability to pass on citizenship to future generations
Right to hold dual citizenship
No requirement to visit Dominica
How must does it cost? 
Under the real estate option, applicants are required to purchase a government-approved property. This must be held for at least three years with a minimum investment of USD 200,000 as well as applicable government fees, which are the following:
Single – US$ 25,000
Family of 4 – US$ 35,000
Family of 6 – US$ 50,000
When opting to invest in pre-approved real estate on the island, there are several government-approved real estate projects from which to choose, these include:
Anichi Resort & Spa
Anichi Resort & Spa, currently under construction, is a luxury boutique and all-inclusive hotel situated on Dominica's picturesque Picard Beach. This resort is branded by the Autograph Collection, owned by Marriott International. The resort will host 128 rooms, a lagoon swimming pool, an infinity pool, world-class restaurants, a business centre, and more. It was also listed among the top ten most anticipated Caribbean hotels for 2019 by Forbes.
"Having the Autograph Collection, Marriott's fastest growing premium brand, as our brand means we will be delivering a unique resort with a truly authentic character. Our team has been working diligently, both at home in Dominica and within the Citizenship by Investment industry internationally, to promote the project and generate the interest required to see it to fruition," said Nisha McIntyre, Marketing Manager of Oriental Developers.
Anichi Resort & Spa is an approved real estate project included in the number one ranked Citizenship by Investment Programme of Dominica. The one-of-a-kind resort is branded by the Autograph Collection – a premium brand of Marriott International – and is developed by Oriental Developers (Caribbean) Ltd.
From $220,000 onwards
Individuals interested in buying citizenship from Dominica can do so by buying preferred shares or freehold suites at this government approved Citizenship by Investment real estate project. Purchasers of preferred shares will receive a share certificate while purchasers of suites will receive a title deed with their citizenship.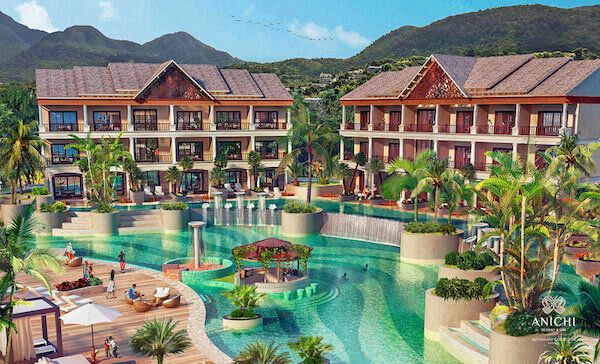 Bois Cotlette
Nestled in a valley within the active Morne Plat Pays volcanic complex, Bois Cotlette is one of the oldest surviving estates in Dominica. The area is famous for its cocoa, coffee and other eco-friendly products.
Bois Cotlette, the best-preserved historic plantation on the island, began offering tours in 2012 to cruise ship guests. The new development will include 90 rooms contained in 20 luxury villas and 15 cottages.
"Bois Cotlette will be a five-star luxurious living development and club facility and it will significantly boost the island's hospitality industry," said Rose-Ann Charles, the attorney representing the estate.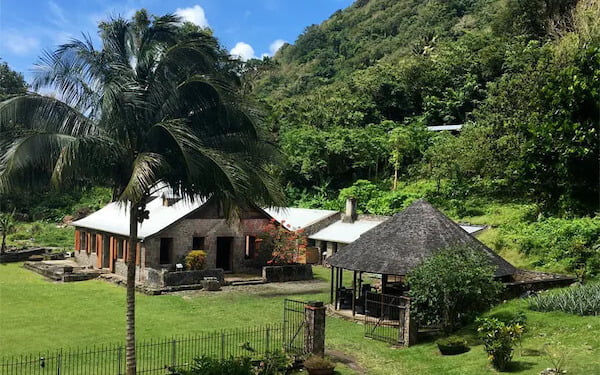 Jungle Bay Villas
Jungle Bay Villas is an eco-friendly resort with 120 premium class villas, with plans to build a yoga studio and a healthy food restaurant in the complex.  You receive a deeded title to a Villa + Property and Citizenship in Dominica.
Jungle Bay will hone in on its unique new location when it comes to health and wellness: "Our proximity to hot springs, some of the region's best diving, as well as yoga overlooking the Caribbean Sea are highlights of the new location," said developer Sam Raphael.
Best Value – Starting at US $255,000 for a Sea View Villa. Prices is inclusive of all closing costs, transfer taxes, deed registration & legal fees. The starting price for Jungle Bay villas is US $25,000 (land deed) then the balance of $230,000 upon closing (inclusive of all closing costs, transfer taxes, deed registration & legal fees).
Private Ownership – Individual Title to Land and Villa. Each purchase comes with a recorded title that includes 1,200 square feet of land with a 400 sq ft villa unit.
Obtain a privileged address at this prestigious location – Citizenship & Deeded Real Estate
Return on Investment – Past performance indicates a successful ROI potential
Hassle Free Maintenance – Fully maintained by the hotel management and no out of pocket cost to owners
Management Experience – Jungle Bay is one of the Caribbean's most successful hotel operators! TripAdvisor ranked Jungle Bay as the top hotel in Dominica and the third best hotel in the Caribbean!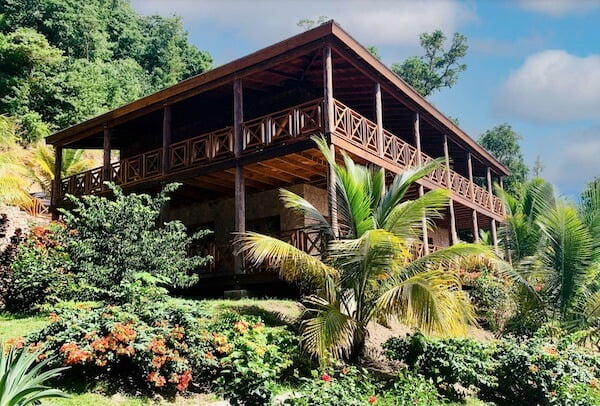 Sanctuary Rainforest Eco Resort and Spa
Situated in the rainforest of Morne Trois Pitons National Park, the Sanctuary Rainforest Eco Resort and Spa features luxurious eco-villas, private balcony Jacuzzis and swimming pools. Built after Hurricane Maria devastated the country, the resort has been structurally designed to withstand earthquakes and Category 5 hurricane-force wind.
Sanctuary Rainforest Eco Resort and Spa will nestle in the tranquil bosom of the rainforest of Providence Estate in Laudat, Roseau Valley, home of the Morne Trois Pitons National Park, a UNESCO World Heritage Site. Extending across 10 acres of diverse flora and fauna, Sanctuary Rainforest Eco Resort and Spa beckons visitors to indulge in what will embody the true essence of the 'Nature Island', as Dominica is so rightfully nicknamed.
The purchase of a Preferred Share in Sanctuary Rainforest Eco Resort and Spa Inc., besides being a safe investment is also a contribution to modern climate resilient infrastructure in Dominica. The Resort is structurally designed to withstand earthquakes and Category 5 hurricane force winds.
The investor and his/her family qualify to apply for Dominican citizenship by investing $200,000 in One (1) Preferred Share in Sanctuary Rainforest Eco Resort and Spa, with the ability to earn dividend income annually once the Resort is operational.
An Investor with a companion from his family will be entitled to free accommodation and use of the Resort facilities annually for 7 days during high season or 14 days during low season, subject to availability. An Investor will retain citizenship of Dominica and may freely resell Preferred Share after 5 years to a new investor who will thereby become eligible to apply for Dominican Citizenship under the program.
"We see this project, the Sanctuary Rainforest Eco Resort as fitting and considerate to our own vision for our country especially in the Roseau Valley; ensuring that at all stages, the environment is respected and the environment is protected…" said the Hon. Dr. Roosevelt Skerrit, Prime Minister and Minister for Finance of Dominica.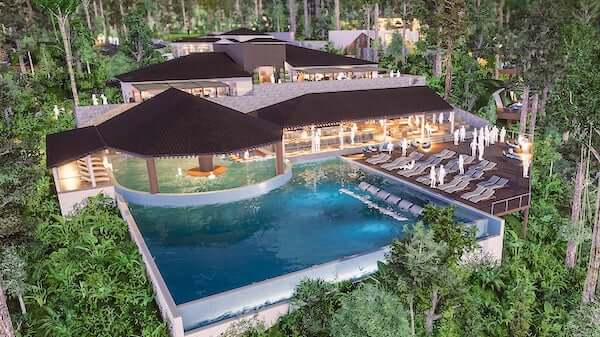 Tranquility Beach Dominica
Tranquillity Beach is a prestigious, environmentally conscious residential resort with first-class accommodation and contemporary architecture. It will comprise one and two-bedroom condominium suites, studio suites, and one, two and three-bedroom villas upon completion. It will also feature amenities like a spa, fine dining restaurant, and a large swimming pool.
This is a Collection by Hilton is an Authorized Citizenship by Investment Project. Invest in this premier project which is located in The Commonwealth of Dominica
Tranquility Beach Resort offers the sale of undivided shares within the overall project. An investment in shares of this stunning property also gives you access to apply for citizenship of Dominica, opening up myriads of travel and business opportunities for you and your family.
"Investors are familiar with Dominica and have seen the properties they're purchasing. With a branded residence like the Hilton, there's a lot more confidence because you know the ownership of the hotel and the strength of the brand," said Ian Edwards, the owner and developer of Tranquility Beach, a resort under the CBI real estate option.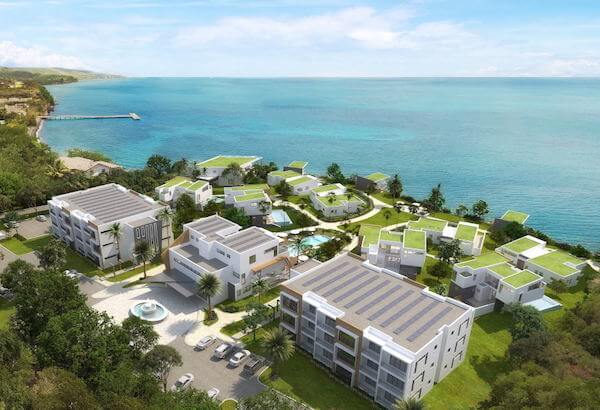 Secret Bay Residences
Secret Bay Residences is an eco-friendly 6-star rainforest resort that has already received several awards, including the title of the Best 'Green' Hotel in the Caribbean 2016. Recently named as the region's "#1 Resort Hotel" by Travel + Leisure, Secret Bay is the only government-approved real estate project in Dominica to offer completed villas with a track record of rental income and performance.
Villas and bungalows here are perfect for the lovers of quiet, peaceful and luxurious vacations. This is a A six-star all-villa rainforest resort experience, featuring secluded clifftop residential-style villas with private plunge pools, dedicated villa hosts, on-call concierge, chefs and guides, secret beaches and transformative experiences curated just for you.
The Residences at Secret Bay, an astute real estate offering and qualifying investment for Plan B Citizenship and a second passport.  Dominica's only Citizenship by Investment opportunity with completed villas, proven financial performance and a competitive exit strategy with a robust market for resale.
Over the past decade, the acclaimed, Green Globe certified resort has been consistently recognised for its exceptional design, service and experience by such global travel and lifestyle publications as Architectural Digest, CNN, Fortune, National Geographic, Outside, the cover of Travel + Leisure, and The Telegraph. Secret Bay was also recently named one of Travel + Leisure's top 500 hotels in the world, and last year was named the magazine's #1 Resort Hotel in the Caribbean, Bermuda and the Bahamas and #6 Hotel in the World. The property is the first and only property in Dominica affiliated with the elite luxury brand, Relais & Châteaux.
"We're seeing that investment in second citizenships is holding strong, and we are thrilled our investors are already seeing returns," said Gregor Nassief, proprietor of Secret Bay and Chairman and CEO of GEMS Holdings Limited. "The early popularity of investing in The Residences is a result of four key factors: an existing operation with a ready product, a competitive exit strategy, extensive industry experience and a global reciprocity programme."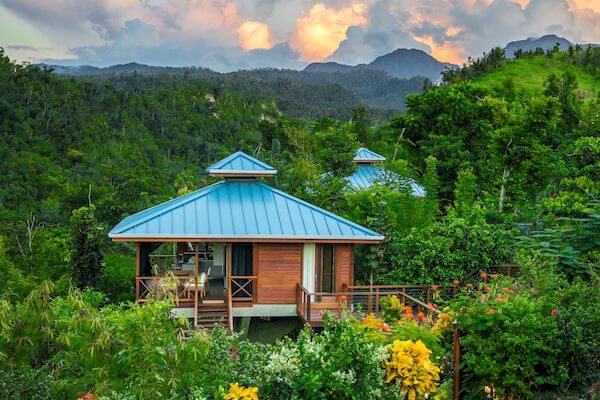 Ocean Edge Hotel
Ocean Edge Hotel is devised to be a 31-room, 4-story fusion of traditional and modern architecture that reflects Dominica's image, international product and service offerings. It is designed with high ceilings, expansive living spaces, and seamless indoor-outdoor experiences. Each room offers sweeping views of the picturesque Caribbean Sea.

Cabrits Resort Kempinski
Opening its doors in October 2019, the Cabrits Resort Kempinski is located near Portsmouth, and surrounded by Cabrits National Park, offering sublime views of the tropical forest, as well as the sea. It was also the first Dominican real estate project to be approved under the Citizenship by Investment Programme.
"The beachfront hideaway is the perfect destination for luxury travellers looking for a different kind of resort experience in deep connection with nature, and combines the best of Kempinski European service with a keen respect for Dominica culture and traditions."  says Martin R. Smura, Chairman of the Management Board and Chief Executive Officer of Kempinski Hotels S.A.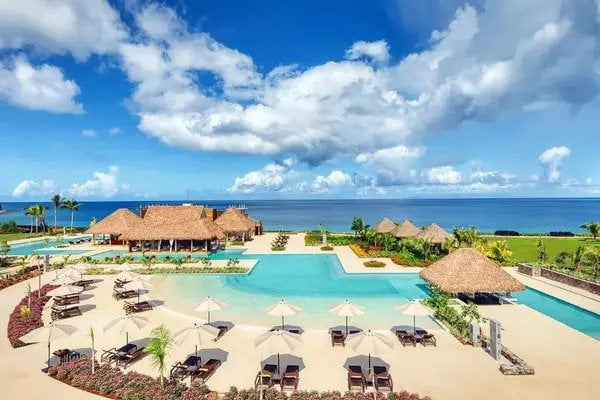 Grande Anse Timbo's Boutique Hotel
Timbo's is a chic Dominican hotel brand with an appealing international flavour. Grande Anse is poised to develop another winner under the Timbo's brand, namely Timbo's Downtown – Timbo's Seaside. This is a luxury boutique hotel in the city of Roseau. This hotel is anticipated to become the hotspot for business lodgings and luxury leisure in Dominica's capital.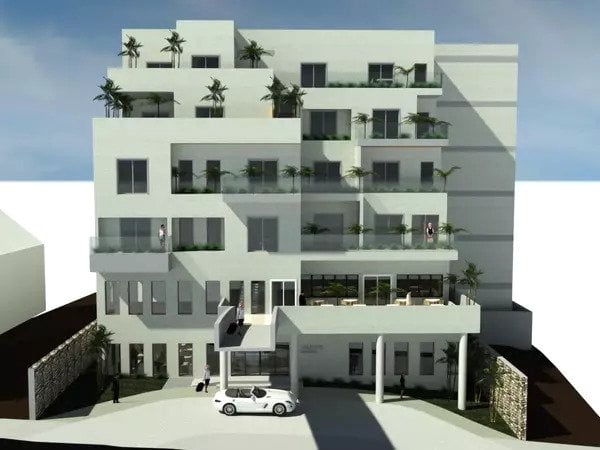 Please contact us for more information