Vanuatu Government has announced this week, a new citizenship tourism investment program (CTIP) will be introduced in Vanuatu as the government is set to expand its citizenship by investment program to include real estate and business projects.
This new program will provide jobs to Ni-Vanuatu citizens, require investors to personally visit the country and invest in tourism sector (eg. hotels, resorts and other projects)
The Vanuatu Citizenship Commission recently revealed the DSP/VCP schemes have collected Vt 6 billion in revenues in 2020. This is a staggering figure US$50 million and this program remains a priced jewel for this pacific country which was devastated by Cyclone Harold remaining one of the few Covid-19 free countries in the world.
The Citizenship by Investment program in Vanuatu is not affected by Coronavirus and investments continue to flow into Vanuatu because of it online processing, simplified application procedure with fastest processing times, approvals less than 40 days.
To become a citizen of Vanuatu, foreigners must donate USD 130,000 to the state through DSP and VCP programs. There is also additional USD 5,000 fee.
Vanuatu made important legislative changes to the citizenship program, in tightening the FIU background checks which is to be carried out by international firm specializing in citizenship and due diligence checks.
Vanuatu, is one of the famous island country in the south west of the blue Pacific Ocean. The archipelago is situated at around 1750km east of Australia and 500 km north east of New Caledonia. Vanuatu is composed of 83 islands all lined up in a "Y" shapes. In the south lays the Tafea groups, in the central the Shepherds group of islands and the Torba groups in the north. The population of around three hundred thousand. The capital of Vanuatu is Port Vila.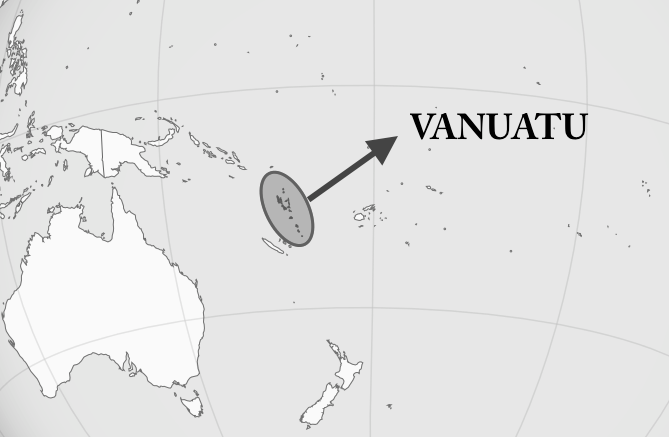 Vanuatu is known at a tourist destination with its beautiful rainforest, wonderful beaches and decorated with the smiling faces of its local population.  There are three main international airports and 6 main maritime ports to accommodate entries from south, central and northern part of the country.