The Government of Quebec has suspended the intake of applications for Quebec immigrant investor program (QIIP) until 31 March 201. No applications will be received until this period.
The intake of permanent selection applications under the Investor Program has been suspended from November 1, 2019 to March 31, 2021 in order to allow time for the program to be reviewed.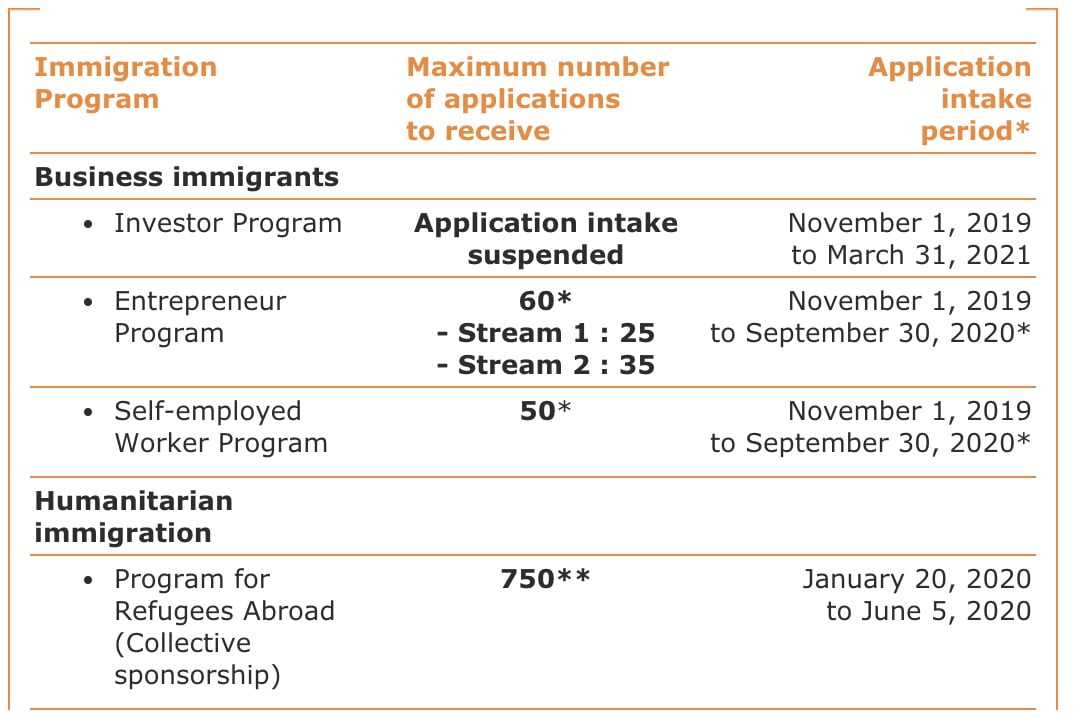 From Jan 2020, Quebec imposed a new test requirement for learning democratic values of Quebec for permanent selection of applications for all economic investor programs.
Quebec requires C$1.2 million invested for 5 years invested in Government bonds or stocks. The investment can be financed for $250,000 to secure permanent residency in Quebec. The current wait time is 40 months.
In 2019, Quebec IIP had limited quota, set aside of 1900 applications, of which 1200 set aside for Chinese. The Francophone speakers are not subjected to any quota and get priority processing of applications.
The Ministère of Immigration is continuing to process all previous applications for permanent selection despite Covid-19.
In 2018, Quebec increased the minimum investments to C$1.2m. To apply for Quebec IIP scheme, a candidate must intend to live in Quebec and must be selected by Quebec.
Invest C$1.2m for 5 years in risk free bonds (financing possible US$ 250,000)
Prove net assets of C$2m in assets
Have management experience for at least two years in the five years preceding the application for selection.
Must also score points to qualify
The Citizenship time required to become Canadian citizen is just 3 years.