Turkey launched Citizenship by investment (CBI) scheme in 2016 for $500K, then the next year the scheme reduced investment conditions to just $250,000 to buy real estate. Since then the scheme became extremely popular among middle east investors. President Erdogan introduced this scheme to recover economy from crisis and revive property sector.
The Turkish citizenship by investment (TCBI) scheme is one of the cheapest and affordable investment citizenship schemes in the world especially the real estate market is at rock bottom prices and lira's value plummeting to historic low. Since 2015, the Turkish lira depreciated by 50%..
Turkish Lira vs US Dollar
Take a look at the 10 year chart of Turkish Lira vs US Dollar. The chart shows Lira lost 75% of its value since 2010.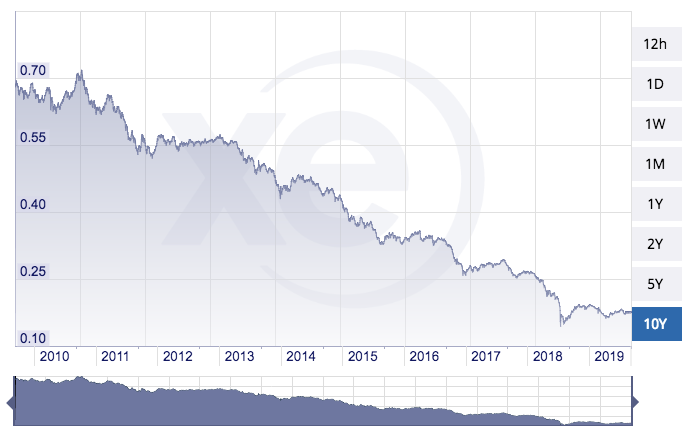 As of mid 219, a total of 2600 investors acquired Turkish citizenship for real estate investments. Most of them come from Iraq, Saudi Arabia, Russia etc.. The citizenship scheme already raised $1 billion for Turkey mostly in real estate investments.
These are the top investors in Turkish properties for citizenship. for FY 2018-2019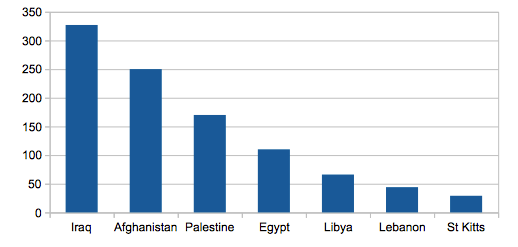 But what makes Turkey citizenship by investment (TCBI) scheme tick, and why it attracts so many wealthy middle east arab investors, who are looking for second citizenship?.
What attracts Arab investors?
Turkey has 97% muslim population with arabic widely spoken and easy to integrate culturally.
Proximity to Arab world, common religion and language is a big attraction.
Arab tourism – every year, thousands of Arab citizens spend their holidays in Turkey
Best education for children in Turkish schools and universities.
Air connections to anywhere in the world.
Trade, Import and Export of goods and services.
Business opportunities available to Arab investors.
E-visa regime to many middle east and arab countries
Why CBI scheme is attractive?
Cheap and best citizenship by investment scheme.
Permanent residence status in Turkey through property investment.
No residence requirements. No military service. No language tests.
Turkey is not listed OECD list of CBI/RBI schemes.
Lowest prevailing property prices due to depreciation of Turkish Lira
Turkish passport has visa free access to 110 countries.
Air connections to almost anywhere in the world.
Turkish nationals eligible to apply for E-1/E-2 visas to enter US.
Warm climate with mild winters.
Corporate taxes reduced to 22% from 33% until 2020
Equal treatment of all investors and business friendly regime.
Property sales to foreigners
On an average, almost 36,000 homes are bought by foreigners in Turkey. Almost half of the homes bought in Turkey by foreigners are in Istanbul. Other areas such as Antalya, Ankara and Bursa are popular.
These are the number of homes sold to foreigners in 2019, according to statistics office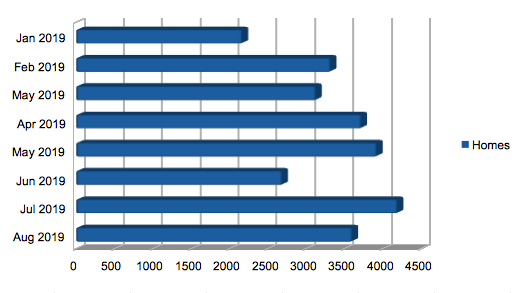 Although Turkish passport is weak in terms of visa free travel, visa free travel is not only criteria many citizenship investors look into. Infact many who acquire passports are families who are not frequent travelers.  The Turkish passport as of today does not have visa free travel to EU schengen states, United Kingdom and Ireland, neither to United States and Canada.
We work with trusted law firms and property developers in Turkey.
Please contact us if you have USD 250,00 or more to invest.