Russia is the biggest land mass countries in the world with abundant natural resources including vast oil and gas reserves, makes it attractive for foreign direct investment. Russia has consumer market of over 140 million people, vast natural resources, a highly educated workforce, and technologically advanced research and production capabilities.
Russia although does not have an official citizenship for investment scheme, it is possible to acquire Russian citizenship through discretionary naturalization by investment. The process takes atleast three years.
1. Simplified Citizenship
The Russian government is launched simplified russian citizenship scheme in 2015 in exchange for a USD$10 million investment in the Far East to boost economic development. The investment must be completed within 2 years and post receiving Russian citizenship, the investment must be held for 3 years
The Russia Investment Agency offers direct support to any direct foreign investments with minimum amount of:
Healthcare projects — 1 000 000 US Dollars
Agricultural projects — 3 000 000 US Dollars
Leisure and entertainment projects — 5 000 000 US Dollars
Industrial projects — 10 000 000 US Dollars
Transportation and logistics projects — 20 000 000 US Dollars
Minerals extraction and processing — 100 000 000 US Dollars
And 10 000 000 US Dollars being the minimum amount for other investment projects.
2. Discretionary Naturalization
Russia offers discretionary naturalization scheme for foreign investors.
Person conducts an economic activity in Russia for at least 3 years and the activity generates revenue in the amount of 10 million rubles or USD$160,000.  Person holds 10% of shares of a Russian company (in Russia) whose assets are at least 100 million rubles, with mandatory insurance payment of 6 million rubles per year.  (or)
Person worked in the Russian Federation for at least 3 years, and his or her job is on the list of designated professions.
Dual Citizenship
Russia allows dual citizenship with prior permission and investors are not required to renounce their previous citizenship.
Russia Passport
The Russian government expanded its visa waiver program giving access to more visa free countries.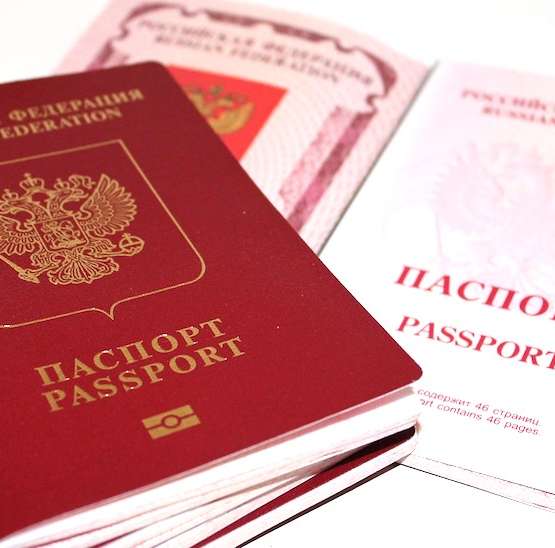 As of 2 July 2019, Russian citizens had visa-free or visa on arrival access to 116 countries and territories, ranking the Russian passport 51st in terms of travel freedom (tied with Bosnia and Herzegovina) according to the Henley