The Italian passport is ranked as fourth best and powerful in the world, in the newly released Henley passport rankings in 2019.  The Italian passport ranks above Portugal, Spain and UK passports in the passport rankings.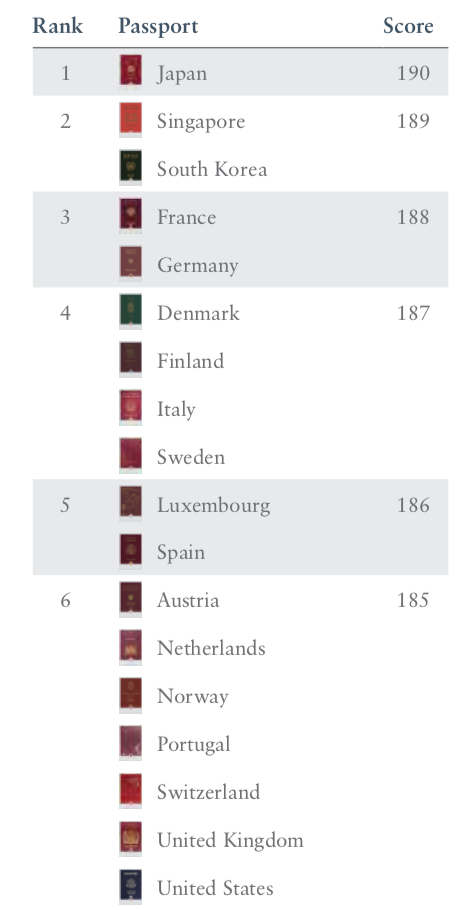 Italian citizens enjoy freedom of movement in EU member states, United Kingdom and Ireland with full citizenship rights.
EU member country: since 1 January 1958
Currency: euro. Euro area member since 1 January 1999
Schengen: Schengen area member since 26 October 1997
In 2019, the italian citizens have access to 187 countries in the world.  Italy is a part of US Visa waiver program (ESTA required)
United States (VWP) – 90 days
Canada –  Visa not required 6 months
Australia – evisitor (90 days)
New Zealand – visa not required (3 months)
Israel – visa not required (6 months)
Japan – visa not required (90 days)
South Korea – visa not required (90 days)
Thailand – visa not required (30 days)
Turkey – visa not required (3 months)
Visa required 
Golden Visa
Italy launched its investor golden visa scheme in 2017 offering HNW foreign investors with path to citizenship after 9 years with a special tax regime.
€ 500,000 in an Italian innovative startup
€ 1 million in an Italian limited company
€ 1 million in a philanthropic initiative
€ 2 million in Italian government bonds
Investors receive residence permits based on investment for two years with extensions. Family and children also qualify for golden visas