Asia is attractive to many foreign investors as many asian countries are renowned for tourism, business and investment. Singapore, Japan, Hong Kong attract HNW families for excellent quality of life and living standards. These countries have also the best passports in the world.
Several of the Asian countries offer golden visas to foreigners who invest in real estate or business. Of all the asian countries, Thailand has the cheapest golden visa schemes in Asia.
1. Thailand
Non-Immigrant Visa Category "IB" (Investment and Business Visa)
Thailand Elite Residence Visa  for one time payment of $15,000 (issued for 5 years) or $32,000 (issued for 20 years)
Naturalize for citizenship after five years of living in Thailand
Thailand passport has visa free travel to 77 countries in the world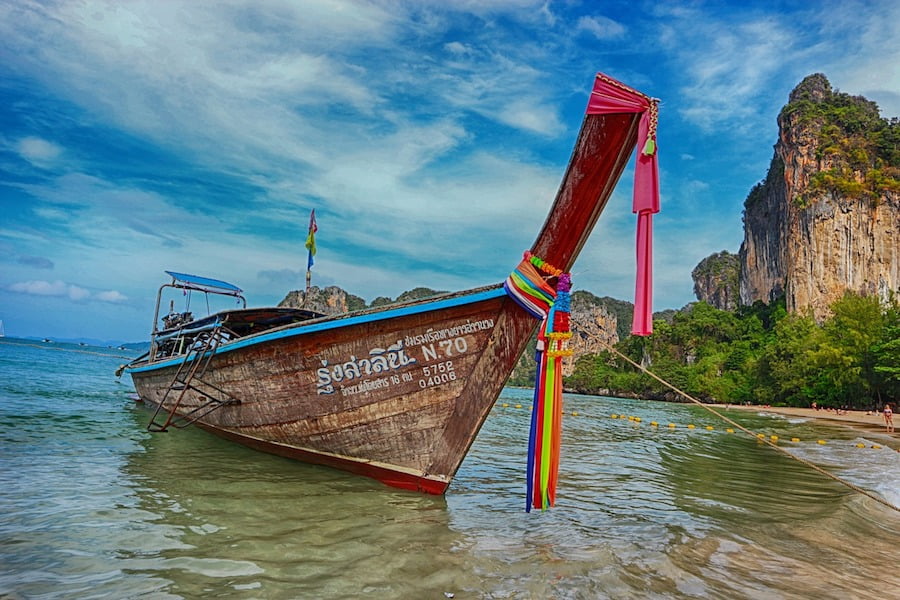 Thailand is the world's 50th largest country by total area and the 21st-most-populous country and second largest economy in Southeast asia with a population of 68 million. Thailand has high level of human development and 4th richest nation according to GDP per capita, after Singapore, Brunei, and Malaysia. Thailand exports over US$105 billion worth of goods and services annually. Major exports include cars, computers, electrical appliances, rice, textiles and footwear, fishery products, rubber, and jewelry.    Thailand was the most visited country in Southeast Asia. Tourism makes up about 6% of the economy. Thailand's attractions include diving, sandy beaches, hundreds of tropical islands, nightlife, archaeological sites, museums, hill tribes, flora and bird life, palaces, Buddhist temples and several World Heritage sites.
2. Singapore
Entrepass scheme for foreign entrepreneurs
Global investor program for investors and entrepreneurs (SG$ 1.5 million) with permanent residence
Citizenship after eight years of living
Singapore has second powerful passport in the world with 189 visa free destinations.
Singapore does not allow dual citizenship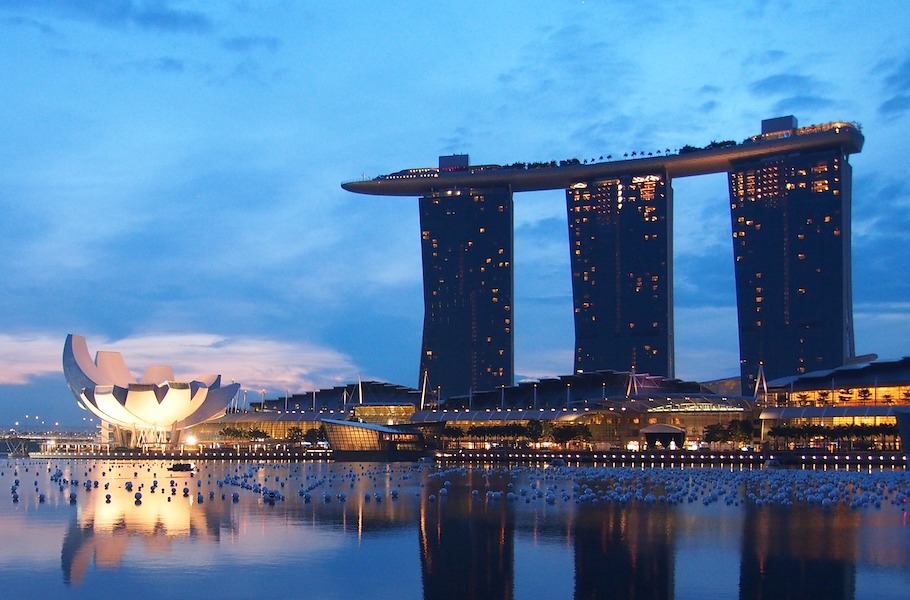 Singapore is  one of the world's best and most expensive places to live, and is frequently voted best Asian city due to its excellent infrastructure and public services.  It is also one of the wealthiest countries in the world if measured by GDP per capita. Singapore has the world's highest percentage of millionaires, with one out of every six households having at least one million US dollars in disposable wealth. This excludes property, businesses, and luxury goods . The Republic of Singapore consists of Singapore Island and 57 small neighboring islands, located close to the equator, resulting in a tropical climate. Singapore was originally founded as a British trading colony in the early 19th century and gained independence in 1965. Today it has emerged as a world-class destination with its multi-racial and multi-cultural society. Singapore is a city state, with a rich mixture of cultures that exist in harmony in an organized community. The city-state is home to 5.6 million residents, 39% of whom are foreign nationals, including permanent residents.  The city ranks highly in numerous international rankings, and has been recognized as the most "technology-ready" nation, top International-meetings city (UIA), world's smartest city, world's safest country, second-most competitive country, third-largest foreign exchange market, third-largest financial centre, third-largest oil refining and trading centre, fifth-most innovative country, and the second-busiest container port. In recent years, the country has been identified as an increasingly popular tax haven for the wealthy due to the low tax rate on personal income and tax exemptions on foreign-based income and capital gains.
3. Hong Kong
HKSAR Entrepreneur investor program
Startup visa for businesses
No minimum investment specified
Nationals of China, Korea, Vietnam, Afghanistan, Laos, Nepal cannot apply
Permanent settlement after 7 years of living
HKSAR citizenship after 7 years of settlement status
Hong Kong passport ranks 17th powerful passport with visa free access to 170 countries worldwide.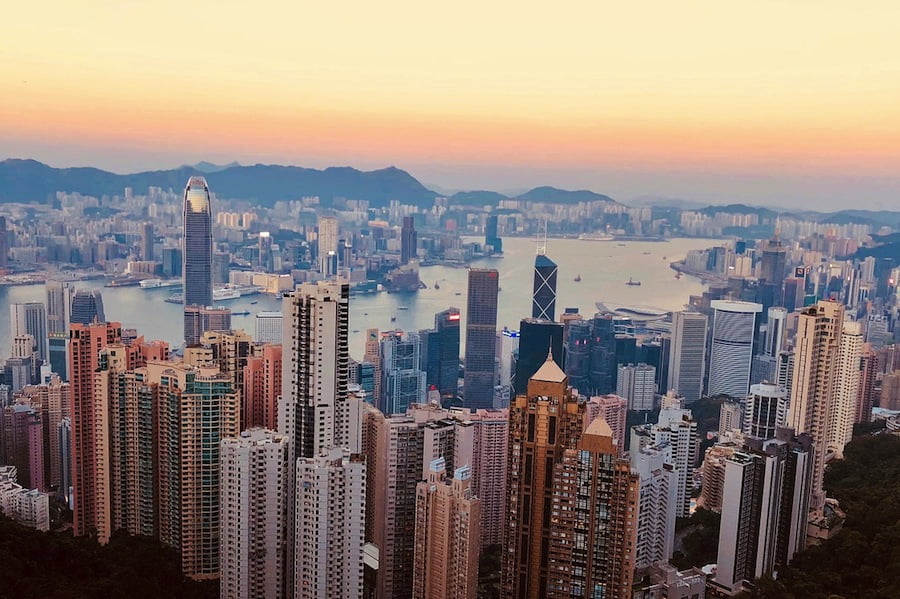 Hong Kong is the world's fourth-most-densely-populated region 7.4 million population is one of the world's most significant financial centres and commercial ports.Hong Kong is major port and global financial center in Asia and service oriented economy. Hong Kong has the largest number of skyscrapers in the world, most surrounding Victoria Harbour. Also ranks seventh on the UN Human Development Index, and has the seventh-longest life expectancy in the world. Hong Kong is the seventh-largest trading entity in exports and imports, trading more goods in value than its gross domestic product. Products from mainland China account for about 40 percent of that traffic making HK as world's fifth-busiest container port and the busiest airport for international cargo. Hong Kong has the second-highest number of corporate headquarters in the Asia-Pacific region and a gateway for foreign direct investment in China, giving investors open access to mainland Chinese markets through direct links with the Shanghai and Shenzhen stock exchanges.  The territory's minimal taxation, common-law system, and civil service attract overseas corporations wishing to establish a presence in Asia
4. Malaysia
MM2H Investor Residency program (My Second Home)
Investors: Financially capable of RM500,000 ($120,000) liquid assets and offshore income of RM10,000 per month (below 50 years)
Retirees: financial proof of RM350,000 ($85,000) in liquid assets and offshore income of RM10,000 per month.
Investors qualify for 10 year multiple entry visa
Malaysia has 10th powerful passport in the world with visa free access to 180 countries (UK, Europe etc)
Foreign nationals who have lived in Malaysia continuously for 5 years, can apply for permanent residency.
Citizenship to foreigners who have lived more than ten years.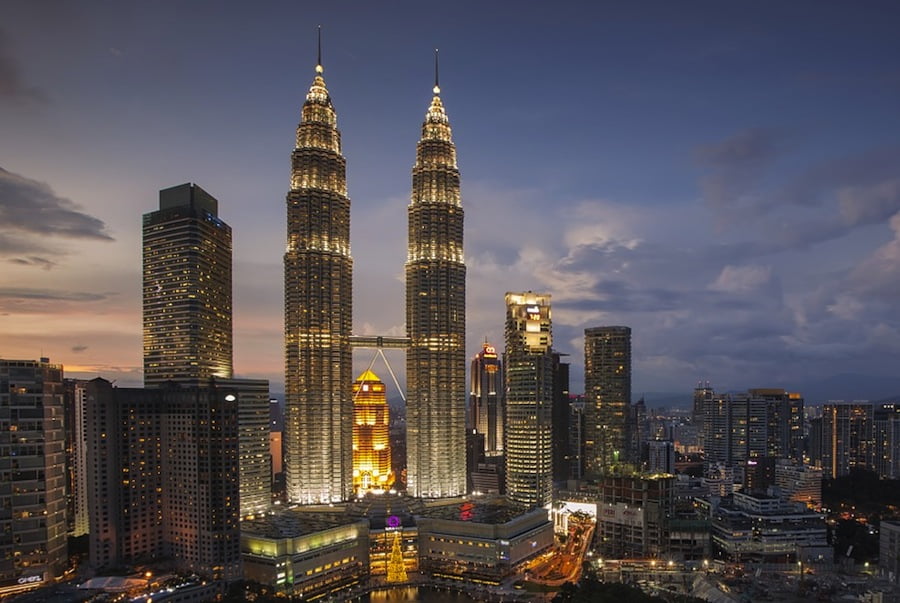 Malaysia has a newly industrialized market economy, ranked 4th largest in Southeast Asia and 38th largest in the world. Malaysia has had one of the best economic records in Asia since its independence from the United Kingdom with its GDP growing at an average of 6.5% per annum for almost 50 years. The economy has traditionally been fueled by its natural resources, but is expanding in the sectors of science, tourism, commerce and medical tourism. It is also one of the few developing countries to heavily subsidise education and healthcare. Malaysian citizens are entitled to free public education up to secondary level and public tertiary education fees are subsidised by up to 90%. Malaysian healthcare services have been regarded as among the best in the world and the UN Development Program called the Malaysian healthcare system "a model to other developing countries"
5. Japan
Investor/Business Manager visa (¥ 5 million or $45,000)
Permanent residency after minimum 5 years to 10 years of living.
Japanese citizenship after 5 years of residence.
Japanese passport No.1 in the world with visa free travel to 190 world nations.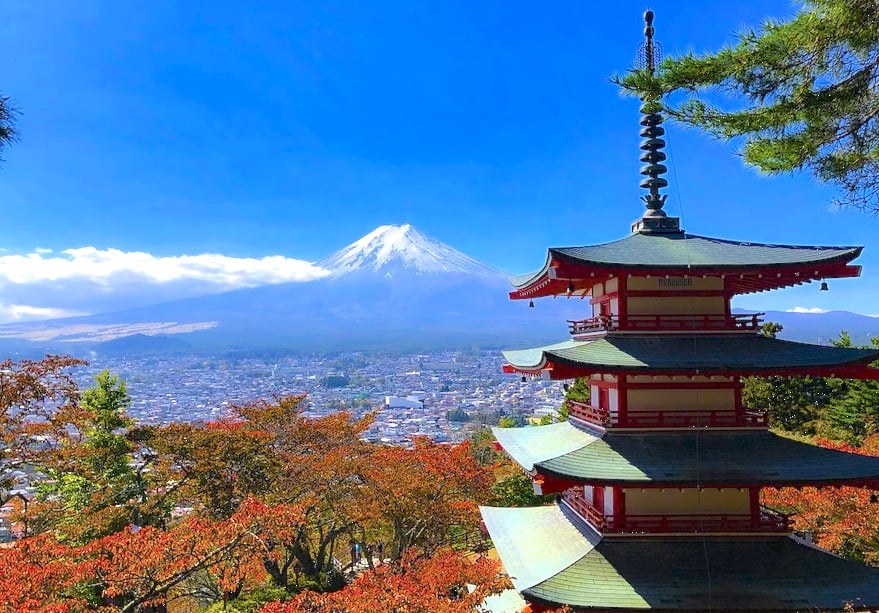 Japan is  world's third-largest economy after US an China, world's fourth-largest exporter and  importer.  Japan is a highly developed country with a very high standard of living and Human Development Index. Its population enjoys the highest life expectancy and the third lowest infant mortality rate in the world, but is experiencing issues due to an aging population and low birthrate. Japan is renowned for its animation, video gaming with  highly skilled workforce and is among the most highly educated countries in the world, with one of the highest percentages of its citizens holding a tertiary education degree. Japan leader in scientific research, ranking second among the most innovative countries in the Bloomberg Innovation Index. Japan leads the world in robotics production and use, possessing more than 20% of the world's industrial robots.  Japan is the world's third largest automobile manufacturing country has the largest electronics goods industry, and is often ranked among the world's most innovative countries leading several measures of global patent filings. Japan is also leads in fintech, blockchain and crypto industry startups.
6. Cambodia
Cambodia offers Khmer nationality under citizenship by investment scheme since 1993 under these two routes.
Donation: USD 250,000 (1 billion riels) donation to the country.
Investment: USD 350,000 (1.25 billion riel) investment to the country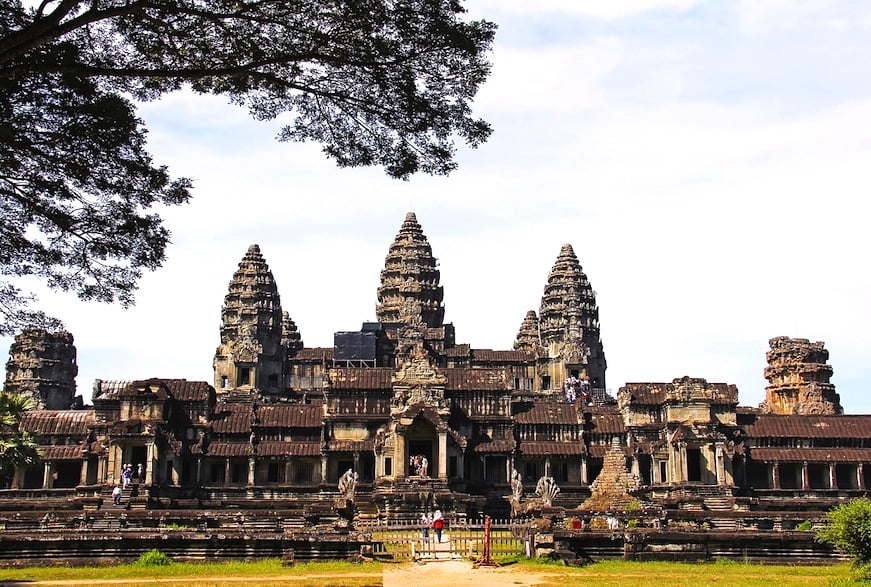 The investments under Qualified Investment Project (QIP), an investor has to register the investment project with the CDC or PMIS and receive a Final Registration Certificate (FRC) under the Law on Investment (Article 2 and 6, "Amended Law on Investment").
Cambodia currently also offers e-visa for 30 days for several countries to visit the Kingdom for business or tourism. Cambodia also permits dual citizenship.
Cambodia is is a country located in the southern portion of theIndochina peninsula in Southeast Asia with a population of 18 million and GDP of $70 billion in 2018. Cambodia is a member of the United Nations since 1955, ASEAN, the East Asia Summit, the WTO, the Non-Aligned Movement and La Francophonie. Cambodia gained independence in 1953. Tourism was Cambodia's fastest growing industry with over 2 million arrivals. Textiles and garments account for over 80% of exports. Phnom Penh is the capital and Khmer language spoken by 97% of population. Riel is the currency (approx 1 USD = 4000 rieles)
7. South Korea
mmigrant investor scheme  with F-2 resident status (KRW 500 million ($450,000) in public deposit fund or development projects)
Immigrant Investor Scheme for Real Estate (IISRE) with minimum KRW 500 million
F-5 permanent resident status after five years of maintaining the investment.
Naturalize for citizenship after five years.
South Korean passport ranks #3rd powerful passport in the world with visa free access to 188 destinations.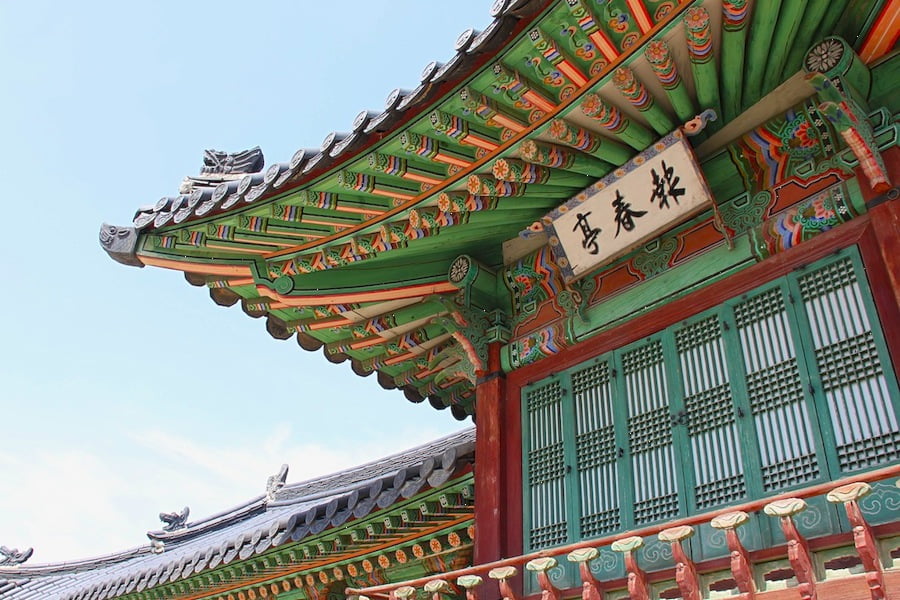 South Korea is a high-income economy is the world's 11th largest economy by nominal GDP. South Korea is a global leader in the industrial and technological sectors, being the world's 5th largest exporter and 8th largest importer. Its export-driven economy primarily focuses production on electronics, automobiles, ships, machinery, petrochemicals and robotics.  South Korea is one of the top-performing OECD countries in reading literacy, maths and sciences. South Korean brands such as LG Electronics and Samsung are internationally famous and garnered South Korea's reputation for its quality electronics and other manufactured goods. South Korea was one of the few developed countries that were able to avoid a recession during the global financial crisis. South Korea is the world's fifth-largest nuclear power producer. In 2016, 17 million foreign tourists visited South Korea
8. Macau (China)
Macau Investment residency scheme (MOP 1 million capital or $125,000)
Temporary residency for investors (hotels, manufacturing, services etc..)
Permanent resident status in Macau after continuously living for 7 years.
Macau passport is the 33rd best passport in the world with visa free travel to 144 countries. (UK, Europe etc)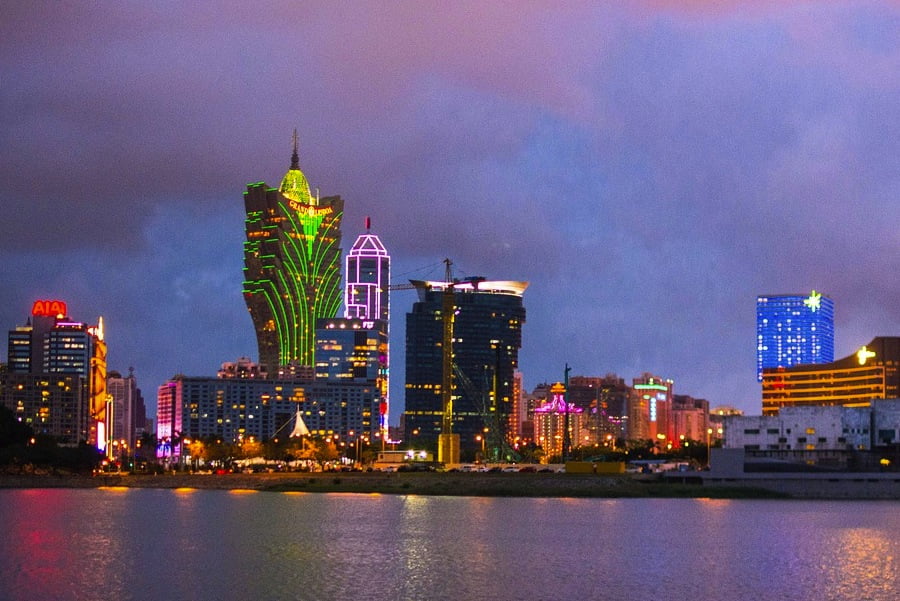 Macau is among the world's richest regions and its GDP per capita by purchasing power parity was higher than that of any country in the world.. Macau officially the Macao Special Administrative Region of the People's Republic of China, is an autonomous territory on the western side of the Pearl River estuary in East Asia. Macau was formerly a colony of the Portuguese Empire remained under Portuguese control until 1999, when it was returned to China. Macau is known as the gambling capital of the world. Its economy is heavily dependent on gambling and tourism, with the largest gaming revenue since 2006. As a special administrative region, Macau maintains a separate political and economic system apart from mainland China. Macau has a population of 650,000 earning the nickname"Las Vegas of Asia.". Macau is an offshore financial centre, a tax haven, and a free port with no foreign exchange control regimes. In Macau, the unit of currency is the pataca, which is currently pegged to the Hong Kong dollar at a rate of HK$1 = MOP1.03. Macau is the most densely populated region in the world with 650,000 population.
9. Mauritius
Investor Residence permit ($100,000)
Real estate  investment permit ($500,000)
Permanent residence after three years
Citizenship after five continuous years of living
Mauritius passport has visa free travel to 58 countries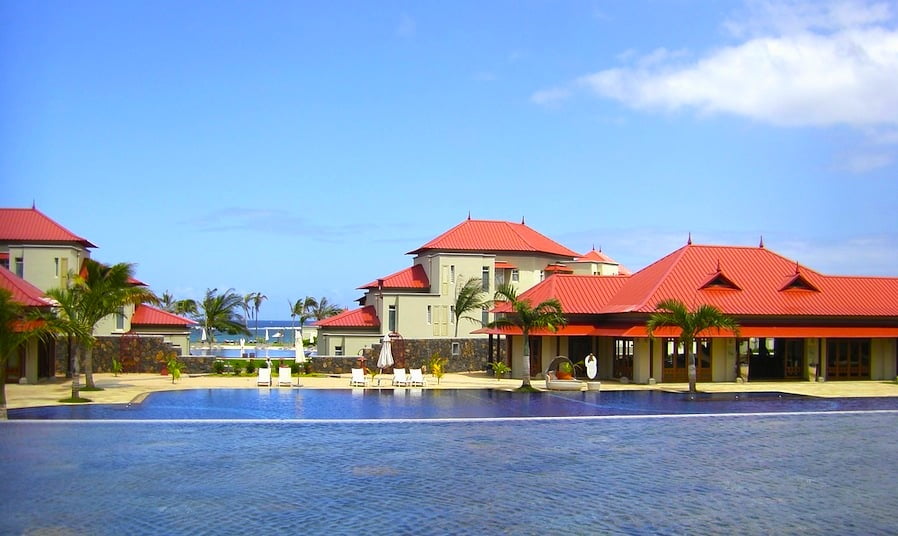 Mauritius is an island nation off the southeast coast of the African continent in the Indian ocean with a population of 1.2 million.  Mauritius is the only country in Africa and outside of South Asia where Hinduism is the majority religion. The administration uses English as its main language. The country is home to some of the world's rarest plants and animals. Since independence from Britain in 1968, Mauritius has developed from a low-income, agriculture-based economy to a middle-income diversified economy, based on tourism, textiles, sugar, and financial services. Mauritius is ranked high in terms of economic competitiveness, a friendly investment climate, good governance and a free economy. Mauritius in 2018 Budget speech proposed a economic citizenship by investment program for $500,000 to sovereign fund. Financial services is one of the growing sectors of the economy. Mauritius has an outsize offshore sector which it built on a low tax regime and extensive treaty network. Mauritius accounted for 42 per cent of India's foreign direct investment between 2000 and 2011
10. Philippines
Special investor residence visa (SIRV) for Business investment (US$ 75000 or more)
Visa validity for unlimited or investment expiry
Live, work and also retire in Philippines
Live outside the country and reenter anytime
Citizenship after 10 years of living.
Philippines passport has visa free travel to 66 countries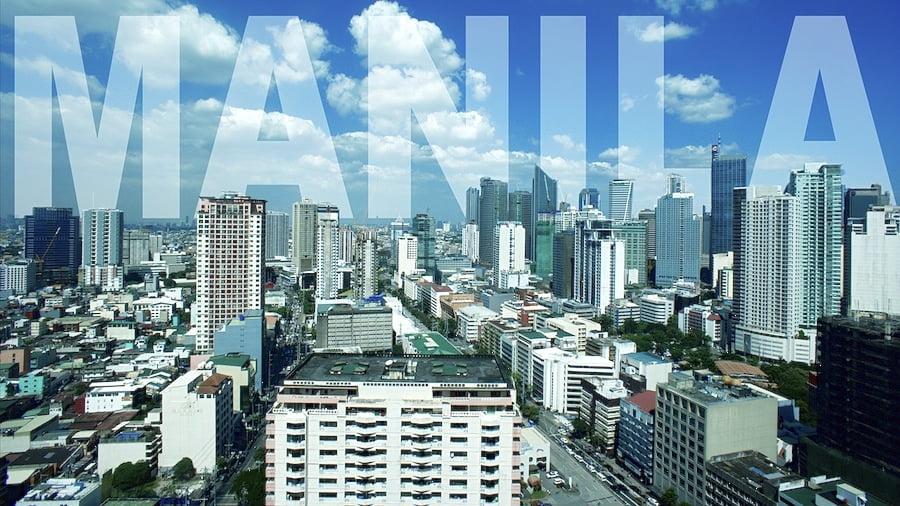 Philippines is an archipelagic country in Southeast Asia in the Pacific, consists of about 7,641 islands. The country is the eighth-most populated country in Asia and the 12th most populated country in the world with an emerging market and a newly industrialized country. The Philippine economy is the 34th largest in the world, with an estimated 2018 gross GDP (nominal) of $371.8 billion and a major exporter of  semiconductors  electronic products and garments. The economy is heavily reliant upon remittances from overseas Filipinos, which surpass foreign direct investment as a source of foreign currency. Service industries such as tourismand business process outsourcing (BPO) have been identified as areas with some of the best opportunities for growth for the country. Goldman Sachs estimates that by the year 2050, Philippines will be the 20th largest economy in the world. The travel and tourism sector is a major contributor to the economy. The country's rich biodiversity is one of the main tourist attractions with its beaches, mountains, rain forests, islands and diving spots among the most popular tourist destinations.
11. Turkey
Turkey changed golden visa scheme into citizenship by investment program in 2018 to boost investment in the country
Real estate property investment ($250,000) or Government bonds or business ($500,000) qualifies for citizenship
Turkey passport has visa free travel to 111 countries ranks 51st best passport in the world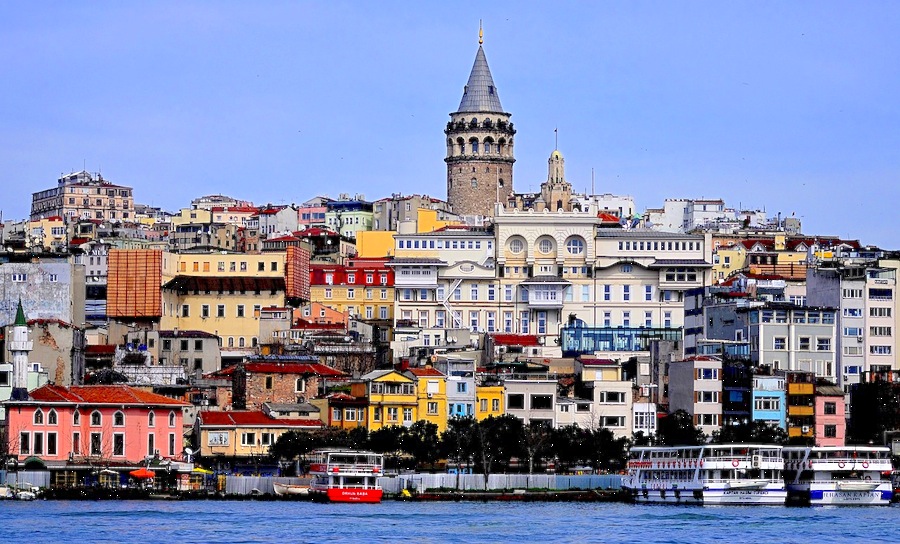 Turkey is located strategically connecting western asia and europe, a major connection hub between two continents. Turkey is not a member of eurozone and neither participates in schengen area. With a population of 80 million, Turkey is one of the biggest economies. Turkey has the world's 13th largest GDP ($2.3 trillion in 2018) by PPP and 17th largest nominal GDP and  among the founding members of the OECD and the G-20. Turkey tripled its GDP, reaching USD 851 billion in 2017, up from USD 231 billion in 2002. The EU Turkey Customs Union in 1995 led to an extensive liberalisation of tariff rates, and forms one of the most important pillars of Turkey's foreign trade policy. Turkey has a sizeable automotive industry, which produced over 1.3 million motor vehicles in 2015, ranking as the 14th largest producer in the world and has a shipping industry exports worth $1.2 billion. Turkey received over 40 million tourists in 2014, most of the beach resorts in Turkey are located in the Turkish Riviera. There are Around 58,400 companies with international capital in 2017 . Turkey offers reduced Corporate Income Tax from 33 percent to 20 percent (22 percent for 2018, 2019 and 2020). Turkey has best infrastructure with New and highly-developed technological infrastructure in transportation, telecommunications and energy.
12. Vietnam
DT Foreign investor visa in business
Permanent residence after three years (renewed thereafter)
Apply for citizenship after five years with PR card
Vietnam passport has visa free travel to 51 countries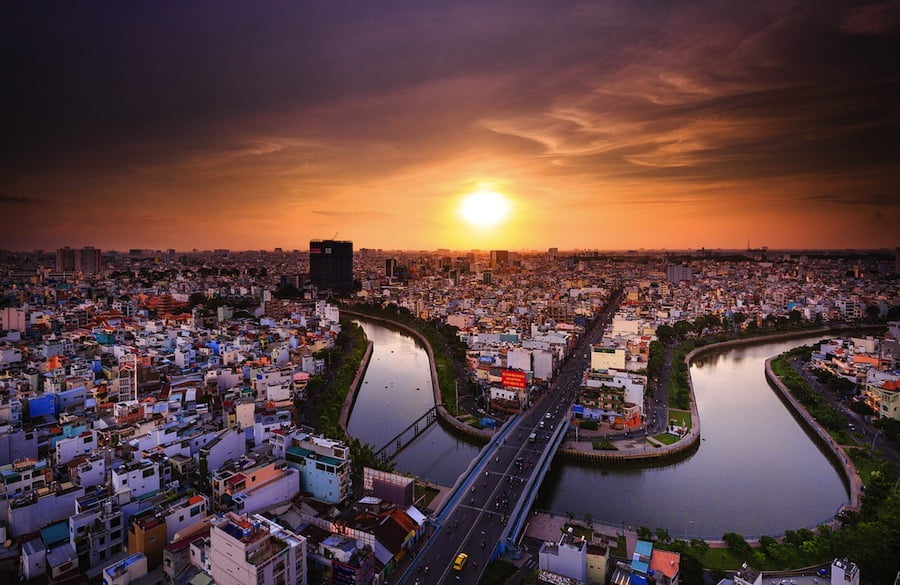 Vietnam is  world's 15th-most-populous country, and the ninth-most-populous Asian country with a population of 95 million inhabitants. Since 2000, Vietnam's economic growth rate has been among the highest in the world, and in 2011, it had the highest Global Growth Generators Index among 11 major economies. Its economy has been largely on agriculture based on wet rice cultivation. Vietnam has become the  world's largest producer of cashew nuts, with a one-third global share, the largest producer of black pepper, accounting for one-third of the world's market;and the second-largest rice exporter in the world. Vietnam is also the world's second largest exporter of coffee.  tourism has contributed significantly to Vietnam's economic growth with 7.94 million foreign visitors are recorded in 2015. The HSBC also predicted that Vietnam's total GDP would surpass those of Norway, Singapore and Portugal by 2050. Forecast by PricewaterhouseCoopers in 2008 stating that Vietnam may be the fastest-growing of the world's emerging economies by 2025.
13. Seychelles
Residence permit for business or economic activity
Permanent residence after one year for $1 million investment in business or real estate
Citizenship after legal resident for five years.
Seychelles has 25th best passport in the world with visa free travel to 152 countries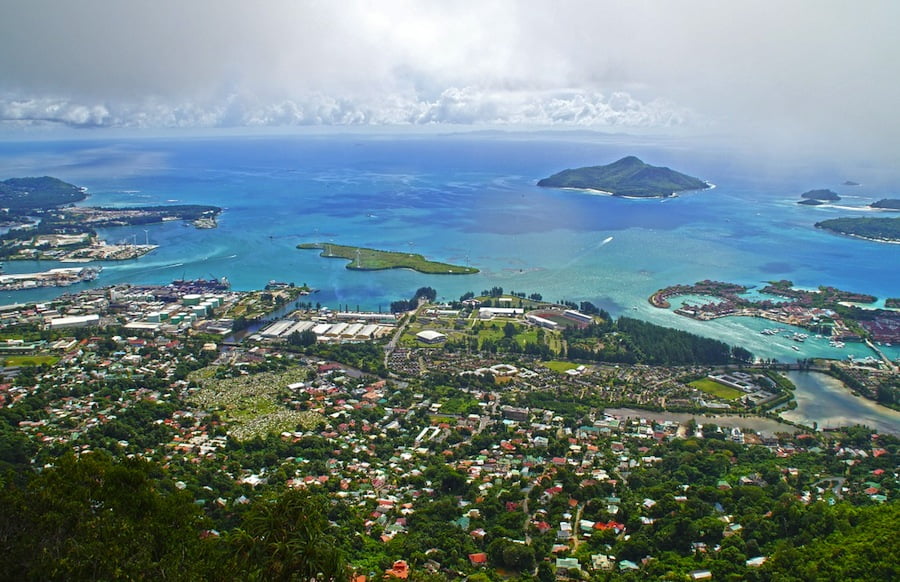 Seychelles is an archipelago country in the Indian Ocean with a population of roughly 94,228, it has the smallest population of any sovereign African country. After independence from the United Kingdom in 1976, Seychelles has developed from a largely agricultural society to a market-based diversified economy, with agriculture being supplanted by rapidly rising service and public sectors as well as tourism which contributes 16% GDP.  The government has encourages foreign investment in hotels and resorts with incentives, which had given rise to an enormous amount of investment in real estate projects and new resort properties,
14. Laos
Business visa for foreign investors (NI – B2) including Startups
Business in Laos with an investment value of at least US$500,000 can also apply for permanent residency after five years.
Lao citizenship after 10 years of living.
Lao passport has visa free access to 52 destinations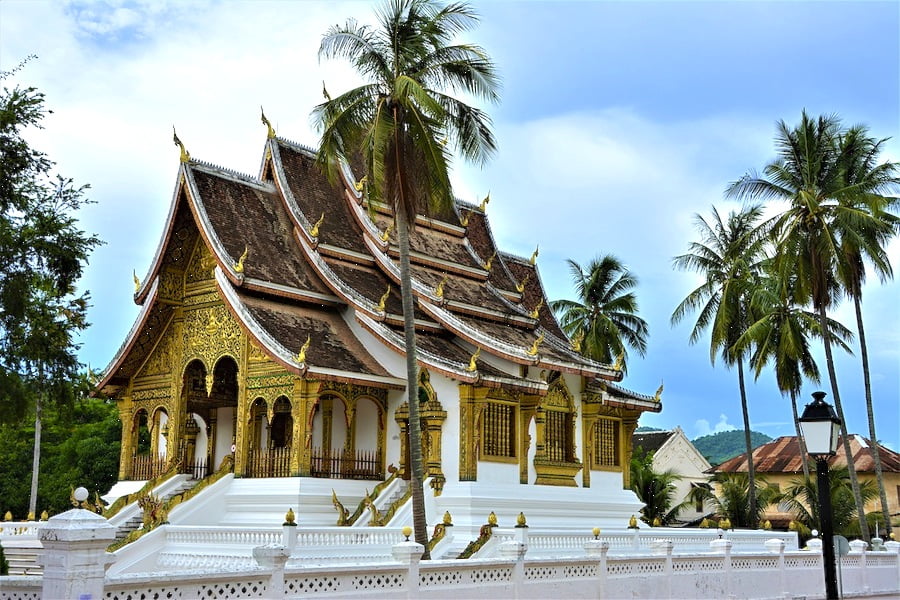 Laos is the only landlocked country in Southeast Asia at the heart of the Indochinese peninsula and one of the fastest growing economies. The Lao economy depends heavily on investment and trade with its neighbors, Thailand, Vietnam, and, especially in the north, China. China, Thailand and Vietnam are the biggest investors in Lao economy. Laos is rich in mineral resources and imports petroleum and gas. Metallurgy is an important industry, and the government hopes to attract foreign investment to develop the substantial deposits of coal, gold, bauxite, tin, copper, and other valuable metals. The country's plentiful water resources and mountainous terrain enable it to produce and export large quantities of hydroelectric energy.  The country's most widely recognized beer Beerlao produced by Lao Brewery Company. , which is exported to many developed countries around the world such as the US, Britain, Germany, Japan, South Korea. Laos's population was estimated at 6.8 million in 2016.
15. United Arab Emirates (UAE)
UAE opened new residence investor visa scheme in 2018
Property Investment: AED 5 million  ($1.36 million) will receive five year residence visa
Business Partnerships: AED 10 million ($2.7 million) will receive ten year residence visa renewed every ten years
Entrepreneurs: AED 500,000 ($136,000) will receive five year visa
UAE citizenship or passport not possible for foreigners.
Permanent residence possible for retirees over 55 years from 2019
UAE passport has visa free travel to 161 countries in the world.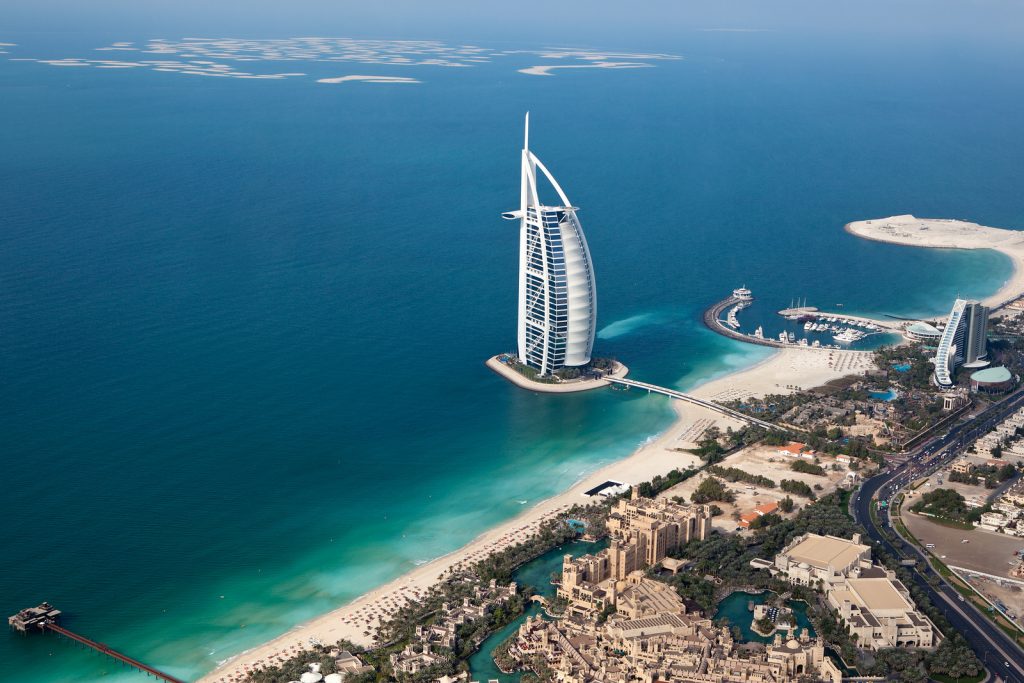 UAE has the second largest economy in the GCC (after Saudi Arabia with a GDP of $732 billion. The UAE's oil reserves are the seventh-largest in the world while its natural gas reserves are the world's seventeenth-largest in the world. The UAE's economy is the most diversified in the Gulf Cooperation Council, while its most populous city of Dubai is an important global city and an international aviation and maritime trade hub. The UAE government does not levy income tax although there is a system of corporate tax in place and value added tax was established in 2018 at 5% which attracts a lot of expats, investors and wealthy families from abroad. Indians constitute 22% of the working population.  UAE has a population 9.5 million with 12% emiratis and rest are expatriates. The country has per capita income at $70,000. The United Arab Emirates is divided into seven emirates. Dubai is the most populated Emirate with 35.6% of the UAE population, over two-thirds of the UAE population live in either Abu Dhabi or Dubai. In 2018, the Emirati passport became the highest climber in the Henley & Partners Passport Index over the past decade, increasing its global rank by 28 places. it currently ranks 21st in the world. The UAE Ministry of Foreign Affairs and International Cooperation has stated it plans to make the UAE passport one of the five strongest passports in the world by 2021
16. Qatar
Investor residence visa (property owners)
Business or property investment
Exempted from income tax for ten years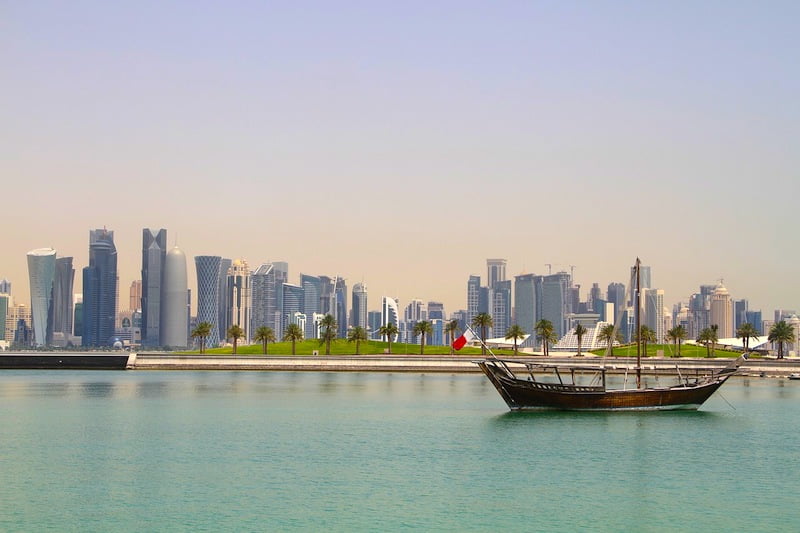 Qatar is a high-income economy, backed by the world's third-largest natural gas reserves and oil reserves with a population of 2.3 million and 70% expat population, of which 60% represent south asians. Qatar is the richest country in the world in terms of per-capita income. In 2018 Qatar announced 100% foreign ownership in companies and approved permanent residency for foreigners who have lived 20 years capped to 100 foreigners annually. With no income tax, Qatar is one of the countries with the lowest tax rates in the world.   Qatar established its  sovereign wealth fund in 2005, specializing in foreign investment. Due to billions of dollars in surpluses from the oil and gas industry, the Qatari government has directed investments into United States, Europe, and Asia Pacific. As of 2013, the holdings were valued at $320 billion, tenth biggest in the world in terms of assets in 2018.
17. Bahrain
Self Sponsorship Residence Permit issued to foreign retirees,  foreign property owners and the foreign investor.
Property investment BHD 50,000 ($130,000) or more
Foreign investors must invest BHD 100,000 ($265,000) or more
Ten year investor visas with 100% foreign ownership.
Foreigners ineligible for citizenship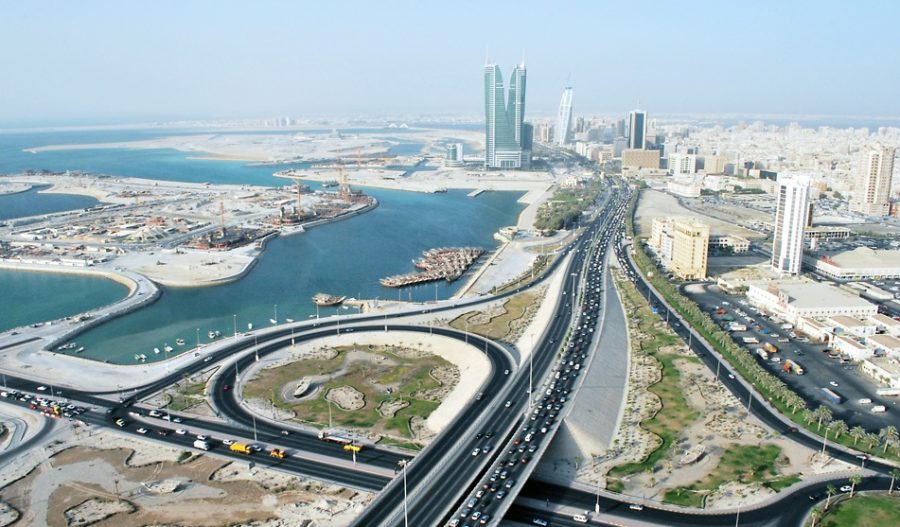 Bahrain has the fastest-growing economy in the Arab world. growth of Bahrain is projected at 3.2 percent in 2018.  The banking system remains well capitalized and liquid. Fintech presents  excellent opportunities. Bahrain has a population of 1.5 million people as of 2016. Bahrain has stabilized its oil production at about 40,000 barrels per day, and reserves are expected to last 10 to 15 years. Bahrain's banking and financial services sector, particularly Islamic banking, have benefited from the regional boom driven by demand for oil. Petroleum production is Bahrain's most exported product, accounting for 60% of export receipts, 70% of government revenues, and 11% of GDP
Please note we do not assist with golden visa countries, except Thailand.