Samoa launched its citizenship by investment scheme under Citizenship Investment Act and its Regulations 2016.  This scheme is administered by the Ministry of Commerce and Industry in Samoa (MCIL). Applications must be submitted to the Citizenship Investment Committee. The Citizenship Investment scheme was officially launched on Tuesday 31st January 2017
Citizenship by Investment is the granting of citizenship status to an individual and immediate family members  upon a specified and quantifiable investment in Samoa.  This new CBI program will allow individuals and immediate family members an additional option to obtain Samoan Citizenship through investment.
Foreign investors and any family members are eligible to apply for Samoan Citizenship within three months before the expiry of the Permanent Resident Permit
Samoa  officially the Independent State of Samoa and, until 4 July 1997, known as Western Samoa, is a country consisting of two main islands Savai'i and Upolu with four smaller islands surrounding the landmasses. The capital city is Apia. After repeated efforts by the Samoan independence movement, the New Zealand Western Samoa Act 1961 of 24 November 1961 granted Samoa independence, effective on 1 January 1962,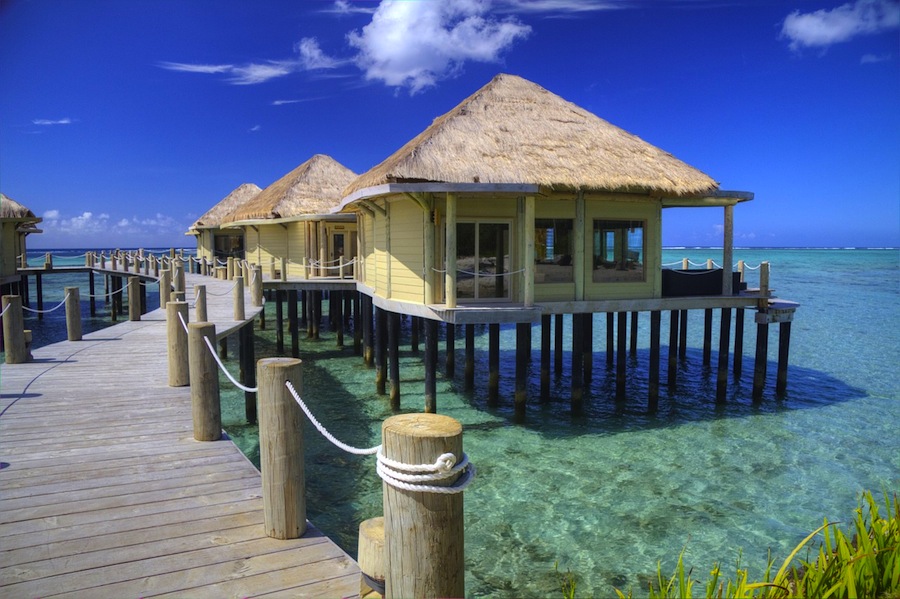 Western Samoa (Samoa) is a member of commonwealth, has a population of 195,000 with a GDP of $1.1 billion. Samoa lies south of the equator, about halfway between Hawaii and New Zealand, in the Polynesian region of the Pacific Ocean. The country's currency is the Samoan tala, issued and regulated by the Central Bank of Samoa. Tourism is an expanding sector which now accounts for 25% of GDP and more than 100,000 tourists visit every year. Samoa is well known for Rugby and is a national sport.
Benefits
Second citizenship and passport from a small, peaceful country
Visa free travel to 129 countries including Canada, Europe, Russia, UK, Ireland
Samoa has 40th best passport in the world as of 2018
Family and children eligible for life time citizenship status
Investors receive permanent residence, citizenship and passport.
Minimal requirement to live in the country 15 days a year.
Second passport may afford visa-free travel to jurisdictions not available to country of birth.
Tax Planning for HNW individuals
Citizenship and a passport from a small, peaceful country is considered by some as protection when travelling, especially in times of political unrest, civil war, terrorism and other situations.
Citizenship is considered as alternative Investment in the future
Dual citizenship allowed in Samoa
Qualifying Investments
All investors must prove minimum net worth of SAT$2.5m ($1 million)
| | | | |
| --- | --- | --- | --- |
| Real estate | Agriculture, Tourism, Technology | Energy | Government fund |
| SAT 4m (USD 1.5m) in leasing and development of government lands | SAT 4m (US$ 1.5 million) in Fishery, Agriculture, Tourism hotels resorts, Information technology | SAT 4m (USD 1.5 million) in Solar power, electricity generation, bio-fuel | SAT$4m for national development fund |
Additional Fees
The following table outlines the fees as stipulated under the Citizenship Investment Regulations 2015 Subject SAT($)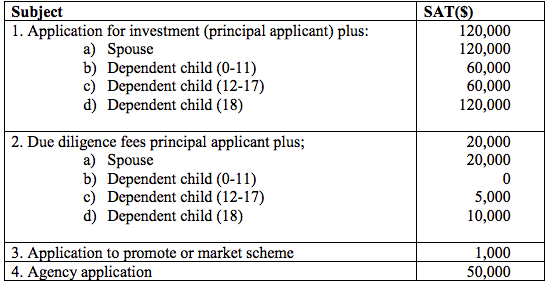 All required fees MUST be paid to the Ministry of Commerce, Industry and Labour.
Brochure
Official Brochure – Download pdf
Application Steps
The Citizenship by Investment Committee will only be able to consider an application if;
Fees for the application and due diligence have been paid in full;
Proof of opening of the fixed deposit account and the payment into that account at least 70% (or instead a prescribed percentage of at least 50%) of the investment sum;
Report on due diligence checks has been received
Permanent Residence and Citizenship
 Step 1: The investor and any family members may be issued with a Temporary Resident Permit when an application is lodged
Step 2: The investor and any family members are entitled to be granted a Permanent Resident Permit valid for three (3) years when an application is granted however this permit is subject to the following conditions;
a. Investor may withdraw any amount in the fixed deposit account to be used in accordance with the investment plan; but the investor must maintain at least 15% of the original sum deposited in the account.
b. the Committee may, during the 3 year period of permanent residence of the investor, continue to review and monitor the progress of the qualifying investment pursuant to the investment plan or guidelines or as the Committee considers fit.
Step 3: The investor and any family members are eligible to apply for Samoan Citizenship within three (3) months before the expiry of the Permanent Resident Permit, if the investor; a. (including a family member or members) has resided in Samoa for at least 15 days a year during the 3 year period of the permanent resident permit; and b. has complied with the investment plan.
The investor (and family members included in the application) will be reminded by the Secretariat (in writing) at least 6 months before expiration of the permanent resident permit of the due dates and eligibility period for submission of Samoan Citizenship application. However the investor may apply to extend his or her (including any family members) permanent resident permit if the permanent resident permit expires before the citizenship is granted.
Samoa Passport
Samoa has 40th best passport in the world as of 2018 with visa free travel to 129 countries including Canada, Europe, Russia, UK, Ireland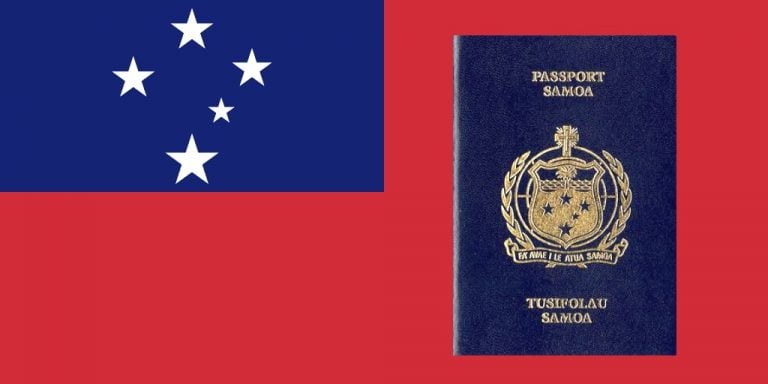 Samoa on Map