Antigua and Barbuda has one of the most popular citizenship by investment programmes in the Caribbean. The CIP scheme was launched in 2013. Antigua passport in 2018, has visa free travel to 150 countries in the world (UK, EU Schengen states, Ireland etc) .
As per the CIP regulations, applicants must contribute to donation fund or buy real estate to be eligible for citizenship, plus payment of additional fees.
NDF – $100K
Real estate – $400K (each applicant investing $200K)
Business option – $400K jointly in a $5 million project
According to the statistics published by Antigua government, Antigua and Barbuda has received 1547 applications under the citizenship by investment program, according to the latest statistics published by Citizenship Unit of Antigua.
From the start of the citizenship scheme to Jun 30, 2018,
71% of applications received under Donation option ($100,000)
16% of applications received for real estate option ($400,000)
12% of application received for Business option
Applicants must also visit Antigua for 5 days once the citizenship is granted.

Top Countries
The Top countries applying for Antigua CIP are
China (625)
Syria (85)
Russia (73)
Bangladesh (67)
Lebanon (64)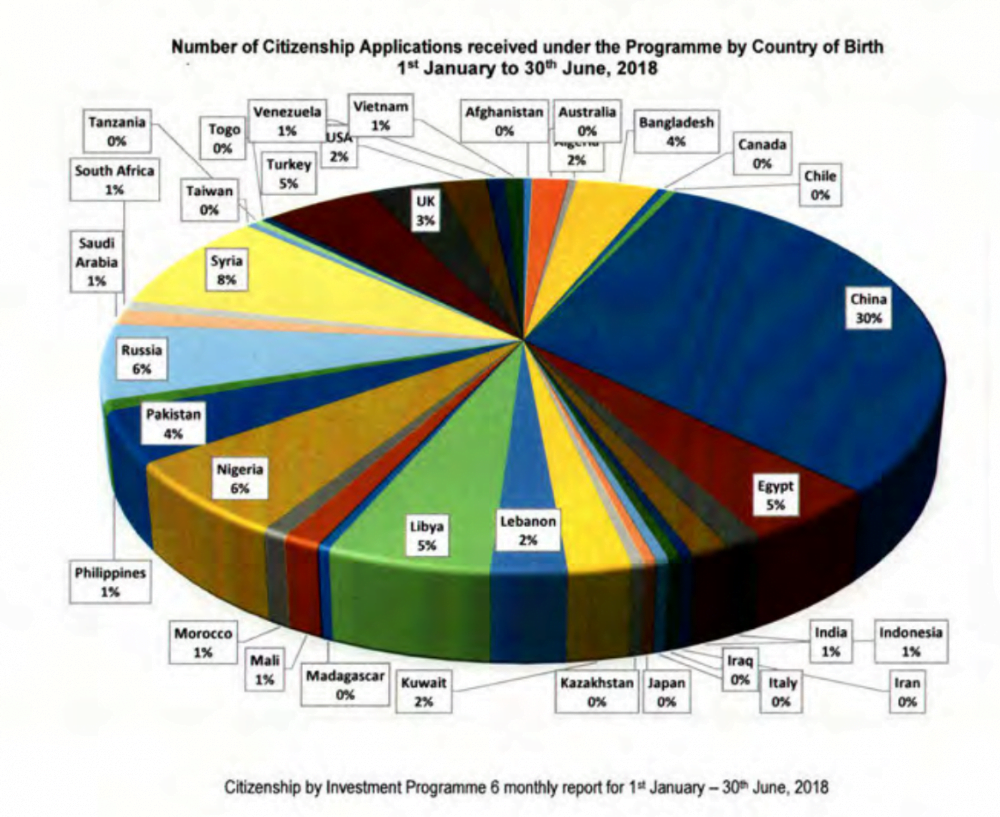 Limited Discount
The Antigua Government has offered a limited time discount for the CIP until March 2019, until then the NDF investment remain at half the price at $100,000 (instead of $200,000). Two or more applicants can jointly invest $200,000 in real estate.
Citizenship Deprivation
Deprivation of citizenship  may  occur if the citizen does not spend at least 5 days in Antigua and Barbuda during the period of five calendar years after having obtained citizenship  and they will not be entitled to repayment of any investment, contribution or purchase price made by them in their original application for citizenship.
Deprivation of citizenship will occur where such registration as a citizen was obtained by false representation or fraud or wilful concealment of material facts or the person has been convicted in Antigua and Barbuda of an act of treason or sedition.