People in India, very often confuse between holding dual citizenships with Overseas Citizens of India (OCI) introduced by the the Govt of India. The Indian constitution does not allow dual citizenship or simultaneously holding two passports of different countries.
The Indian Citizenship Act, 1955, does not allow dual citizenship. Holding Indian passport/acquiring Indian passport/travelling on Indian passport after acquisition of foreign citizenship constitutes an offence under the Indian Passport Act, 1967, and attracts penalties.
Here are the facts:
* The Indian constitution does not allow or recognize "dual citizenship".
* The Overseas Citizen of India (OCI) scheme does not get you "dual citizenship".
* The Overseas Citizen of India (OCI) scheme does not give you "Indian passport".
Automatic loss of Indian citizenship covered in Section 9(1) of the Citizenship act 1955, provides that any citizen of India who by naturalisation or registration acquires the citizenship of another country shall cease to be a citizen of India." This means you have to give up Indian passport and citizenship to the nearest Indian embassy, should you become citizen of foreign country. A seal is affixed at the back of passport mentioning it is a punishable offence under Indian Passports Act of 1957, of any possession of indian passport, should the passport holder acquires nationality of another country..
Overseas Citizens of India (OCI)
The Overseas Citizens of India (OCI) scheme was introduced by Indian Govt in 2005, to encourage Indians who have gained citizenships abroad in terms of easing travel restrictions and aid the economic development of India. This scheme is just like "Permanent Residence" or "Green Card "given in India.
If you are already a Person of Indian origin (POI) and have taken up citizenship abroad, you can take up benefits of OCI scheme, which gives you same travel and residence privileges like other Indians, but you are not allowed to vote and take up jobs in Government sector. You will also be free from reporting requirements to police regarding the length of your stay. . With that being said, you are eligible to apply for Indian citizenship if you have acquired OCI for 5 years and you have legally resided in India atleast for a year.
The passport document issued for overseas citizens, may look similar like Indian passport but it is very different from Indian passport.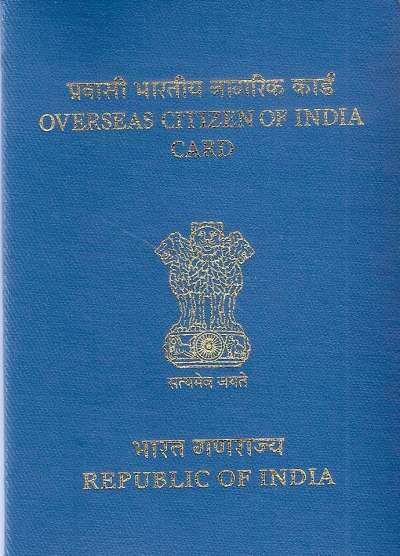 OCI Benefits
 Multiple entry, multi-purpose life long visa to visit India;
 Exemption from reporting to Police authorities for any length of stay in India; and
Parity with NRIs in financial, economic and educational fields except in the acquisition of agricultural or plantation properties.
Grace period
The Government of India has prescribed imposition of penalty on a graded scale for the violation of Passport Rules, depending on number of trips made on Indian passport after acquiring foreign nationality (with a three month grace period from the date of acquiring foreign nationality i.e. the date of Naturalisation certificate), renewal of Indian passport after acquiring foreign nationality and retention of Indian Passport for more than 3 years after acquiring of foreign nationality. The date on the Naturalisation Certificate will be treated as date of acquiring foreign nationality and hence, it is mandatory for the applicants to produce his / her Naturalisation Certificate for obtaining Surrender Certificate/Declaration of Renunciation of Citizenship of India.
For more specific information about OCI scheme, please visit the https://ociservices.gov.in/
Please note that dual citizenship is a sensitive issue and the information given above are for general information only and should not be interpreted as professional advice. For any assistance, you should always contact nearby Indian consulate or immigration lawyer in your country.